Difference between 4 Star AC and 5 Star AC: Which air conditioner is best for you?
Just how much more efficient is a 5 Star AC than a 4 Star one?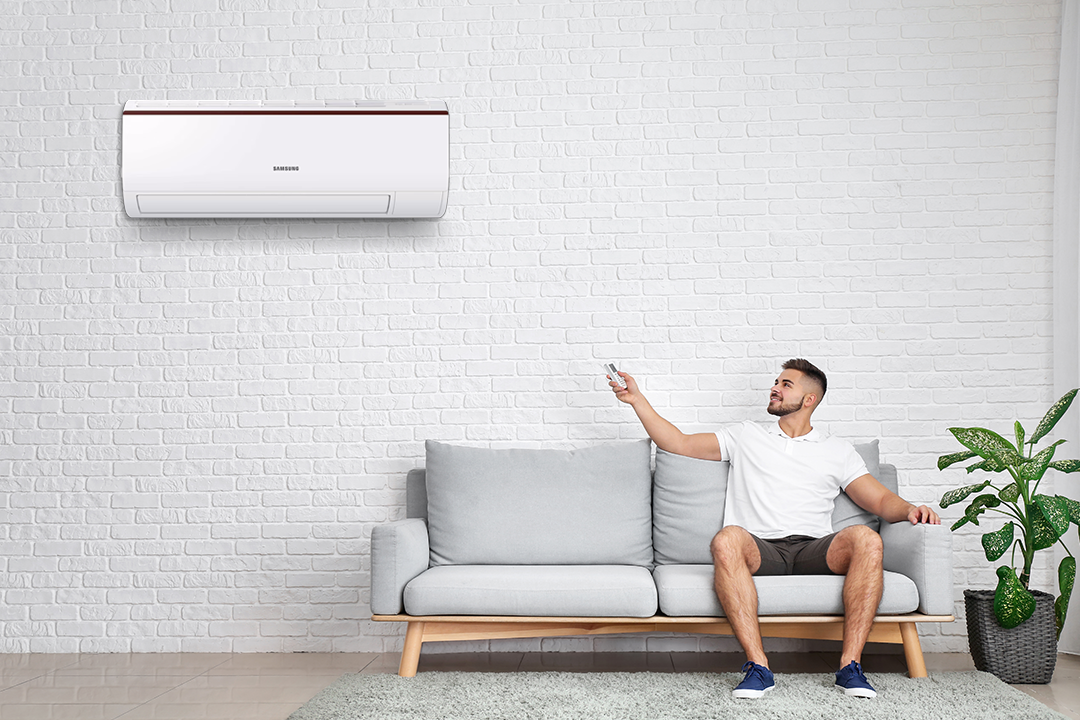 5 Star AC can be 10-15 per cent more efficient than a 4 Star AC. This can make all the difference if you're using it for long hours. Buy one if you're energy conscious And save on your power bill.
You may have noticed the very prominent star ratings on various electronic appliances, represented by white stars on a red background. Here, we will explore the star ratings and how different ratings impact your electricity costs for your AC, particularly how a 4 Star rated AC compares to a 5 Star rated AC.
<!—H2 title-->
Star rating for ACs explained
In India, star ratings for air conditioners and other appliances are based on a system devised by the Bureau of Energy Efficiency, a government agency that sets the standards for energy consumption by various home appliances. ACs are rated as per a tested Energy Efficiency Ratio (EER), which is a calculation of how much cooling is produced per Watt of electrical power consumed. The higher this ratio, the better, as the AC naturally uses much less power to produce the desired cooling effect.
Furthermore, the star rating is only valid for a specified period of time, mentioned on the rating label as the 'label period'. These ratings are periodically revised to ensure that manufacturers continue to innovate towards making their products more energy efficient, and newer products are naturally held to the improved standards. As the buyer, you should check not only the star rating but also the label period, to ensure that the AC you are buying is in line with the current energy efficiency standards.
<!—H2 title-->
4 Star AC vs 5 Star AC
Of course, higher the star rating, the more power-efficient your air conditioner will be, so if you're concerned about your electricity bills, then you should look at buying a 5 Star AC. It goes without saying that 4 Star and 5 Star air conditioners are considerably more efficient to operate than 1 Star air conditioners, with the latter using around 40-50 percent less electricity to produce the same cooling effect.
The difference in electricity consumption between a 4 Star AC and 5 Star AC is considerably lower than when compared to a 1 Star or 2 Star air conditioner. However, if you intend to use your AC for many hours a day during the summer months, this could make a difference of thousands of rupees of savings in your annual electricity bills. A 5 Star AC is estimated to be around 10-15 percent more efficient than a 4 Star AC, which will naturally impact your electricity bill accordingly.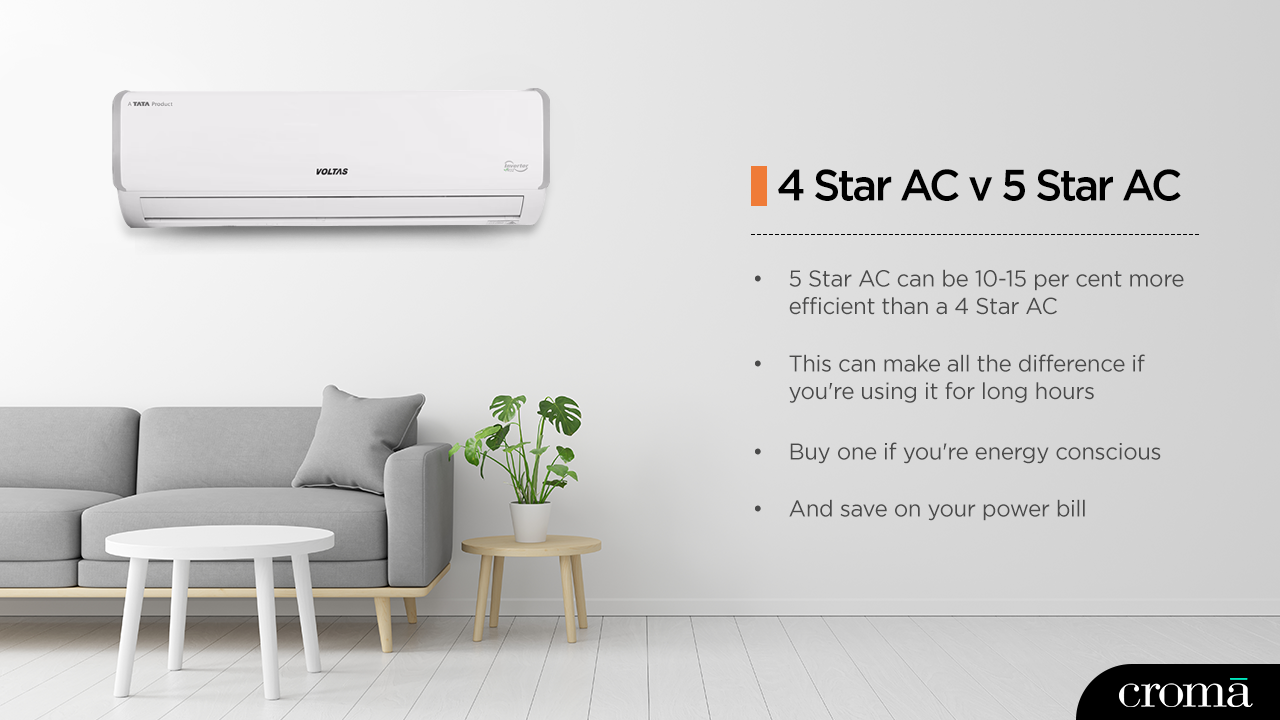 That said, a 5 Star AC is likely to be more expensive than a 4 Star or 3 Star AC, so the savings on the upfront cost of the AC might make up for the operational savings if your usage is limited. In conclusion, heavy AC users will likely benefit from a better star rating, and in the long run, it might be worth ensuring that you get at least a 4 Star AC to ensure that the AC will be able to keep up and remain efficient even if your usage and consumption habits change in the future.