How do you know it's time to buy a new AC?
Let's face it, you've known for a while. Here's how anyway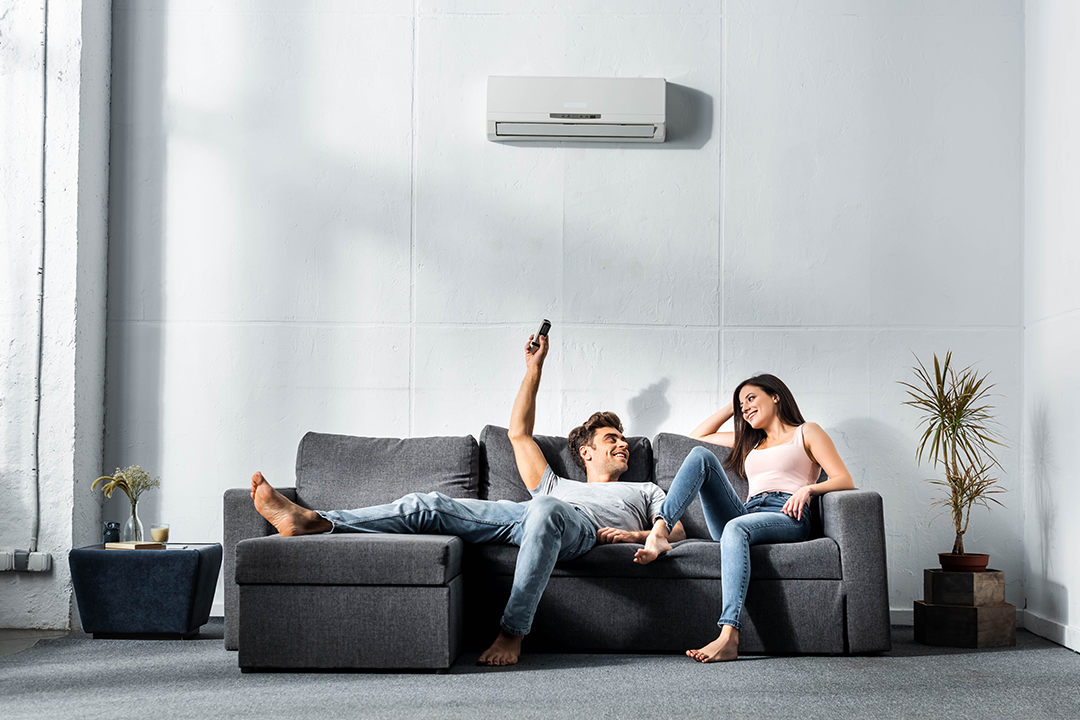 An air conditioner is an important home appliance, particularly in the summer season in India. It's also not an appliance you replace every couple of years, like a mobile phone or a laptop. This makes it all the more crucial to put it through rounds of regular servicing. But no matter how regularly and how well you service your AC, you can't keep using it forever. Sooner or later, you will need to buy a new air conditioner.
How do you know when it's time to buy a new AC?
Apart from the obvious signs, there are a few other tell-tale indicators that will suggest when it's time to buy a new AC . Read on to find out how you can tell when it's time to buy a new AC.
1. Your AC is over 10 years old
Although it's difficult to say with any certainty for how long your AC will work, a safe assumption for even the best air conditioners is around 10 years.
After this, the likelihood of your AC continuing to work reliably will reduce significantly and the chance of failure is higher, so it will likely be worth replacing the device with a new one at this point.
Repairing your AC after this time frame might be very expensive and inconvenient, due to issues such as unavailability of spare parts, lack of expertise by repair technicians, and high expense or time taken for repairs.
If your AC is still working after 10 years, you may also be able to get a better exchange value when buying a new air conditioner, so it would be better to replace it before it develops any major functional issues.
2. You've been getting higher electricity bills
Over time, your air conditioner will lose some of its cooling efficiency, and will consume more electricity to generate the same amount of cooling as when it was new.
Additionally, changing standards for the rating system will mean that new air conditioners are much more energy-efficient than old ones. A new 4-star or 5-star AC will save you a lot more electricity than a 5-star AC from a few years earlier.
If you're suddenly seeing much higher electricity bills than before despite the same amount of AC use, or even if you've seen a gradual increase over time, it might be time to consider buying a new AC.
3. Your AC doesn't cool as it used to
Over time, your AC might lose some of its cooling efficiency, and may not produce as strong a cooling effect as when it was new.
Additionally, you might also later find that the air conditioner's rated capacity isn't appropriate for the size of the room, which itself reflects in the form of either inadequate cooling, high running costs, or frequent maintenance issues due to excessive load on the cooling mechanism.
In these cases, it might be worth replacing your air conditioner entirely, rather than attempting to repair or service it after a point. A new AC with the appropriate tonnage for your room size will more often than not fix any problems you might be facing with cooling efficiency and energy consumption.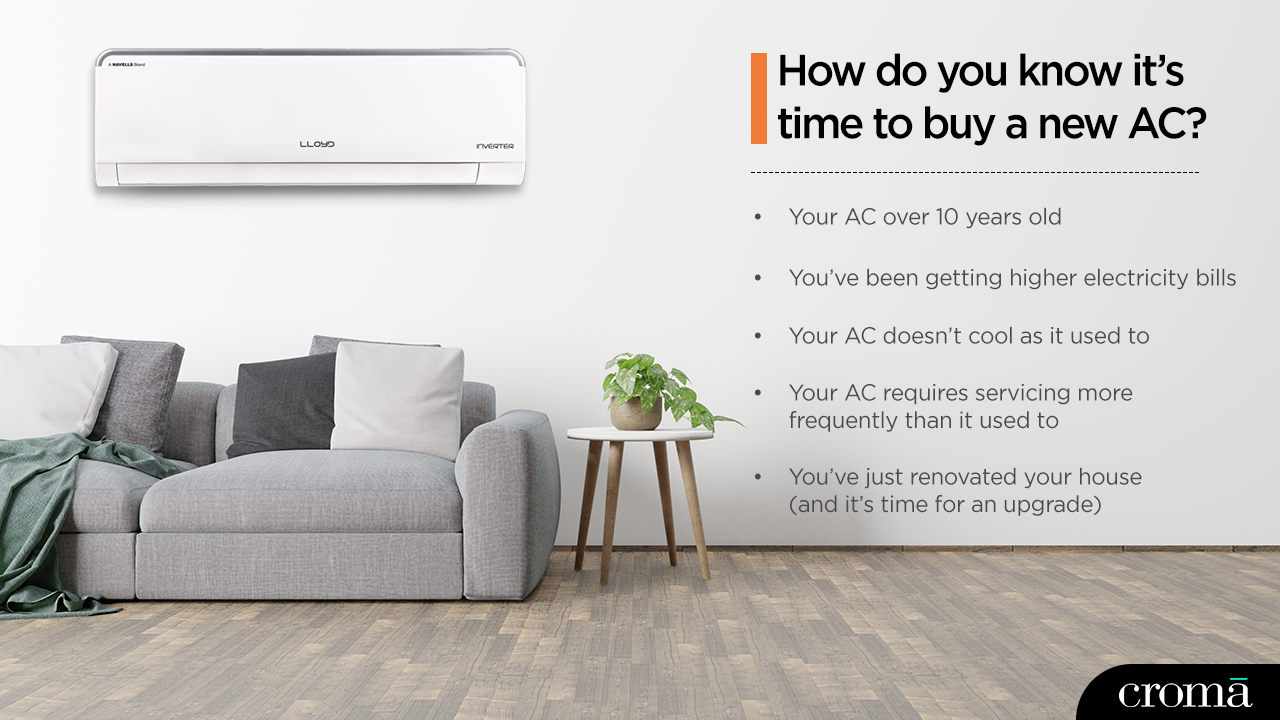 4. Your AC requires servicing more frequently than it used to
If your AC requires servicing and maintenance fairly often, it might be worth looking into the environmental reasons for this.
If you live in a coastal area or have direct visibility of the sea from your home, it's likely that the sea breeze and high humidity is causing greater wear and tear on your air conditioner, particularly the outdoor units of a split AC, or the metal outer parts of window ACs which are constantly exposed to the elements, including heavy rains.
This could cause rusting and corrosion, or moisture build-up in the sensitive and delicate electrical components, which will cause your AC to require maintenance more often. In these cases, if you find that your AC has faced considerable rusting and environmental damage, it might be worth replacing it rather than spending too much on repairs and part replacements.
Additionally, changing environmental and emissions standards could mean that the refrigerant used in your AC is outdated and no longer easily available. This will either render your AC unusable, or could cost you a lot to have serviced due to the higher cost of acquiring the outdated refrigerant. In such situations, buying a new AC may be simpler and more cost-effective in the long run.
5. You've just renovated your house (and it's time for an upgrade)
If you've recently carried out home improvements such as major renovations, painting, or even interior design that involves shifting furniture around, it might be worth looking into replacing your AC as well.
You can also ensure that a new AC matches the look of your newly refreshed home, as old air conditioners tend to collect grime, or start to yellow a bit over time. Similarly, if you've recently moved to a new home, the existing air conditioners, if any, might be in poor condition due to disuse or neglect.
For hygiene and healthcare reasons, you might consider this the right time to buy a new AC, which will have been used only by you and your family.