5 tips to capture perfect night-time photos with your smartphone
Yes, you can take visually stunning night shots with just your phone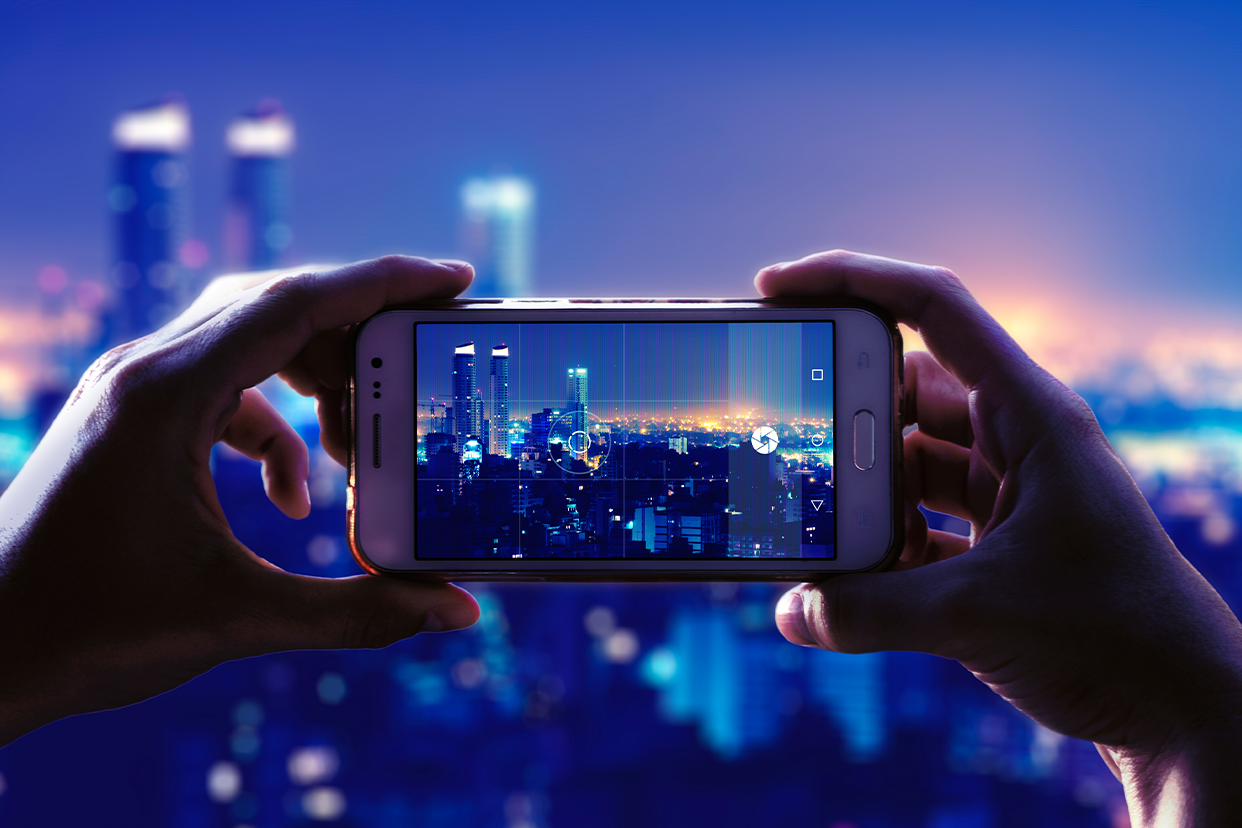 Night photography can be tricky for beginners. You might have taken a couple of shots in the dark, and they might have come off as dark and dull. It may have even caused you to give up. However, the truth is, you can take beautiful shots at night. It is a matter of technique. You will need to manipulate your phone's ISO, aperture, and shutter speed. So how do you capture beautiful night-time shots with your phone? Well, read on to find out.
<!—H2 title-->
Use apps for long exposure
A long shutter speed will help you get the proper exposure when shooting in low light. Your smartphone smartphone can regulate and customise how long the camera's shutter will stay open. For this, you may need to use third-party apps. For your iPhone, you can use Manual and for your Android, you can download Manual Camera from the Play Store.
<!—H2 title-->
Keep your phone stable
To avoid blurs and to get a crystal-clear image, you need to keep your phone stable during long exposure. For this, we would strongly advise mounting your phone on a tripod.
<!—H2 title-->
Activate night mode
Before you begin shooting, double-check that your phone's night mode is on. When you're in a low-light environment, night mode will automatically activate on phones like the iPhone 14 series. For the best low-light photos, you may need to use a specific shooting mode on some Android phones. These modes are sometimes referred to as simply Night (on the Galaxy S22 range) or Night Sight (on the Pixel 7).
<!—H2 title-->
Look for light
To click amazing night photos, you will require a light source. You can find light sources in the form of street lamps, shop window displays, and perhaps some festive lighting during the holidays.
<!—H2 title-->
Edit your clicks
As with any successful photograph, getting the snap is only half the battle; the editing process is often what turns a picture into a genuine work of art. You can edit your photos with Adobe Lightroom Mobile, but Google's Snapseed is also very capable and is available for free on both iOS and Android.
You can begin by increasing the exposure. To balance things out, you might need to tone down some of the brightness and somewhat increase the shadows. Night photos can also look great as black and white images.
To get better at night photography, try and learn all there is to know about your camera app's settings. Above all, take a tonne of photos. Multiple shots will give you a lot of choices to choose from. Because the truth is, even in low light, there are several ways to snap excellent images on your smartphone. All you need to do is to keep experimenting and come up with a way that works for you.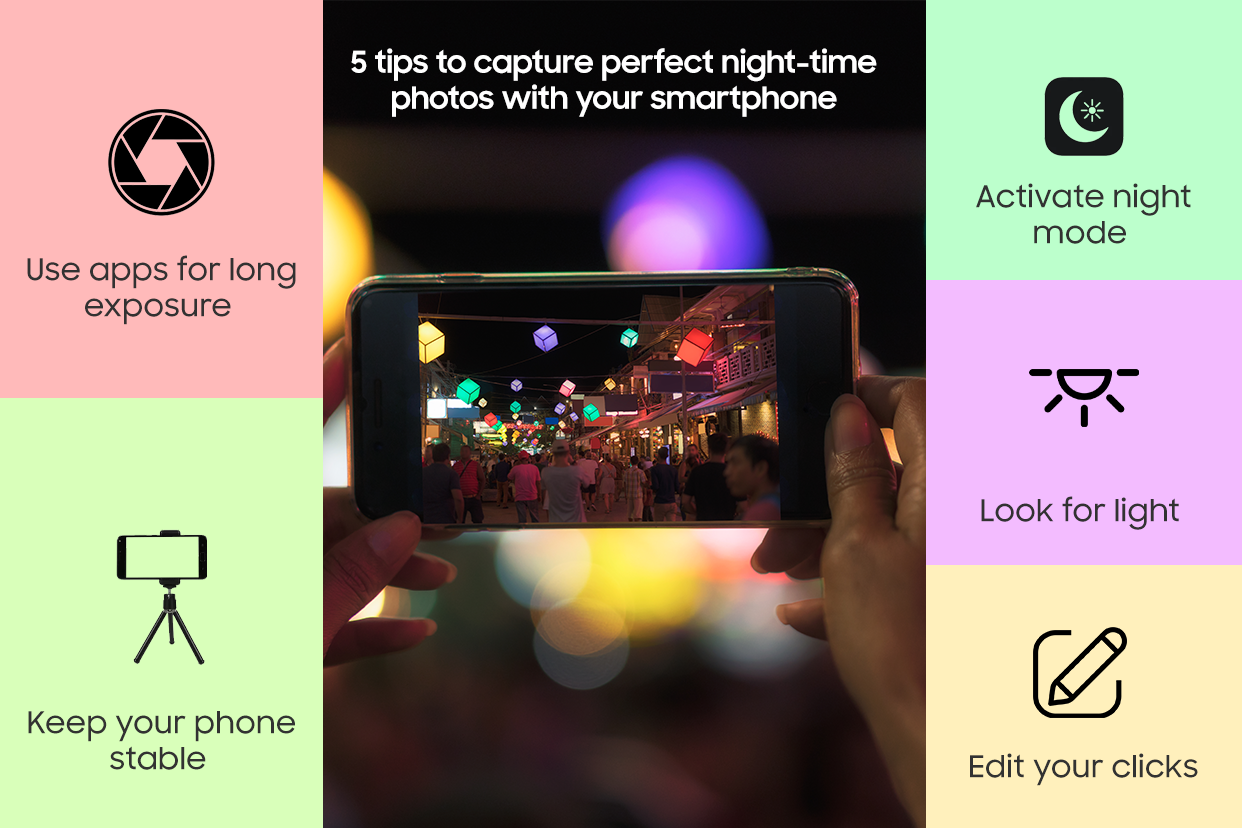 Disclaimer: This post as well as the layout and design on this website are protected under Indian intellectual property laws, including the Copyright Act, 1957 and the Trade Marks Act, 1999 and is the property of Infiniti Retail Limited (Croma). Using, copying (in full or in part), adapting or altering this post or any other material from Croma's website is expressly prohibited without prior written permission from Croma. For permission to use the content on the Croma's website, please connect on contactunboxed@croma.com