Halloween: 5 gadgets to transform your home into a high-tech haunted house
We bet you can spook your guests with the best Halloween decorations this year.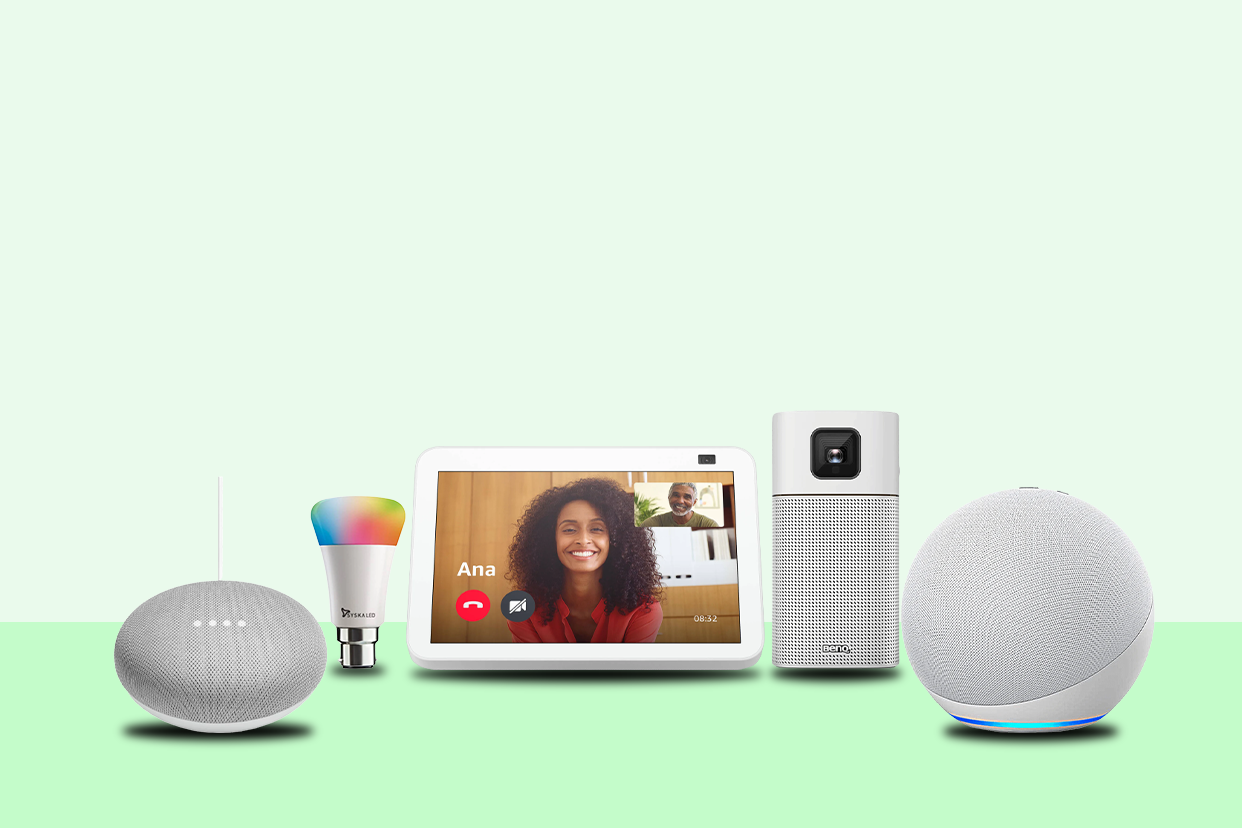 Halloween is here, but unlike our friends in the west, celebrations in our country are relatively new and small-scale. However, that certainly shouldn't stop us from having to put our best foot forward and host an unforgettable party for our circle. Although we can't conjure up extraordinary props and last-minute paid actors to create a creepy setup, we do have a list of five gadgets that will help transform your home into a haunted house. If our Halloween banner has you pumped up for a celebration, check out the list and bring them home in time for your party.
Lighting can make or break your mood, and smart lights are an excellent way to add to the spooky ambience of your Halloween party. With Wi-Fi compatibility and voice assistant support, you can change the colour of your Syska 7W LED Smart Bulb home without going through additional, tedious steps. 
A little virtual assistant intervention can turn your Halloween party around tenfold! Whether you're looking to play your best eerie soundtrack or are simply looking to teach your smart speaker a few harmless tricks, there's no end to how far you can go with a smart hub. If you're using a Home Mini or working with an Echo Dot , add in a fun routine that will play on prompt once someone enters the door. Your smart speaker can also whip up scary stories or creepy facts, making them a great companion to have at your Halloween party. 
While they may not look like much, they definitely help build the atmosphere you need at a Halloween party. Whether you keep them at corners to add an element of fright or compile clips of your favourite horror films for in-party entertainment, there are endless possibilities to use a smart display at your party. With hands-free control, you don't have to worry about controlling your device from far away in your house, Echo Show comes with voice commands for you to manage all your media from far away.  
Make it a party to remember by throwing in a portable projector to your slew for Halloween. Set up a spooky window animation or greet your guests with a scary light show on the walls of your house; there is a lot you can experiment with to terrify your friends and neighbours! BenQ Portable HD projector is a great addition to create an eerie atmosphere like no other. In fact, apart from having a crystal clear output and powerful bass, you don't even have to worry about carrying it from one room to another. 
Disclaimer: This post as well as the layout and design on this website are protected under Indian intellectual property laws, including the Copyright Act, 1957 and the Trade Marks Act, 1999 and is the property of Infiniti Retail Limited (Croma). Using, copying (in full or in part), adapting or altering this post or any other material from Croma's website is expressly prohibited without prior written permission from Croma. For permission to use the content on the Croma's website, please connect on contactunboxed@croma.com