What's the difference between a 2.1 and 5.1 soundbar?
What do the channels say about your soundbar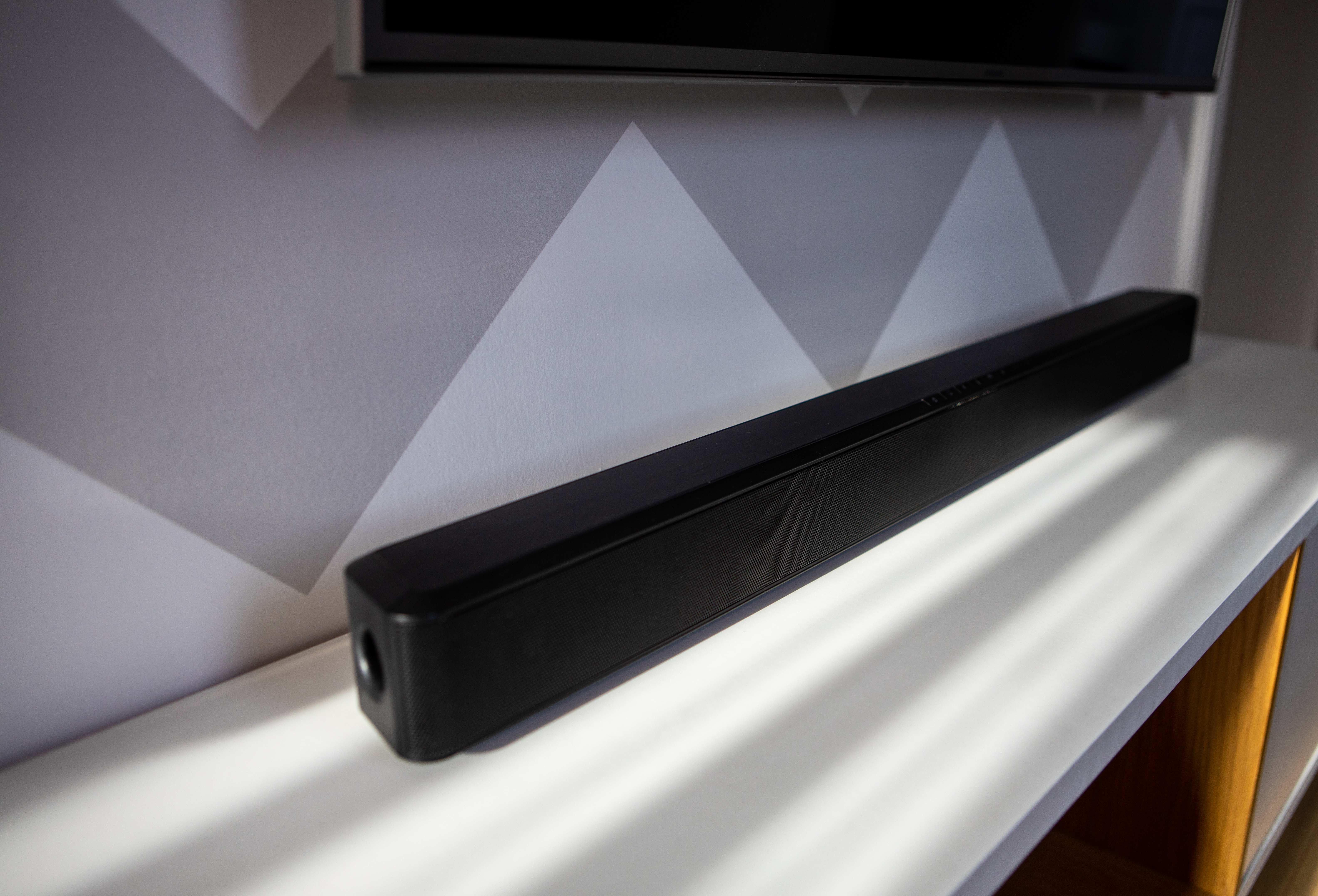 Adding a soundbar to your TV allows you to hear the sound of your favourite web series or video game just as the makers intended to. That said, choosing the right soundbar can be a daunting task given the sheer number of choices on offer. When shopping, you're bound to have come across the terms – 2.1 soundbar and 5.1 soundbar. So what do these numbers indicate, and which of them is the better buy? Read on to find out.
<!—H2 title-->
2.1 soundbar
A 2.1 soundbar, as the name suggests, will have two speakers on the left and right, and a subwoofer. They may not provide the kind of well rounded audio experience as a home theatre system, but they are definitely an upgrade over yout TV's built-in speakers. These speakers are more compact than most home theatre systems, are easy to setup, and support connectivity options like HDMI, Bluetooth, and more. They are also relatively more affordable.
<!—H2 title-->
5.1 soundbar
A 5.1 soundbar will have five speakers – right, left, centre, surround right, and surround left. Along with these will be a subwoofer. The speakers are able to produce distinct sounds making for an immersive experience, while the centre channel speaker makes dialogues clearer. These soundbars tend to have multiple connectivity options like Bluetooth, HDMI, Wi-Fi, and more
<!—H2 title-->
2.1 soundbar vs 5.1 soundbar
Sound quality
A 5.1 soundbar provides a richer listening experience than a 2.1. A true surround sound experience is just not possible with just two speakers. In addition to the multiple speakers on board, the additional centre channel on a 5.1 soundbar provides better dialogue clarity.
Connectivity
Both soundbars tend to have HDMI ports onboard that can handle high-definition content. In comparison to other cables, HDMI supports 4K passthrough and can handle a greater load. Your next best option is a digital optical connection if your soundbar doesn't have HDMI. A passthrough of 4K is also possible with digital optical.
Bluetooth
Almost all soundbars offer Bluetooth connectivity as a form of wireless connection. Even top-of-the-line 2.1 wireless speakers and soundbars have it. The Bluetooth feature on 2.1 and 5.1 soundbars allows users to stream content from their mobile devices.
Voice assistance
The performance of your soundbar will not be affected by voice assistants such as Google Assistant and Amazon Alexa. You can, however, control the soundbar hands-free and get fast information, such as weather and news reports, through these devices.
Setup
With fewer external components, a 2.1 soundbar is easier to setup. 5.1 soundbars take a bit more effort since you also have to place rear satellite speakers and sync them with the main system.
Price
Not surprisingly, 5.1 soundbars are more expensive than most 2.1 soundbars. They have more speakers on board and require a bit of effort in setting them up.
Choosing the right soundbar comes down to your personal preferences. A 5.1 soundbar is the best choice if you want a more immersive audio experience. However, a 2.1 soundbar is also a good enough upgrade over your TV speakers if you're restricted by space or budget.
Disclaimer: This post as well as the layout and design on this website are protected under Indian intellectual property laws, including the Copyright Act, 1957 and the Trade Marks Act, 1999 and is the property of Infiniti Retail Limited (Croma). Using, copying (in full or in part), adapting or altering this post or any other material from Croma's website is expressly prohibited without prior written permission from Croma. For permission to use the content on the Croma's website, please connect on contactunboxed@croma.com