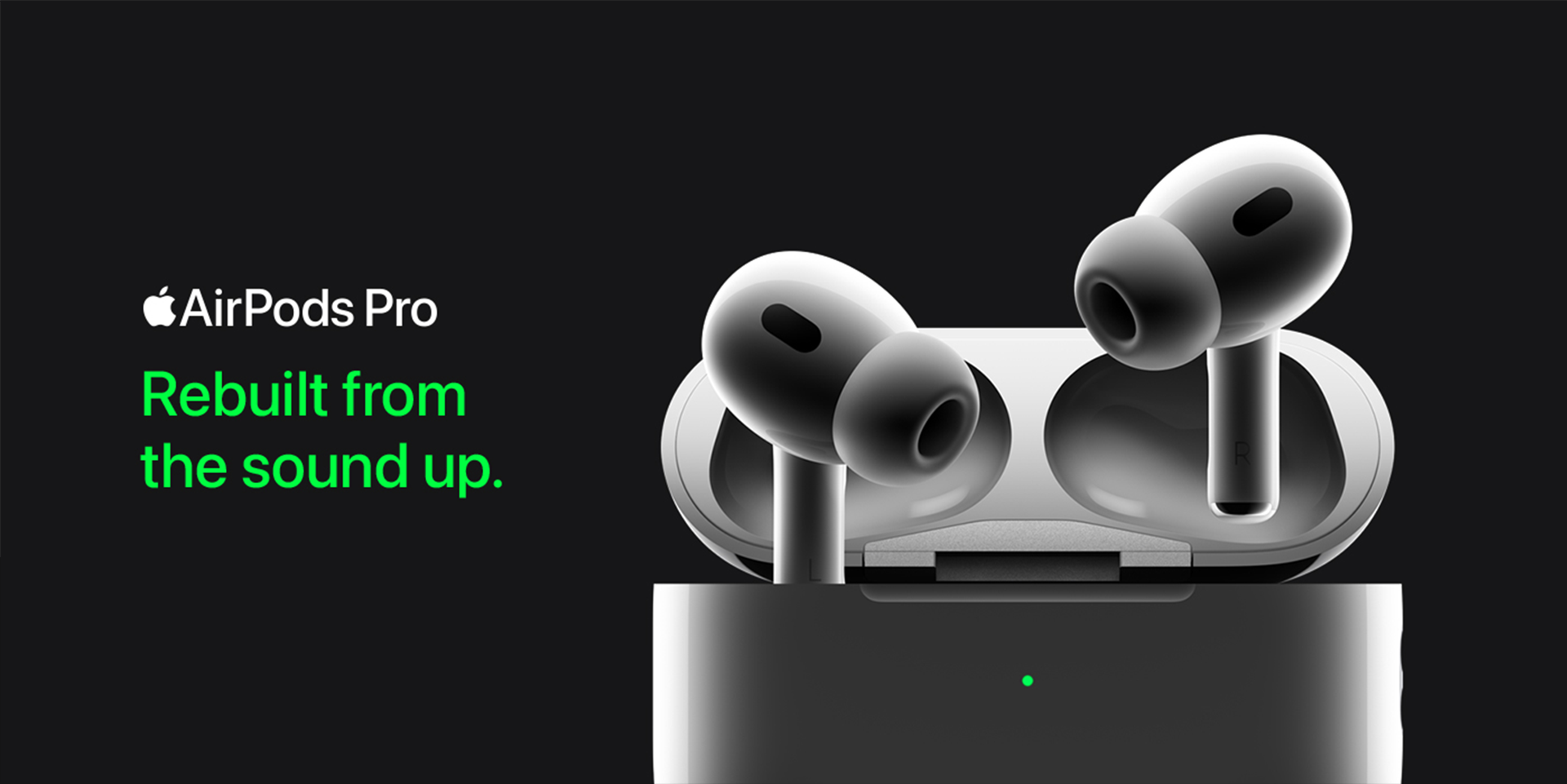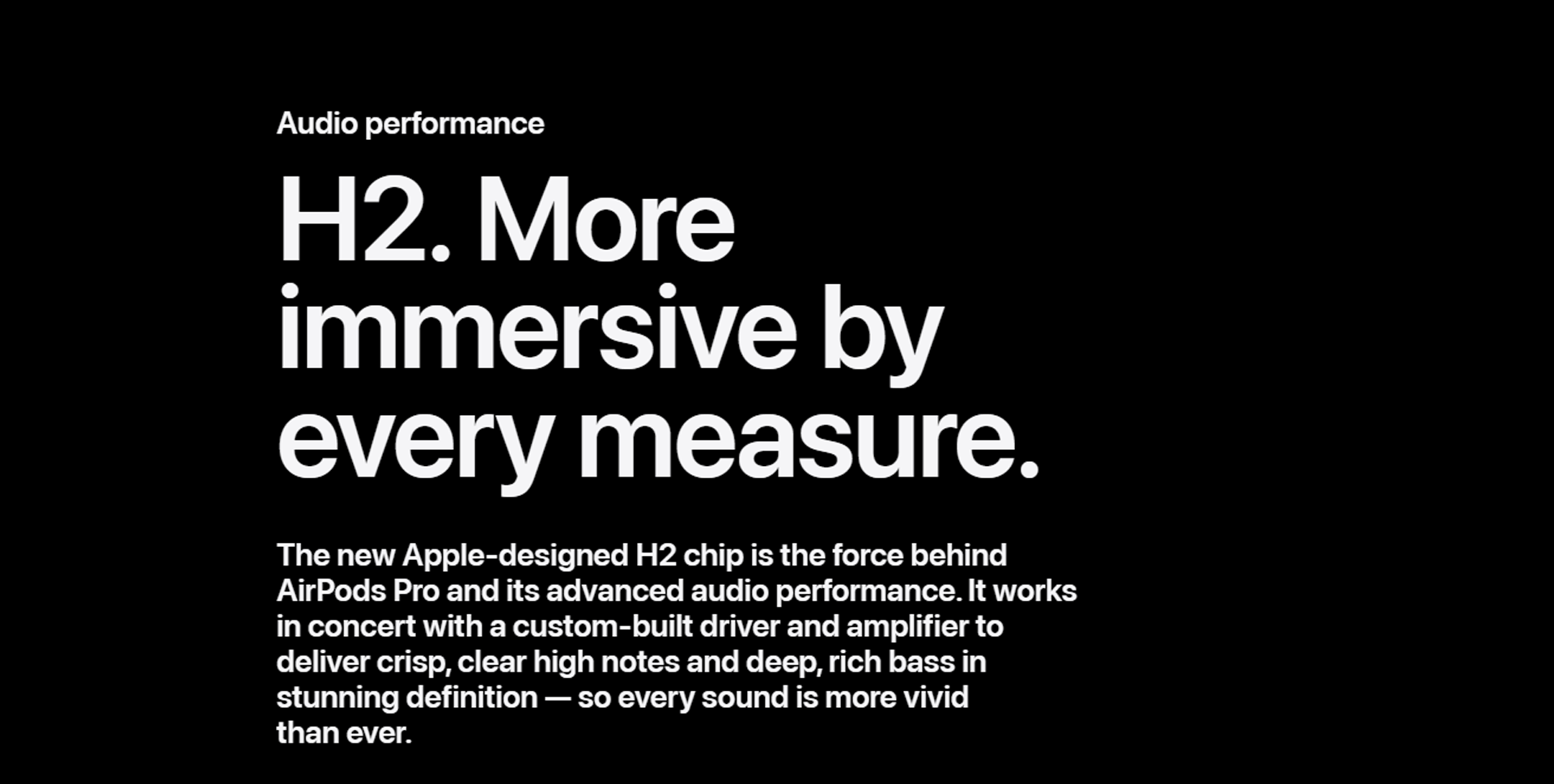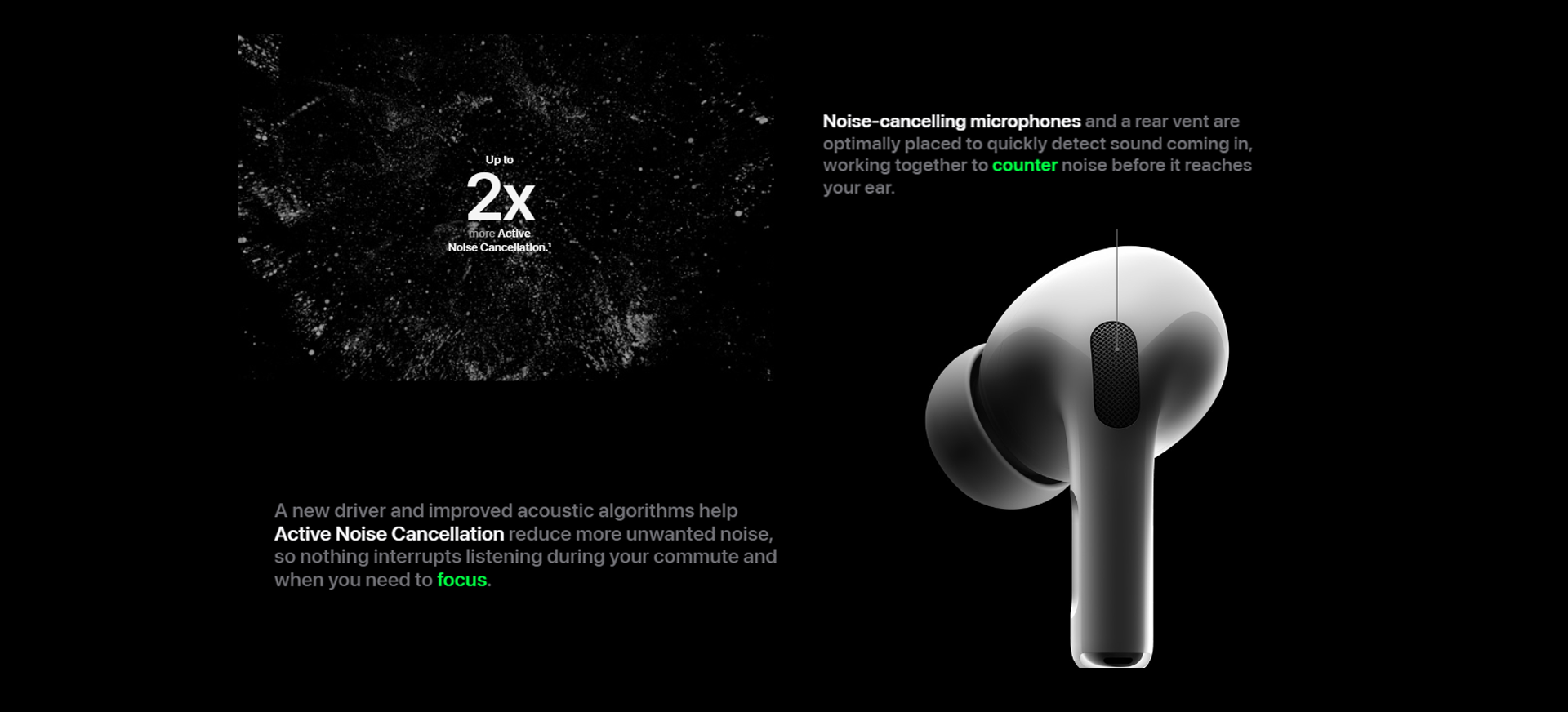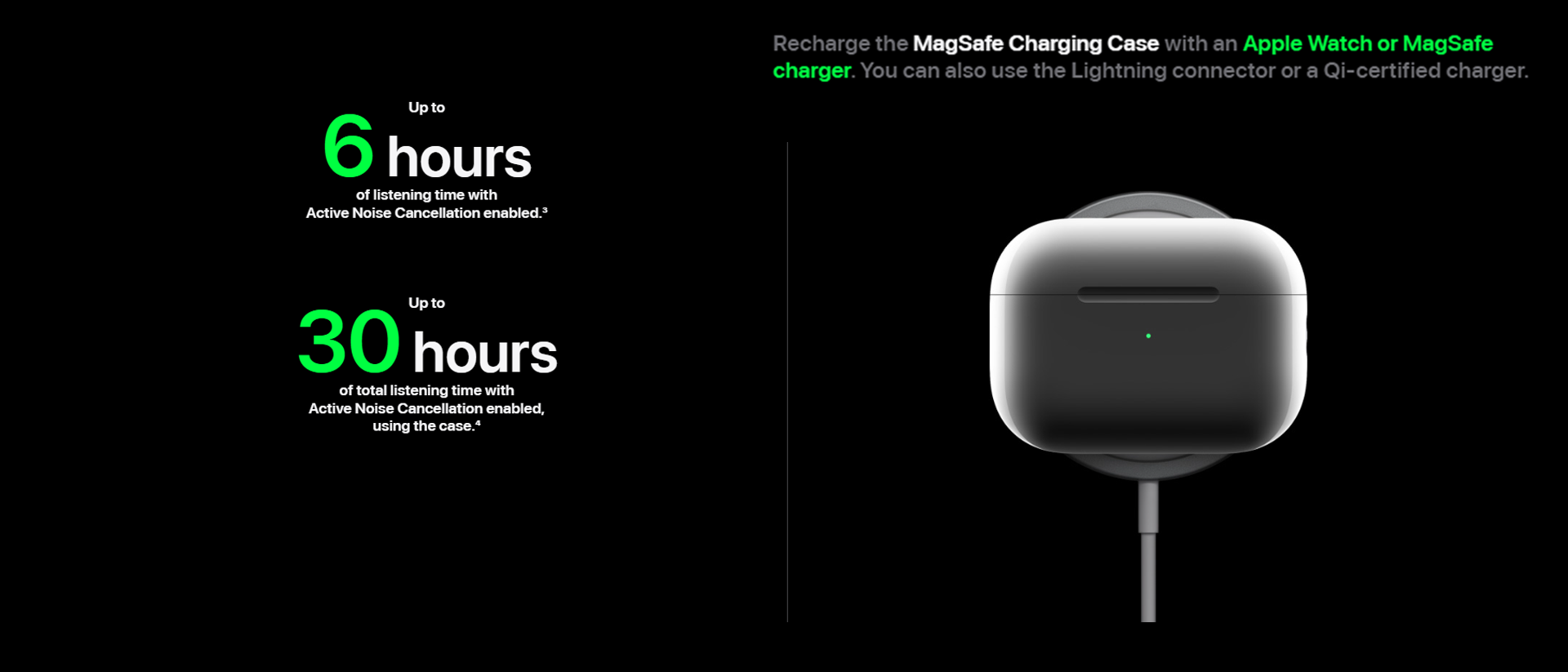 <!—H2 title-->
The newest and most Advanced AirPods Pro is here!
The new AirPods Pro (2nd generation) were unveiled at Apple's Far Out 2022 event. Compared to the previous model it has unlocked many features thanks to the inclusion of the new Apple H2 wireless chip. There are major upgrades in Active Noise Cancellation, Transparency mode, Spatial Audio feature, and touch control from the stem.
<!—H2 title-->
What are the latest features of Apple Air Pod Pro second generation?
The new AirPods Pro 2nd Gen is one of the most popular truly wireless earbuds launched by Apple. It gives you big upgrades in terms of audio performance and functionality.
The new AirPods offer massively improved noise cancellation thanks to the H2 chip on board, now you can barely hear things you don't want to when ANC is turned on. The new generation has more speakers built into the casing to make them far less likely to be lost, and an improved transparency mode for chatting with your loved ones.
The sound quality of the brand-new AirPods has improved significantly thanks to the addition of new drivers, amplifiers, and significantly improved active noise cancelling, and the result is quite astounding.
One of the best upgrades in Apple AirPods Pro 2nd Gen is the Touch control update where the user can media playback and adjust volume directly from the stem.
The more effective H2 chip gives the second-generation Apple AirPods more battery life. When employing ANC, the new AirPods have a six-hour battery life, and without it, it has seven-hour battery life. Additionally, the case can recharge the AirPods Pro 2 five times, allowing you 30 hours of non-stop entertainment in ANC mode.
<!—H2 title-->
Buy new AirPods Pro 2nd Gen now @ Croma
Wait no more and grab your pair of the latest AirPods from Croma stores or Croma.com. You can also explore our wide range of other Apple products like iPhones, iPads, Apple Watches, and more to enjoy amazing deals on them.