Watch the Apple Event Highlights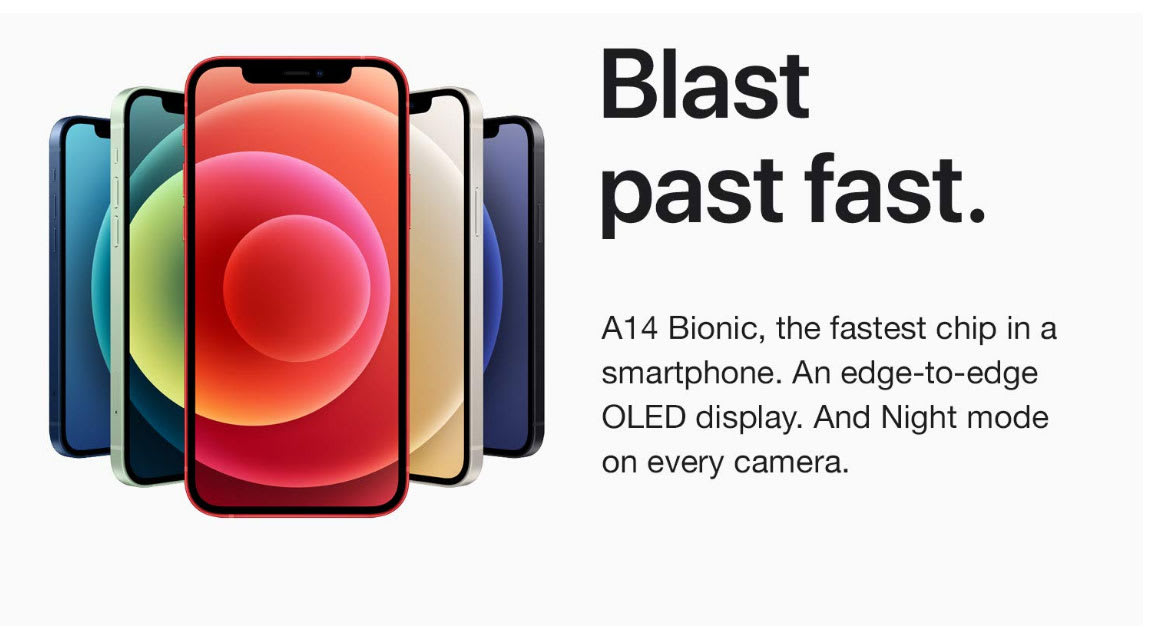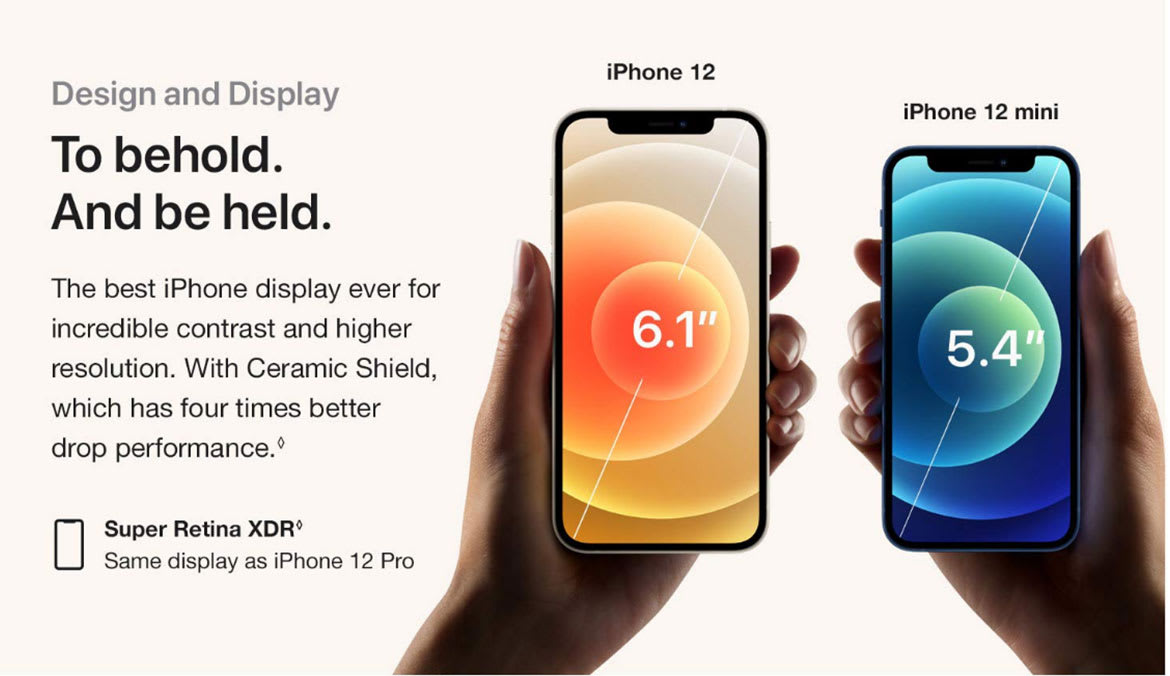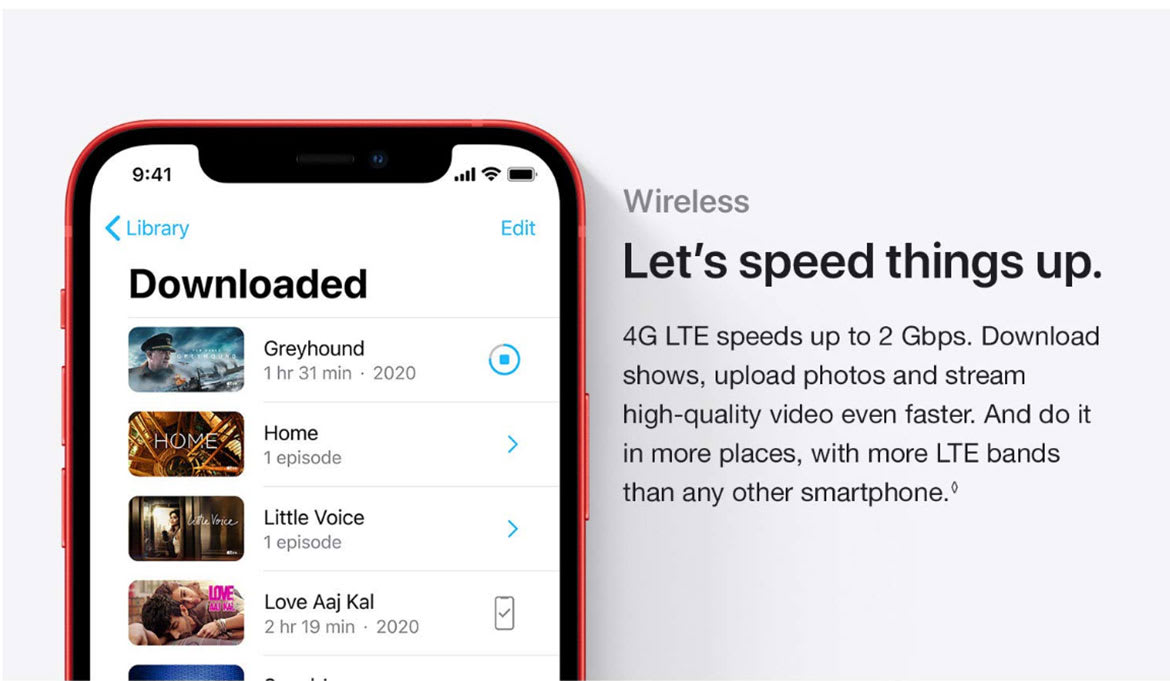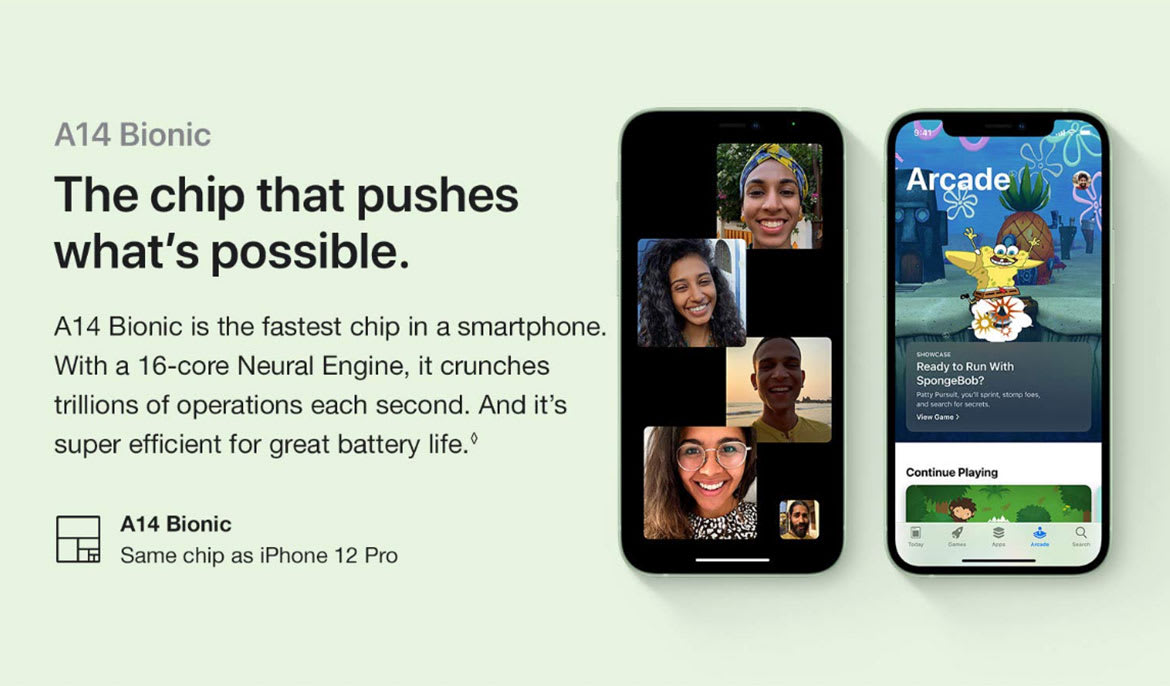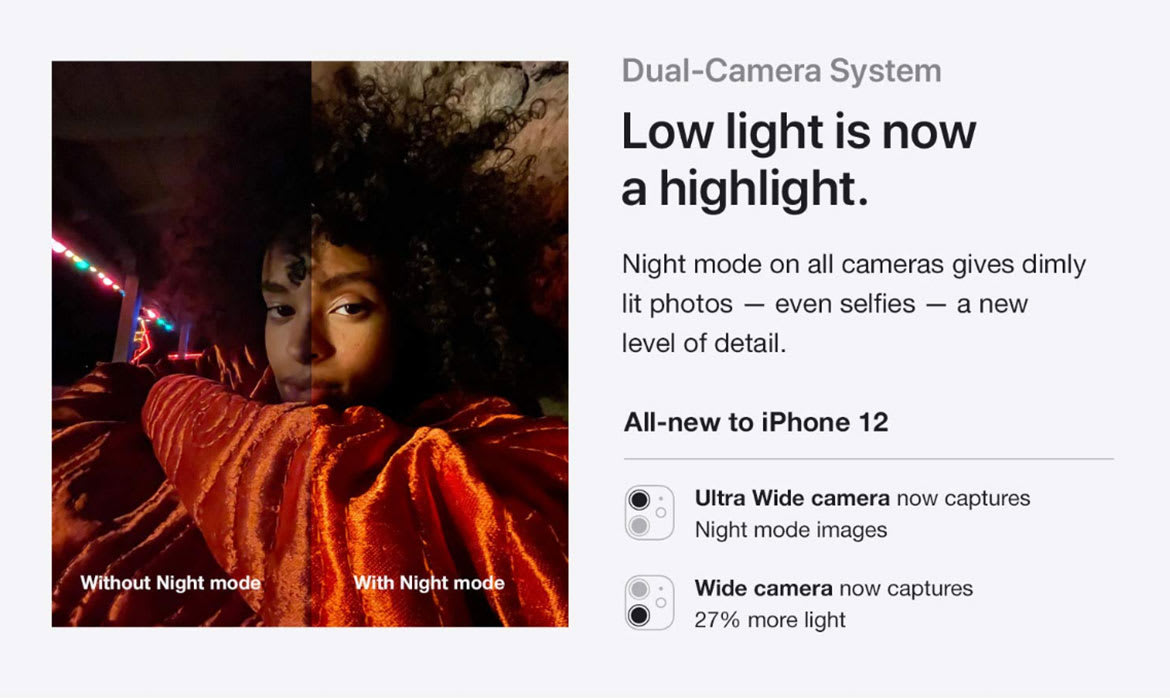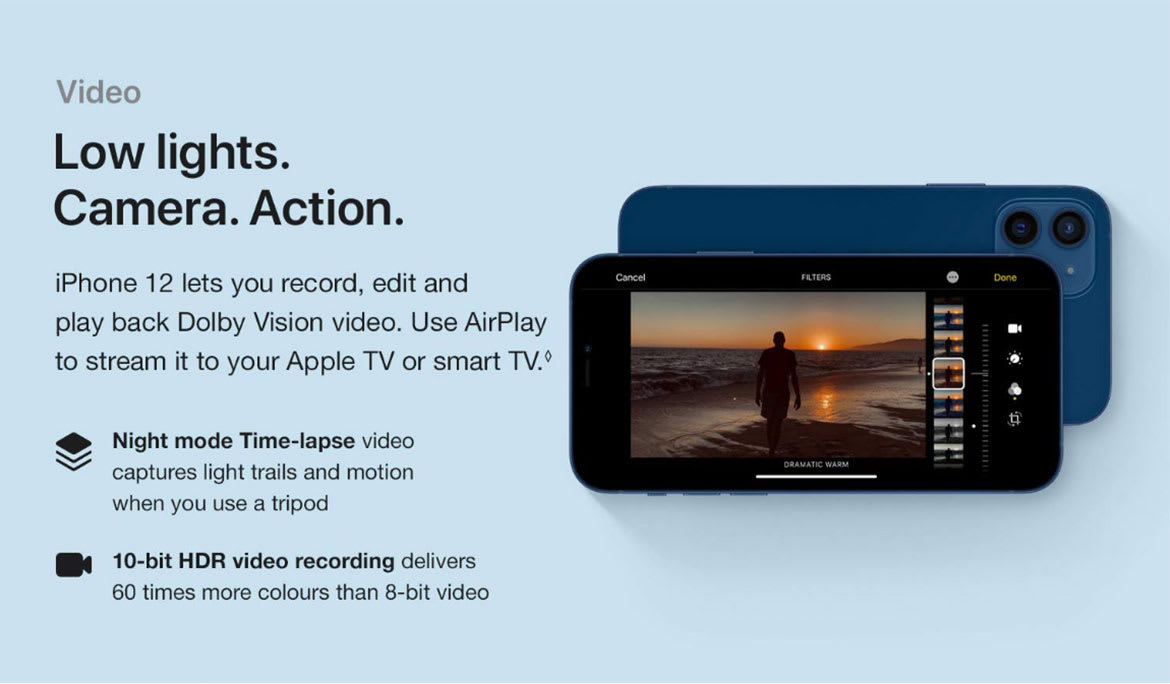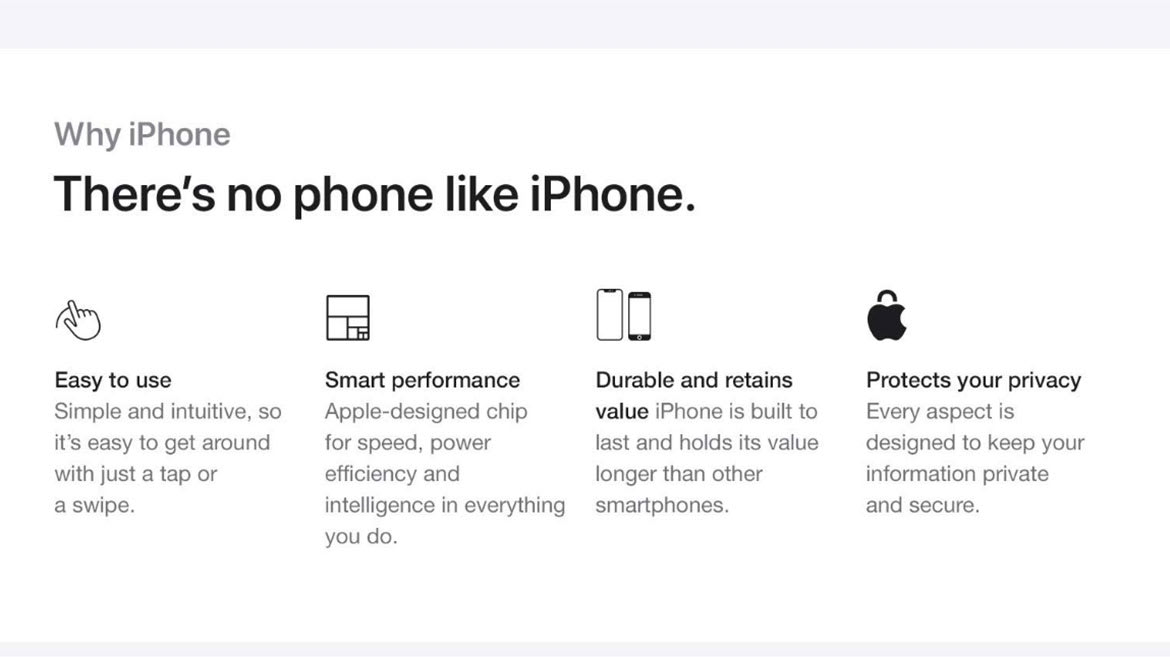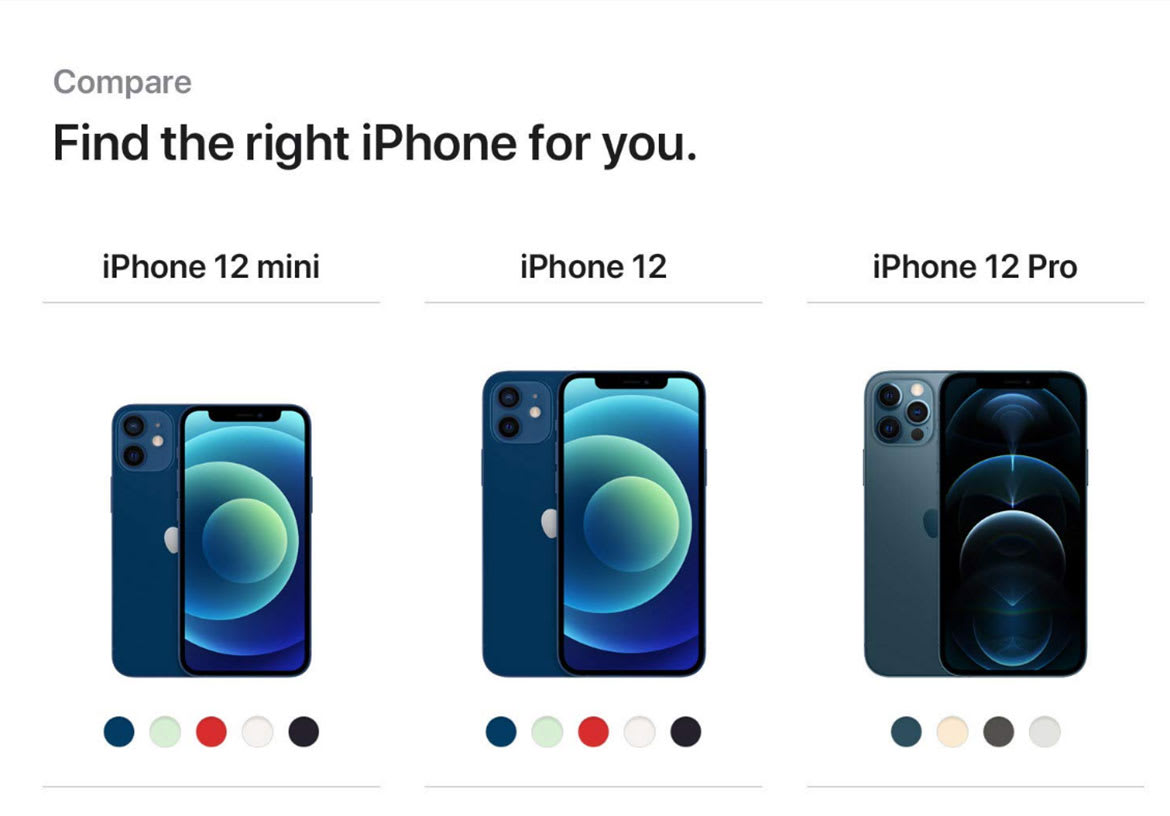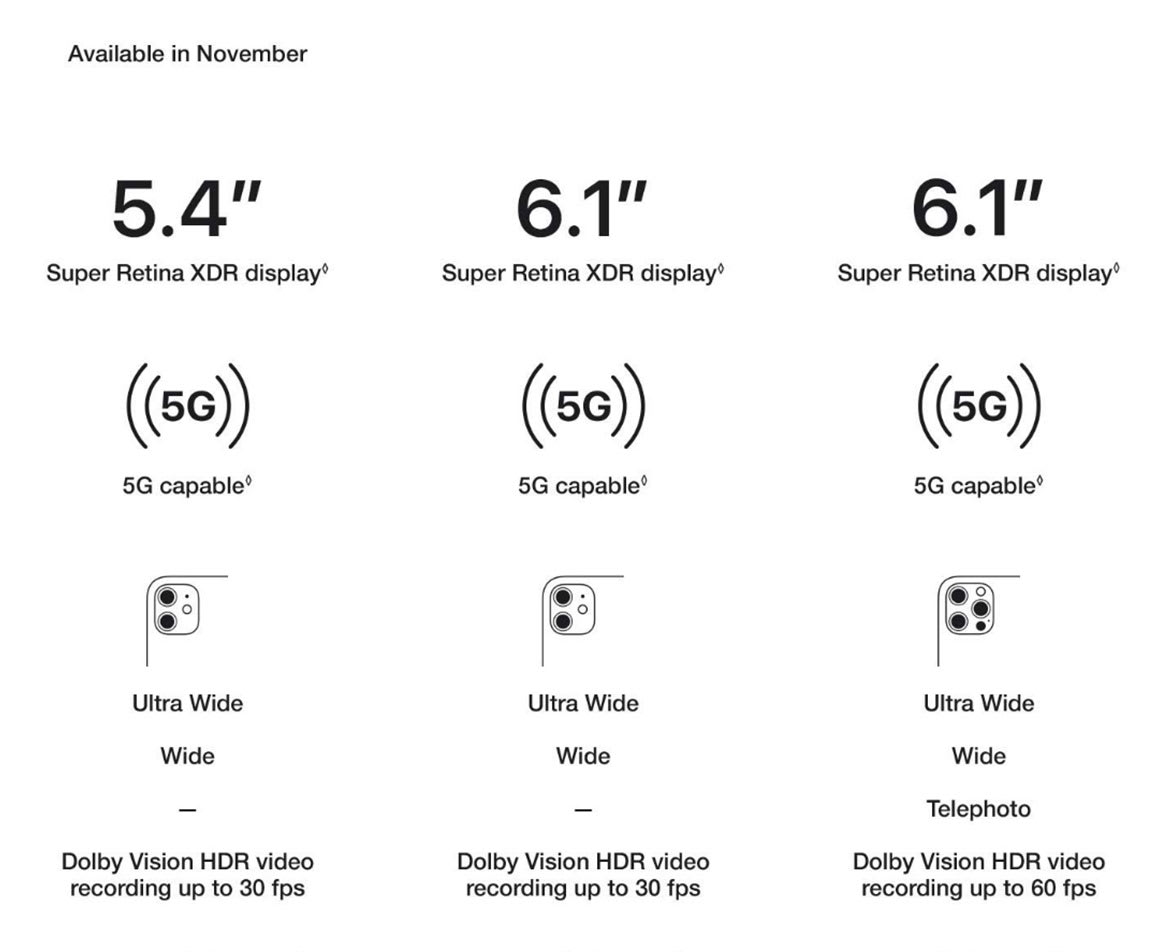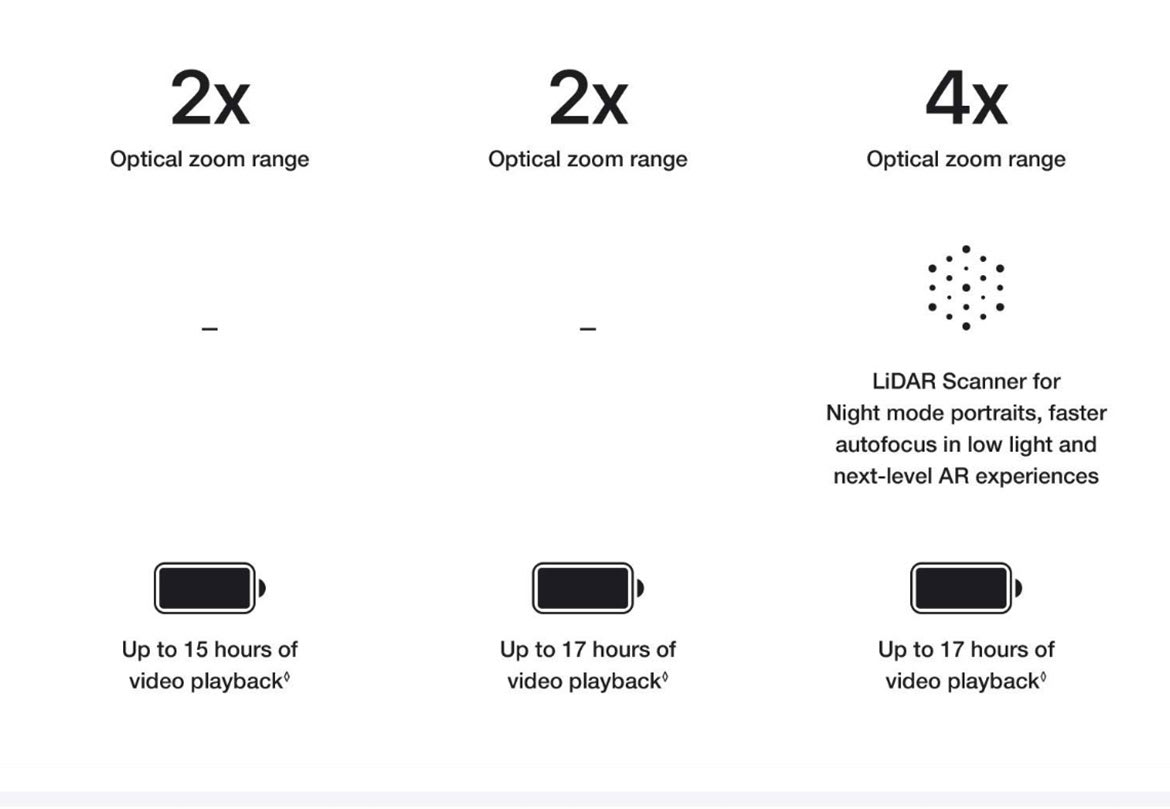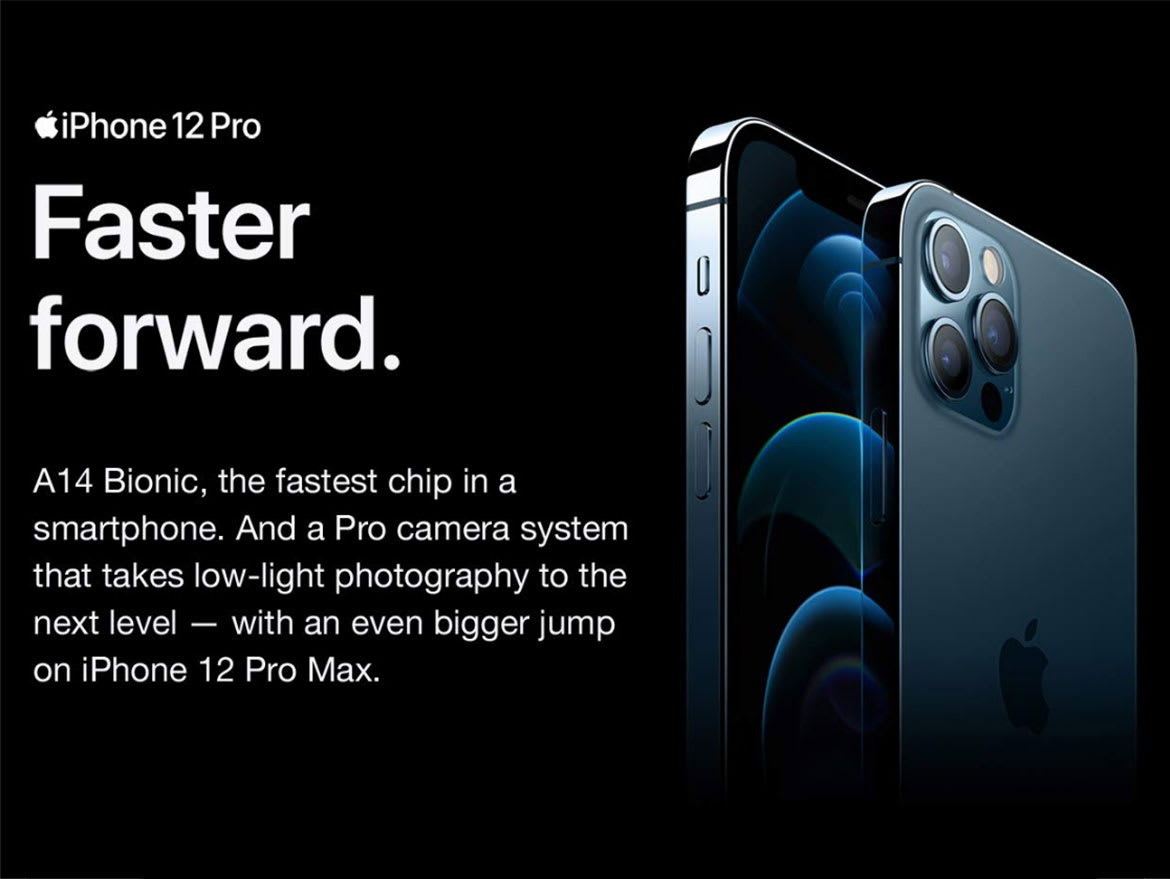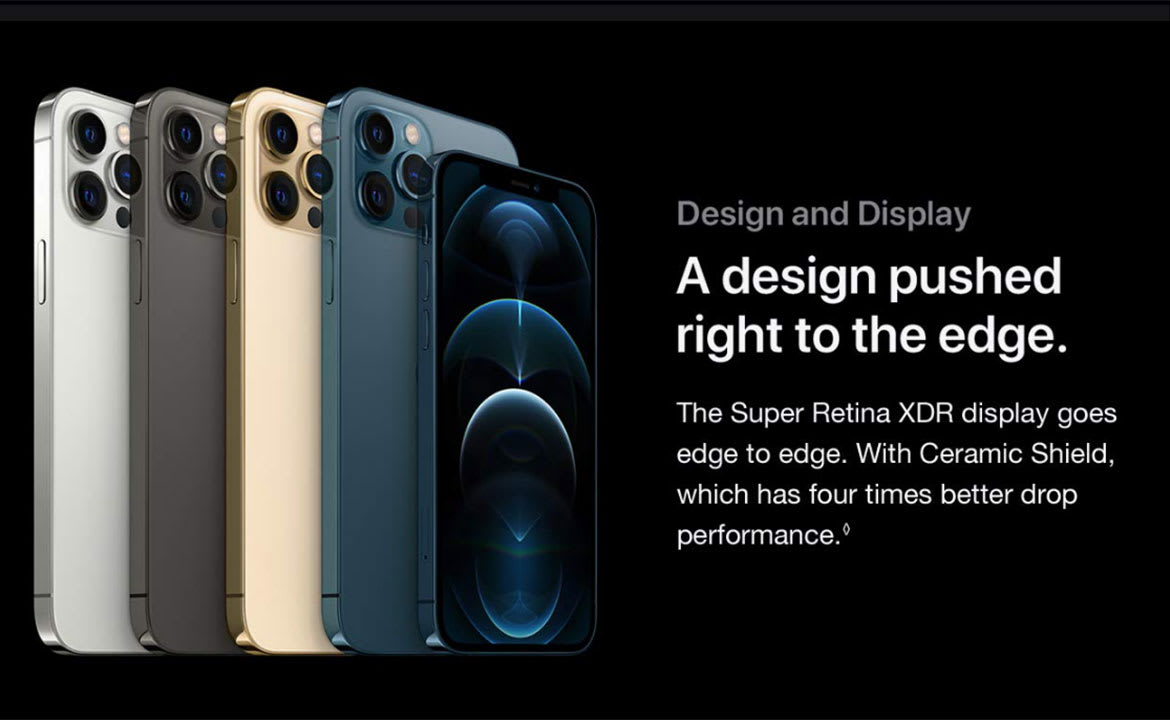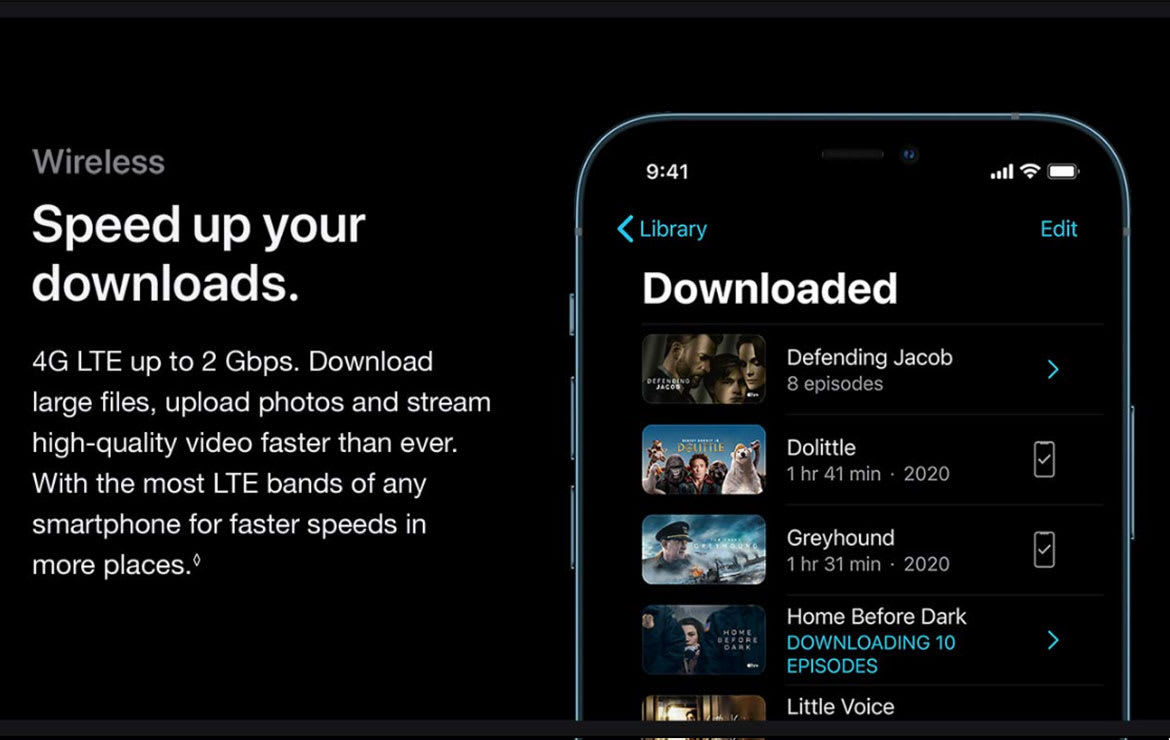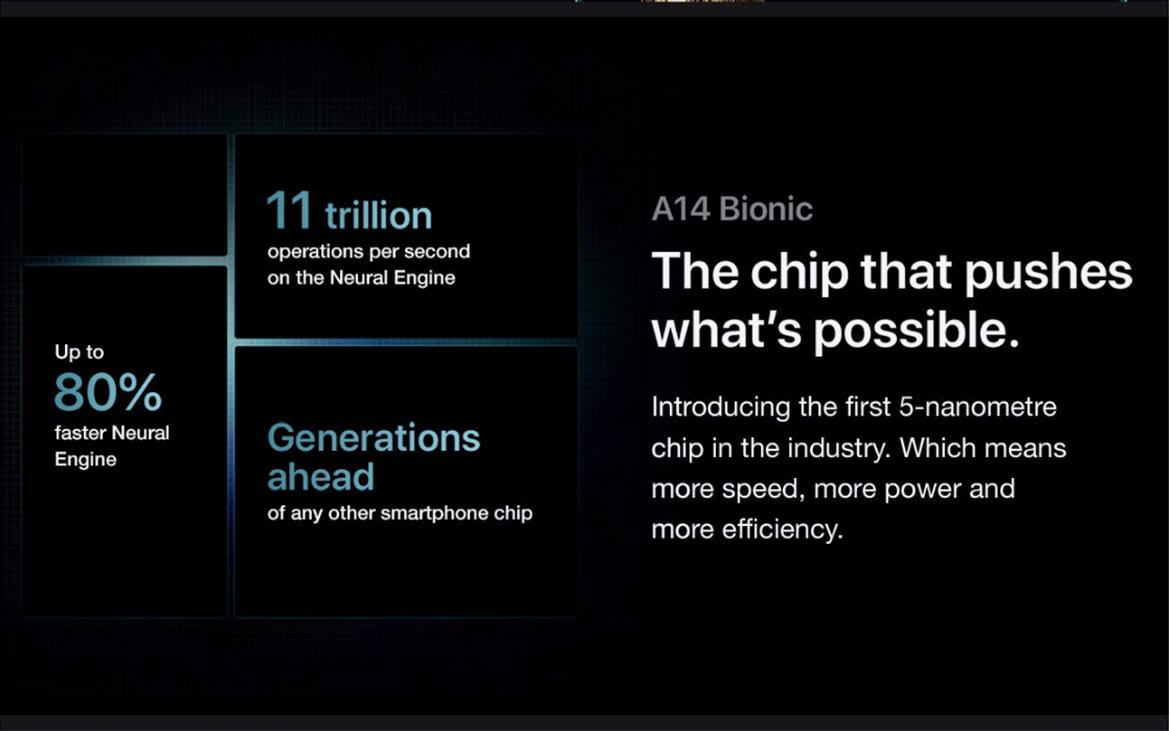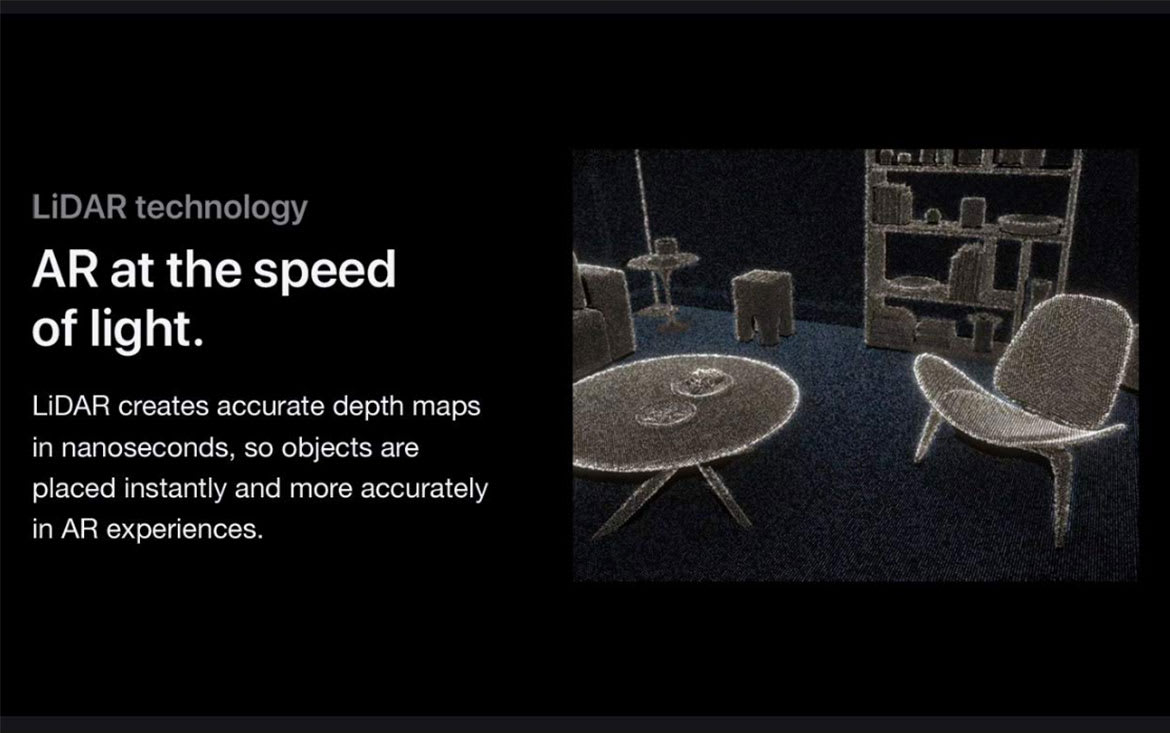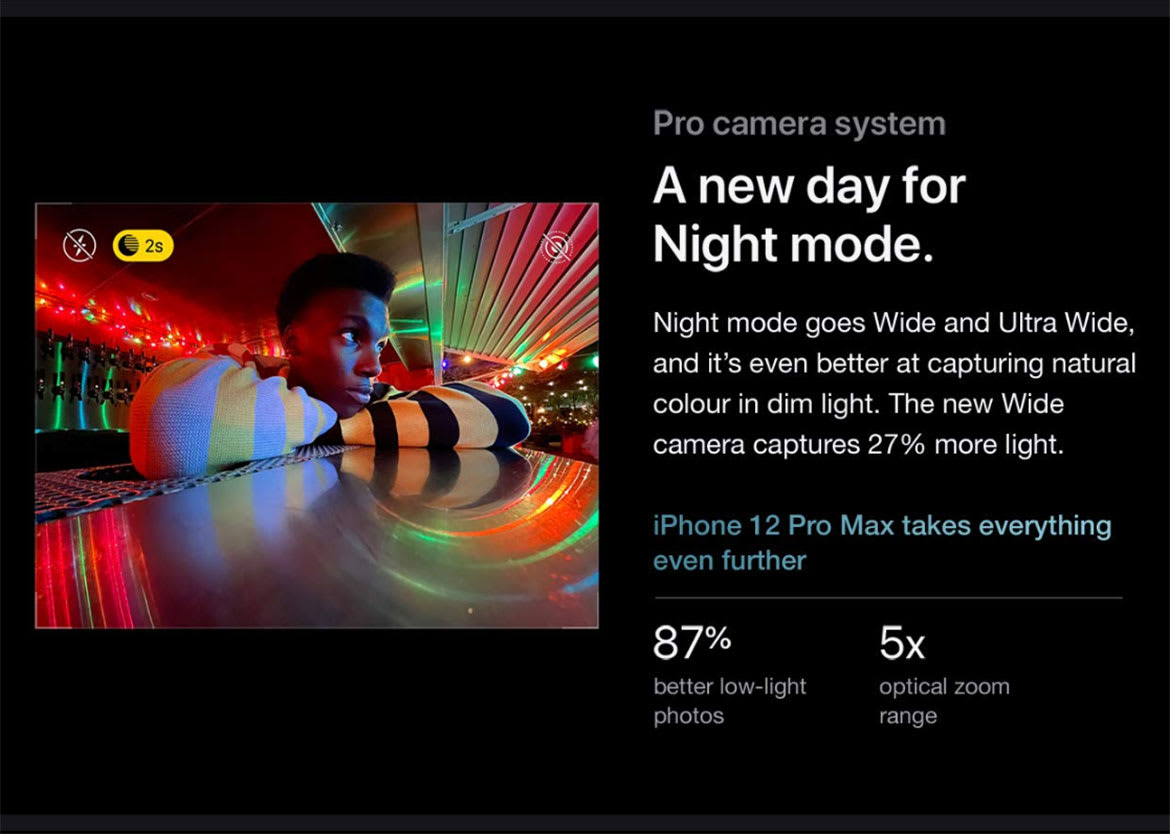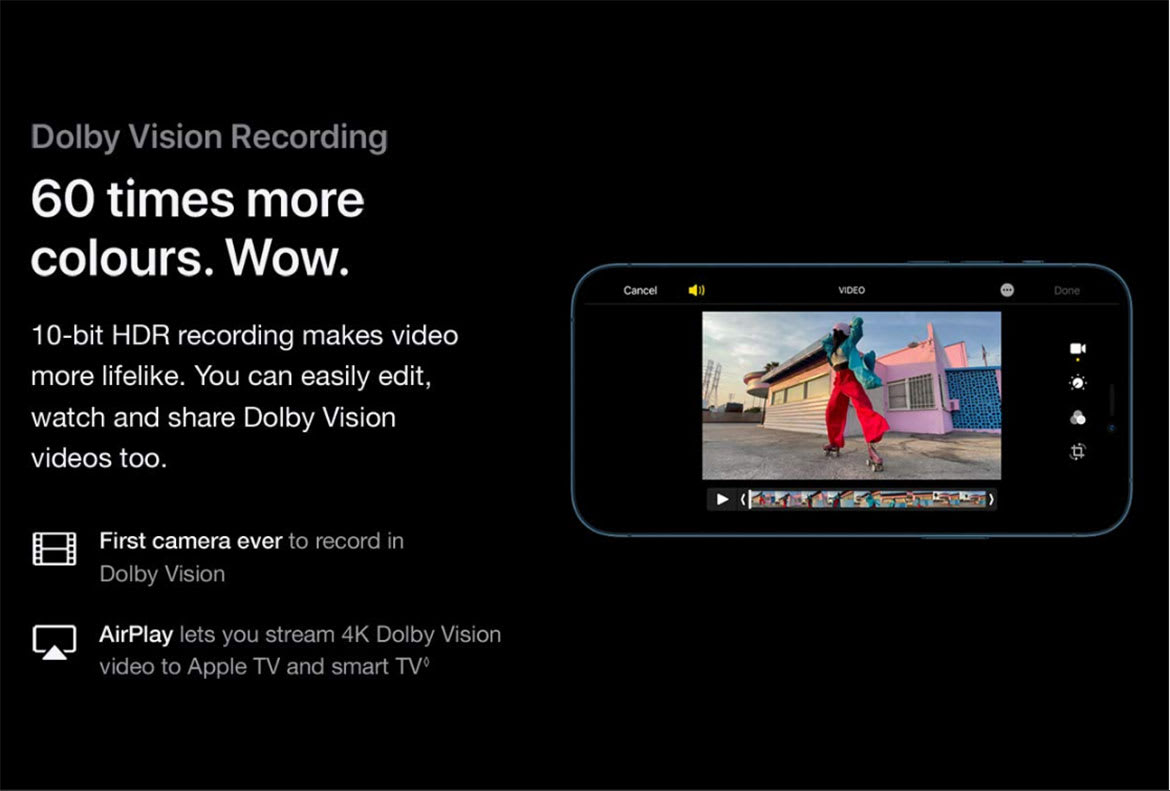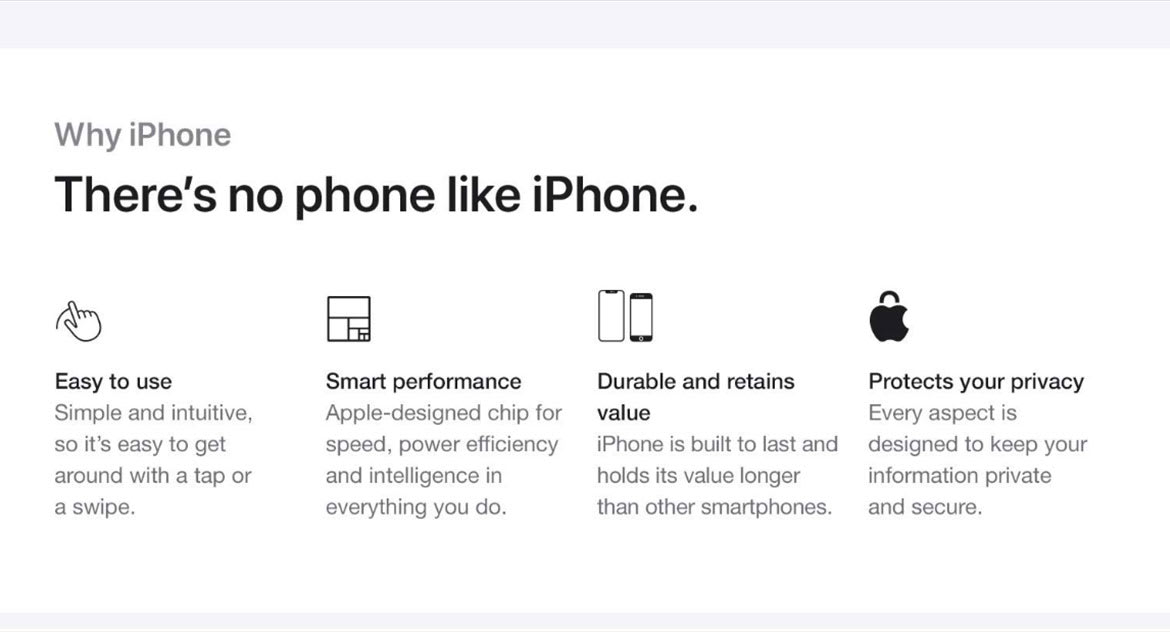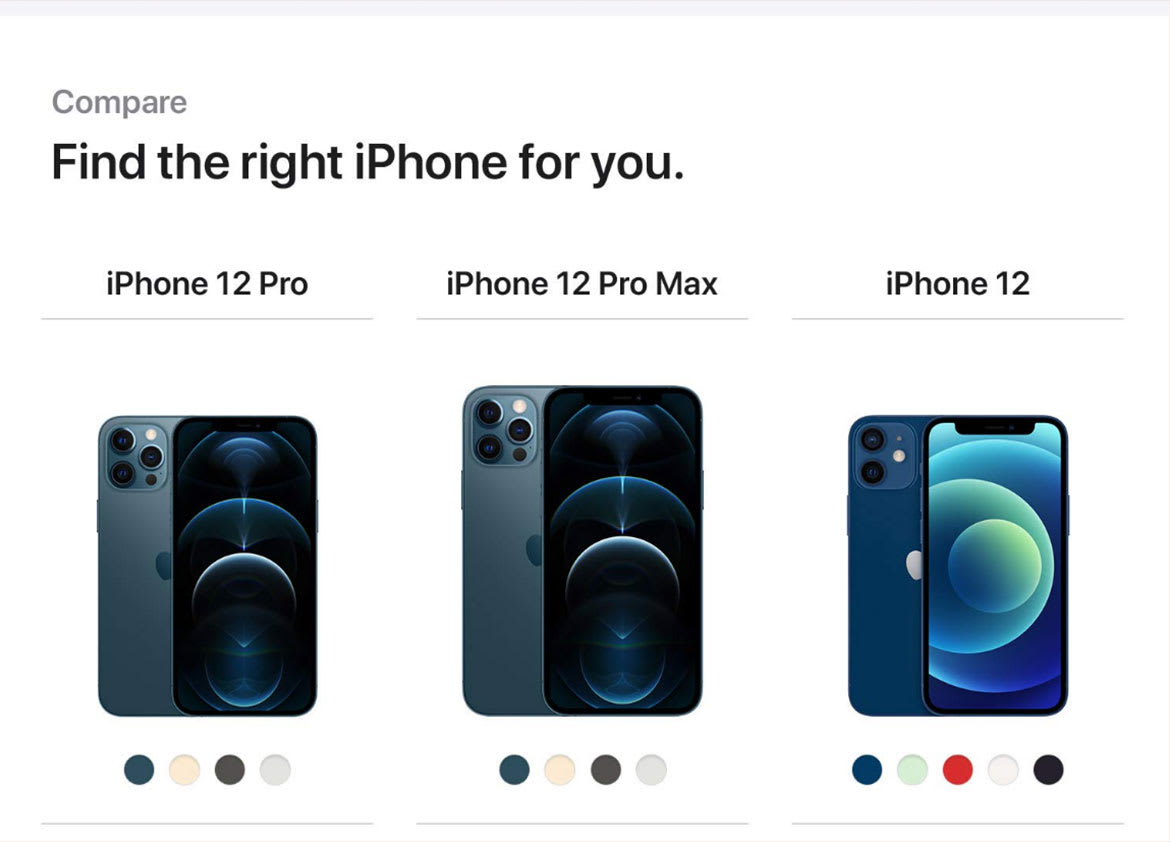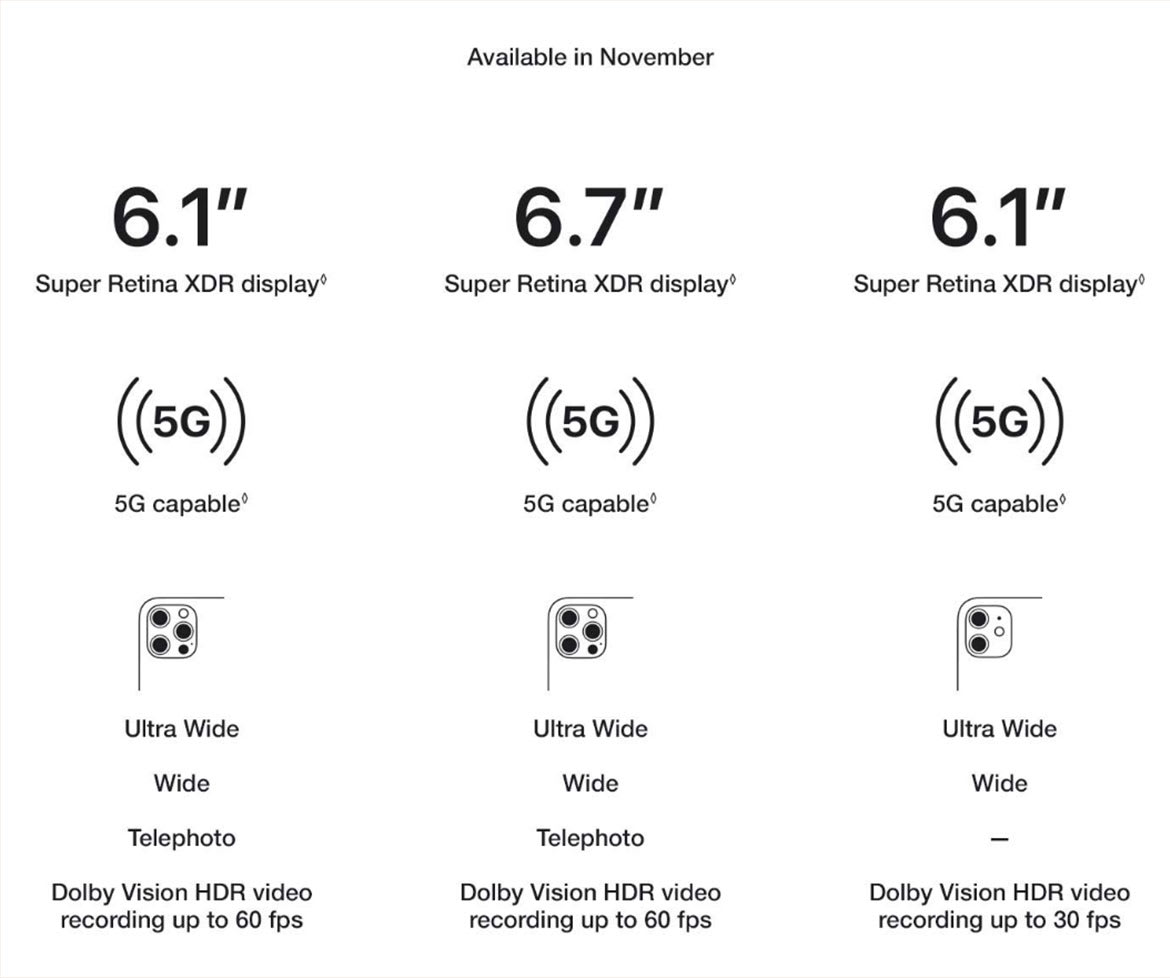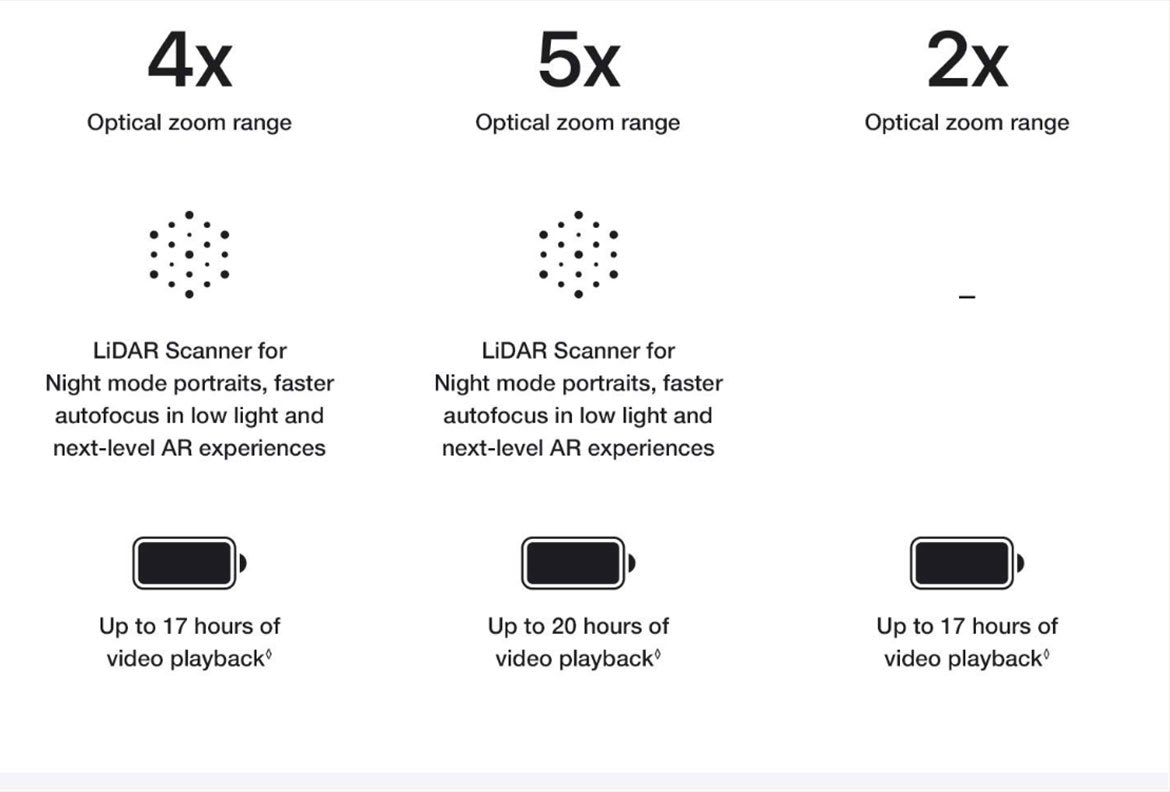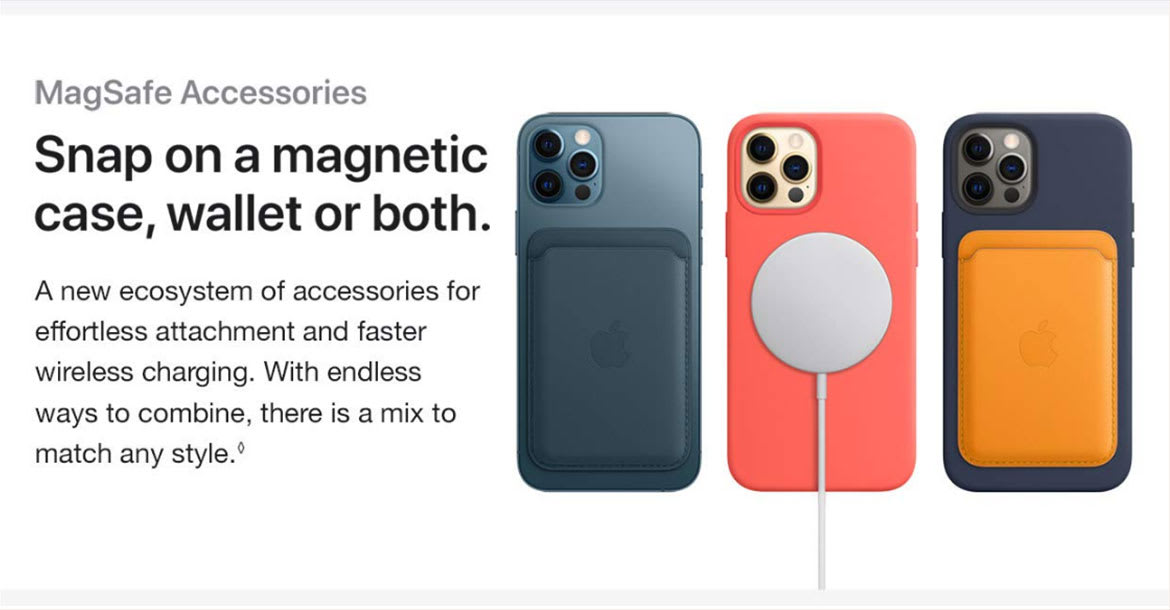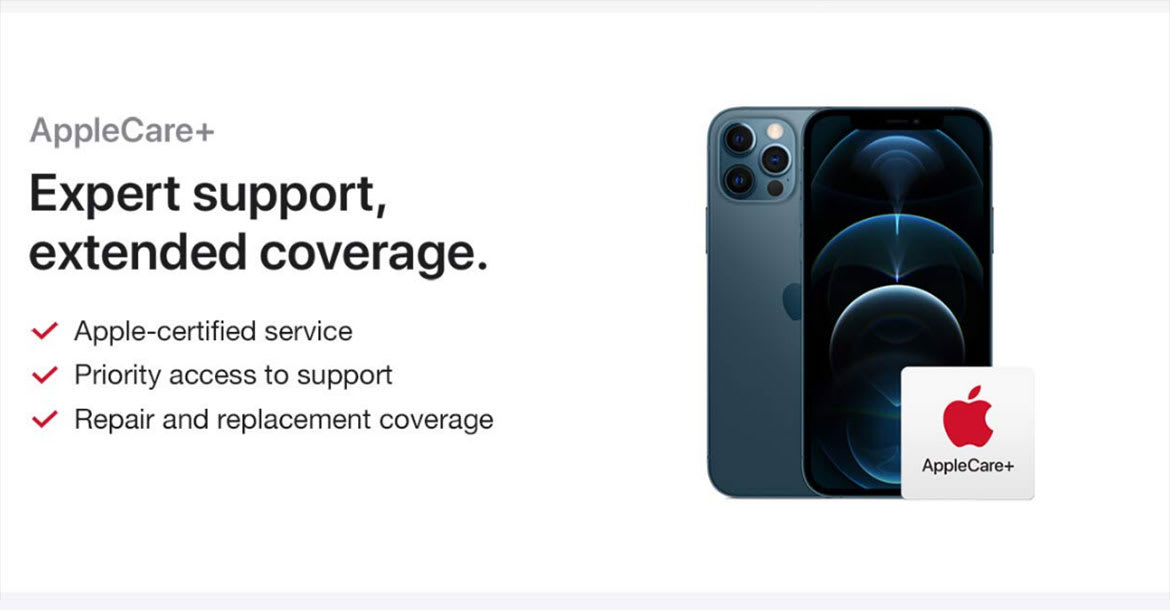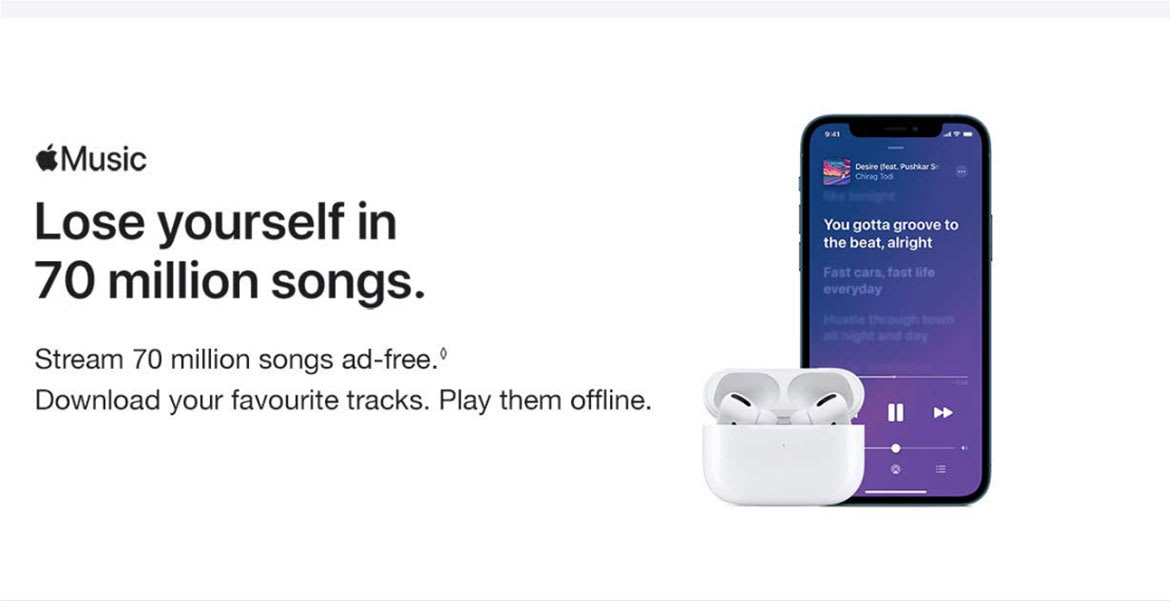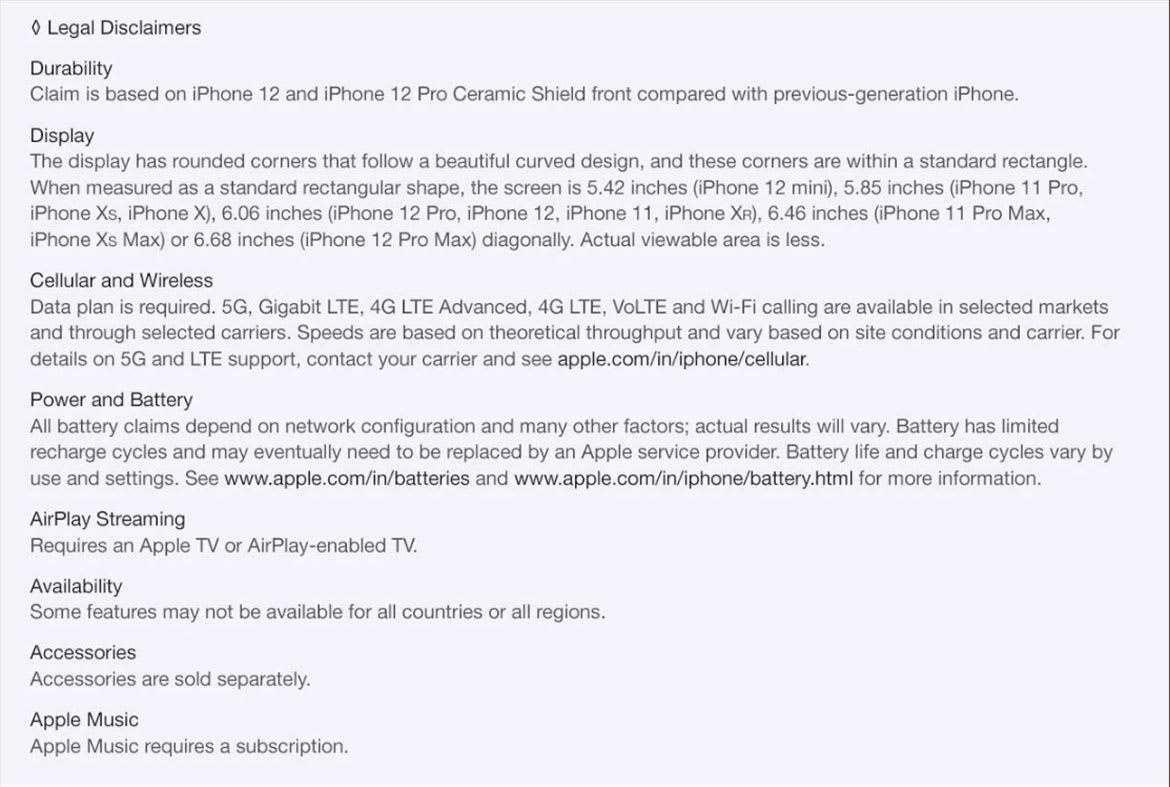 Why Should You Invest In The Latest iPhone 12 Models?
Lately launched Apple iPhone 12 series are the perfect blend of advanced performance, superior design and price. This launched series includes iPhone 12, iPhone 12 Mini, iPhone 12 Pro, and iPhone 12 Pro Max. Introduced in these phones is the latest A14 Bionic chip to boost performance as this processor is the fastest chip in any smartphone. The Apple iPhone 12 series is also equipped with telephoto lens which allows you to take photographs with greater depths, getting closer to a distant subject as much as possible. With higher focal length, these lenses can zoom in between 2-2.3x of the frame giving you exceptional image quality.
Apple iPhone 12 Pro is equipped with LiDAR technology. This technology can measure up to 5 meters of distance to surrounding objects and functions at the nano-second level of lightning speeds. Along with motion capture and other improvements, the LiDAR Scanner makes the Measure App much faster and more accurate. This advanced technology also makes photography more advanced and professional. The latest Apple iPhone 12 series (iPhone 12, iPhone 12 Pro, iPhone 12 mini, iPhone 12 Pro Max) is worth purchasing if an enhanced performance with stylish designs is what you are looking for.
What Makes The Apple iPhone 12 Purple Version So Special?
Latest addition to the existing range of Apple iPhone 12 is the Purple colour version. This all-new purple iPhone 12 is the sixth colour that Apple has launched along with their other version available in silver, graphite & gold finishes. Look wise, it is the same as the iPhone 12 models and comes along with the same accessories. Although the colour is new, the other features and specifications remain the same as that of the iPhone 12 and iPhone 12 mini. Displaying a striking look with a sophisticated twist, this purple iPhone 12 is worth possessing! Check out the newest iPhone 12 purple price at Croma and procure it instantly.
Buy iPhone 11, iPhone SE & iPhone XR Online
Featuring a classy, glass design with an amazing battery, the Apple iPhone 11 is a phone worth investing in. Designed to offer you a high-octane performance to let you accomplish all tasks in no time, this Apple model boasts the most advanced iOS and processor. Offering you durable construction, premium display and brilliant camera specs, Apple iPhone 11 offers you a clear display with vivid clarity. Invest in the Apple iPhone XR if you wish to stay updated about everything around you. Offering a solid storage option with huge memory, this model lets you click amazing shots with absolute clarity. Play hi-end games and run heavy files by investing in Apple SE, created with Third-Generation Neural Engine for enhanced performance. Explore with Croma and check out the prices of these models to get the best deals and offers.
Pick The Best Apple Accessories to Support Your iPhone 12
A range of advanced accessories has been launched to support your iPhone 12 and other iPhone models. From Apple Type-C lightning cable that lets you charge your phone easily, to lightning connector and USB-C power adaptor, Apple has designed these accessories for easy use. The perfect blend of rich, high-quality sound and an innovative wireless design, the Apple AirPods are the best choice if you are looking for a magical audio experience. The Apple AirPods are also available in advanced variants namely the AirPods Pro and AirPods Max. Offering an unparalleled truly wireless headphone experience, AirPods, AirPods Pro & AirPods Max lets you immerse into an intense high-quality music at all times. Offering easy setup and operation, these are smart enough to automatically pause when you take them out.
The newly launched MagSafe accessories is what draws everybody's attention. MagSafe Accessories are the new ecosystem of accessories for easy use with attachments and quick wireless charging options. You can mix and match endless colour combinations to suit your style. The magnetic back covers let you wirelessly charge without having to remove your case every time. With the new MagSafe Wireless Charger, all you need to do is place your phone on the wireless charging pad without the hassles of connecting to any plugs or wires.
The MagSafe Leather Wallets are designed with style to keep your credit and debit cards "handy". These magnetic wallets are crafted from French leather, with strong built-in magnets that effortlessly snap on the back of your iPhones. These wallets are shielded to protect your data from digital theft. Accessorize your iPhones in style with the best Apple accessories only at Croma!
Buy The Latest Range of Apple Accessories From Croma
Adding to their list of accessories collection is the all-new range of AirTags, AirTag Loops, AirTag Leather Loops and AirTag Leather Key Rings. Apple has launched the amazing AirTags that are designed to solve your problem of losing items. If you have lost your wallet and other essentials while travelling earlier, it is time to add Apple AirTags to your travel accessory list. Beautifully simple, these AirTags can be easily attached to your bags, wallets and other essentials through connection with your iPhone or iPad. Track your devices super effectively by attaching one AirTag with each one of your essentials. Your worry of losing your items is solved with this new Apple AirTag. Designed with ultra-wideband technology, the Apple AirTags feature precision finding technology that leads you straight to what your AirTag is attached on. Designed to protect your privacy at every step, Apple AirTags can be easily tracked down by Find My Network. So, worry no more if you have just left your bag in the gym and forgotten your wallet at the restaurant. With AirTags attached, tracking down all your lost items is super easy.
If you are worried about how to use it; it is simple. Like all other Apple devices, AirTags can also be added to the lost mode. This helps in easy and quick tracking of your AirTag. These AirTags can be attached to colourful rings and hoops from Apple. Additionally, the AirTags are engineered with a trigger alert that is programmed to ring an alarm the moment it gets detached from the owner. You would be wrong if you think these AirTags need to be charged. These AirTags can be used for over a year with a standard battery which is easily replaceable. Featuring a water-resistant construction, the Apple AirTags can also be customized with your initials and favourite emojis. Wait no more & Buy Apple AirTags from Croma available in one or a pack of 4 to make tracking of all your valuable items efficiently. Check out the Apple AirTags price and choose from the wide options of AirTag loops, AirTag leather loops and AirTag leather key rings.
Lightweight and durable, the AirTag Loops are perfect for securely fastening the AirTags to your bags. If you are looking for added elegance, buy the AirTag Leather Loops. Crafted out of specially tanned French leather, these leather loops lend sophistication to the versatile loops. You can also check out the AirTag Leather Key Rings, created out of the finest materials for added durability. Striking and strong, they ensure a snug fit over the AirTags that prevent it from falling.