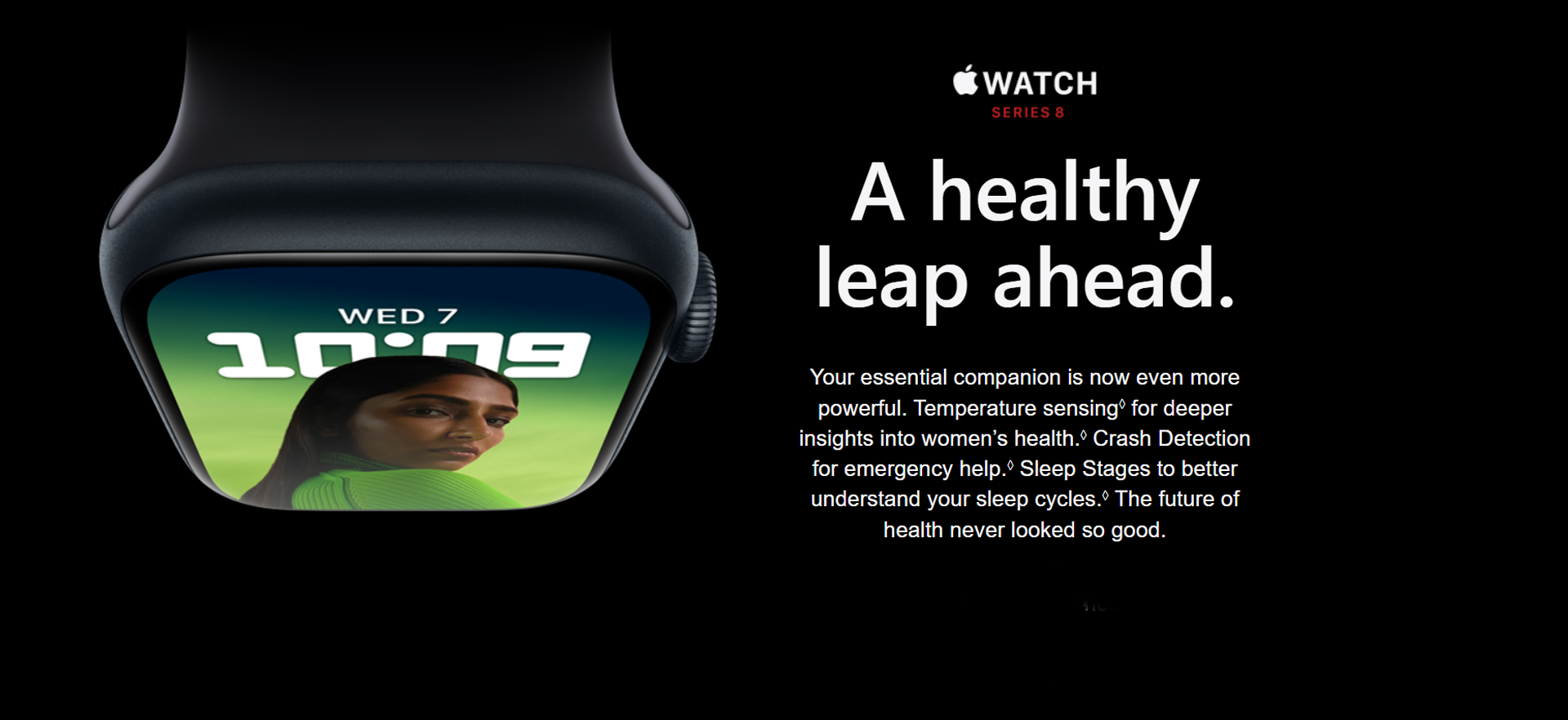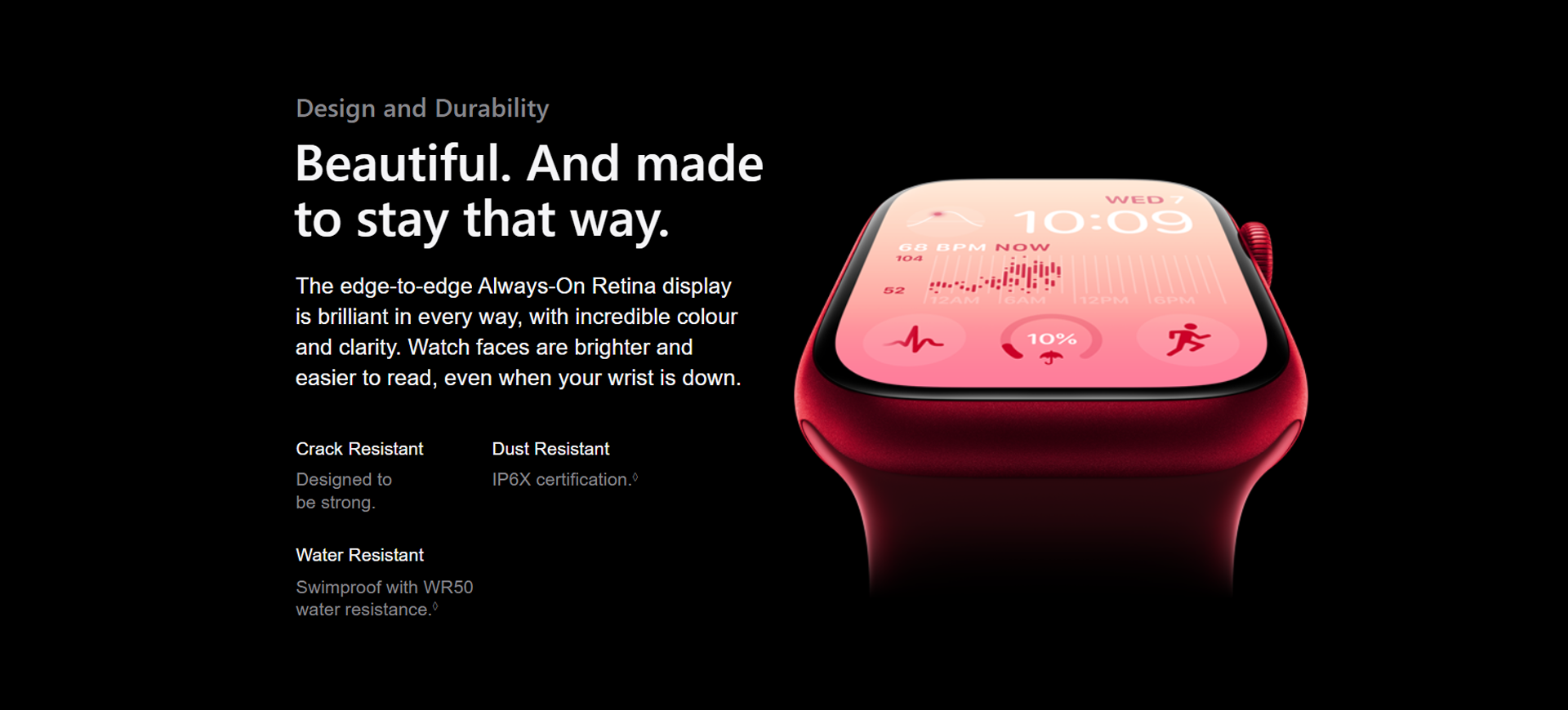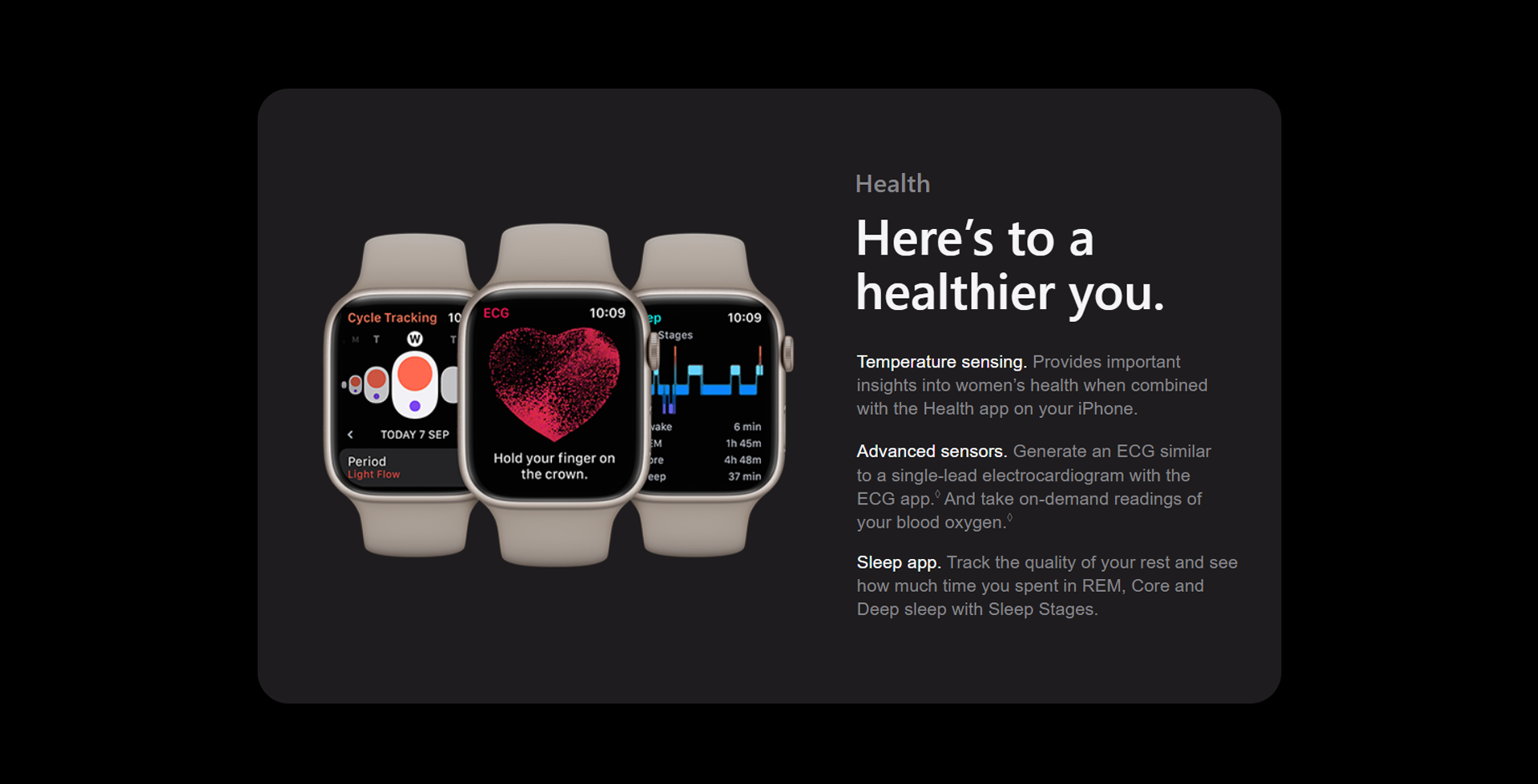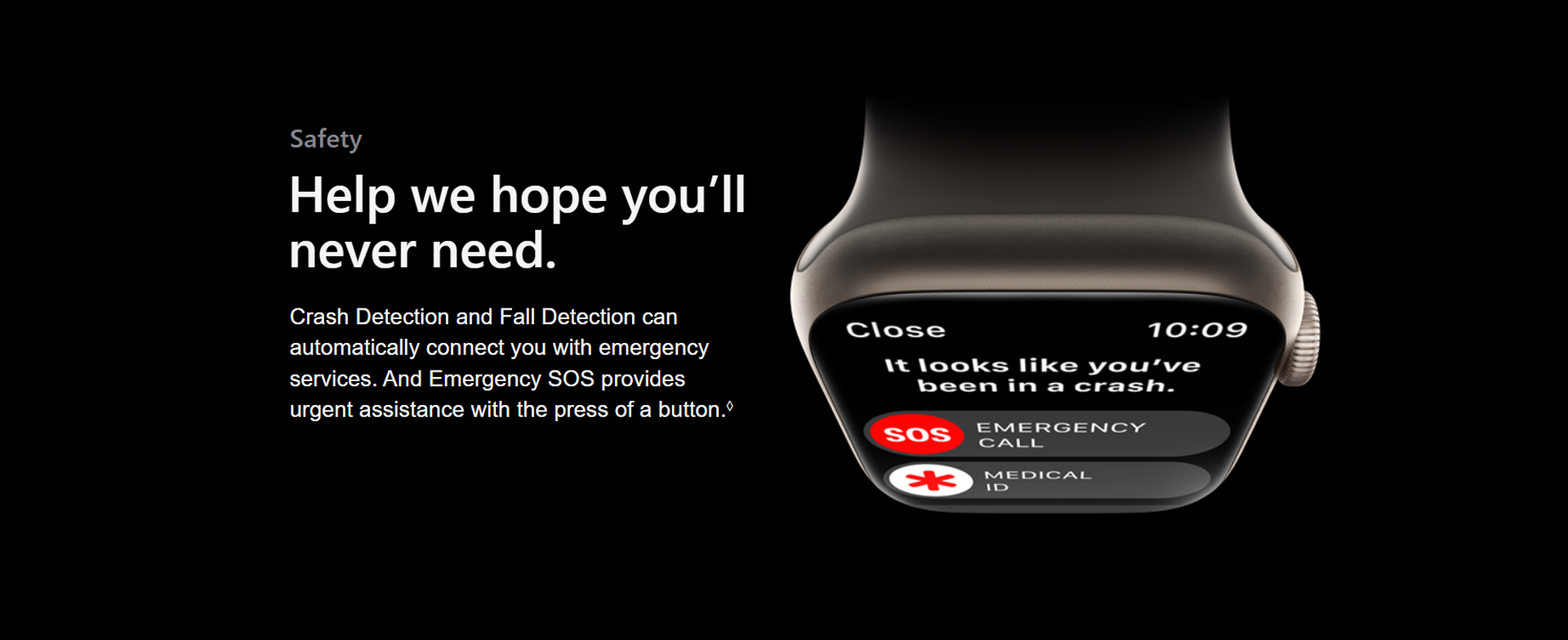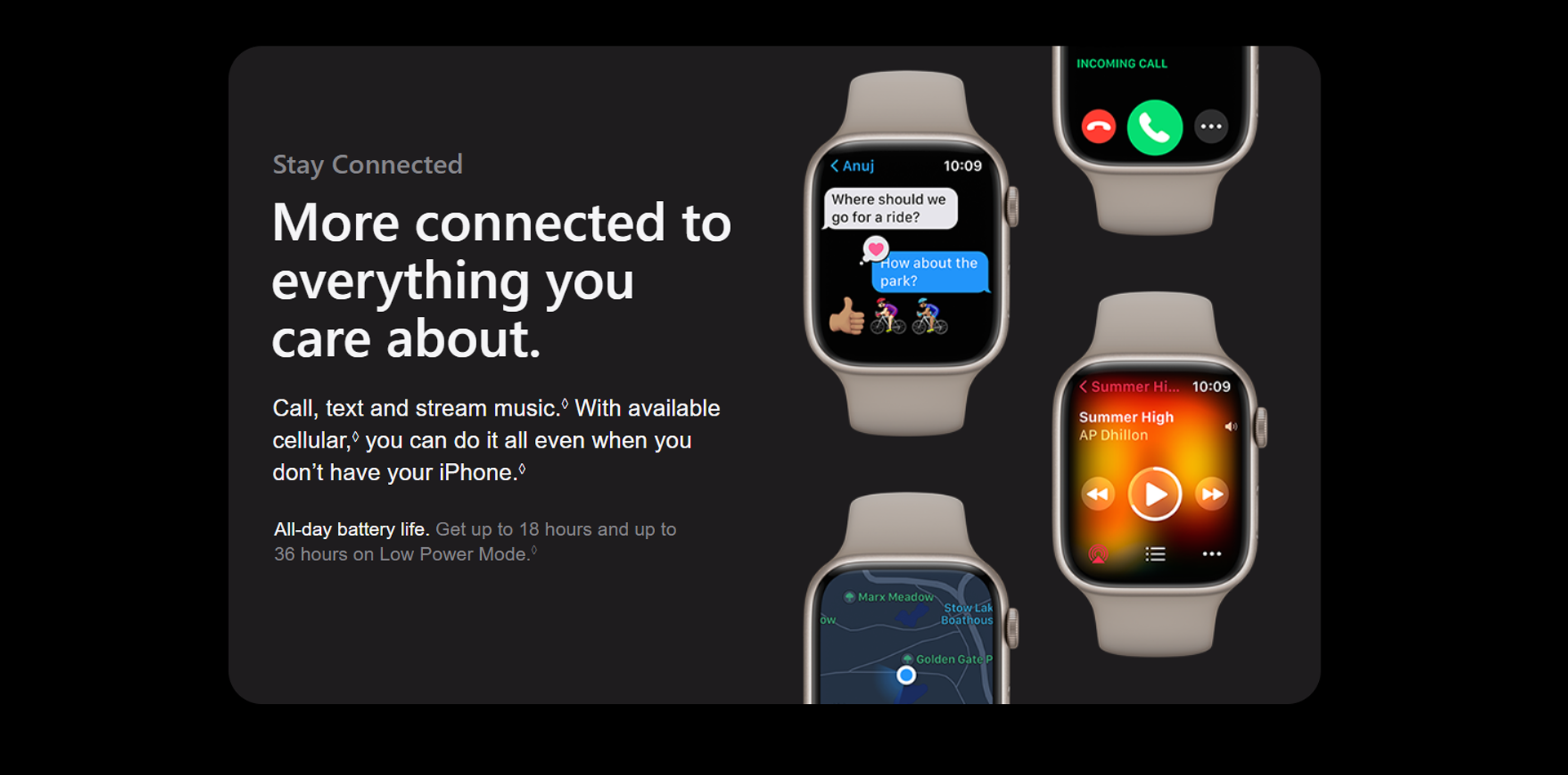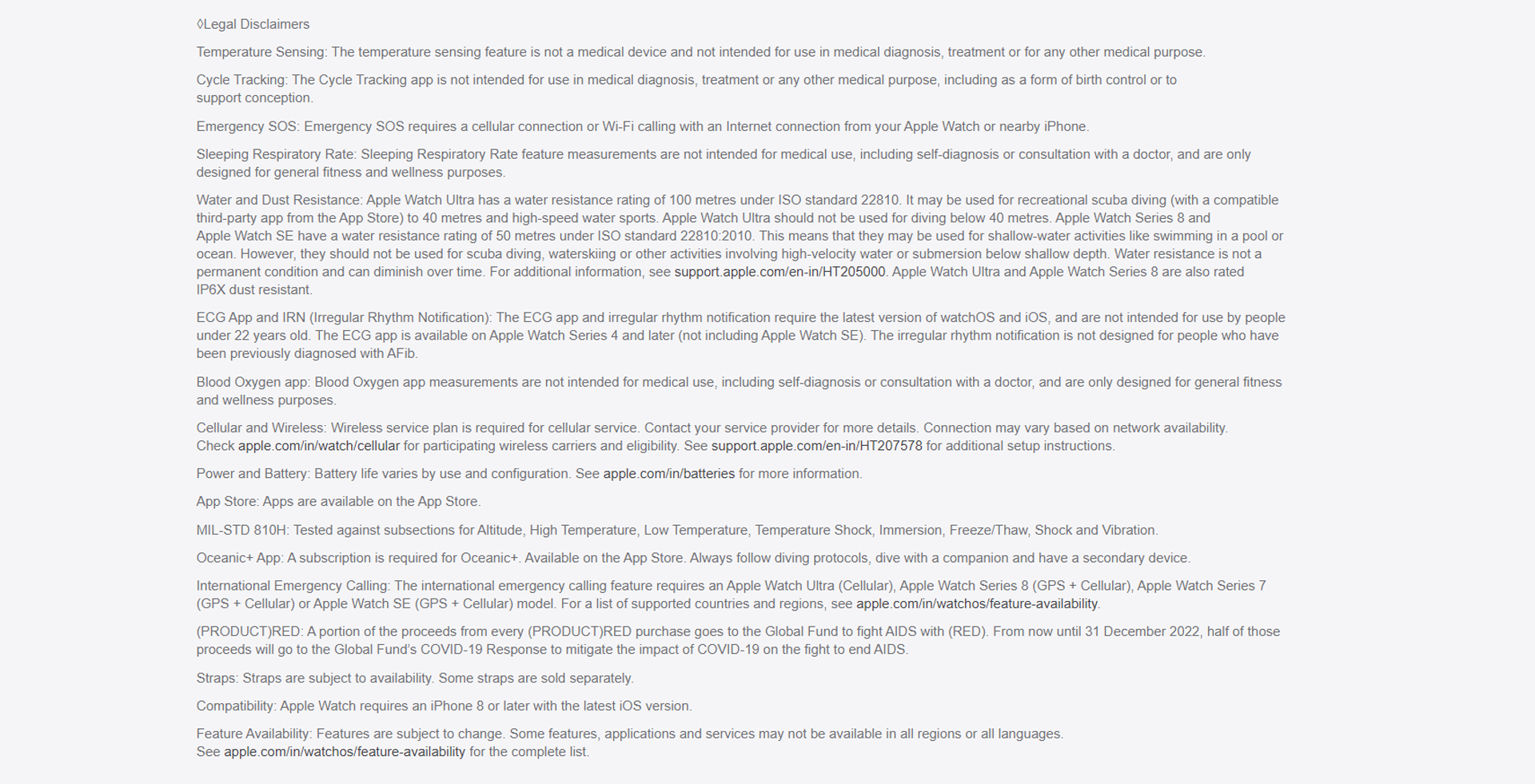 <!—H2 title-->
Apple Watch Series 8, more than just a smartwatch
Apple smartwatches are one of the best available in the market. If you've been waiting for the newest from the brand here you go. The Apple Watch Series 8 has been officially announced at Apple's 'Far Out' event alongside the highly anticipated iPhone 14.
<!—H2 title-->
What are the latest features of Apple Smartwatch Series 8?
This new Series 8 Apple Watch is an easy-to-operate gadget that gives you a big Always-On display with narrow borders, crack resistant, dust resistant, and water resistant. These are some of the significant features to look forward to, for people with an active lifestyle.
With the plethora of new features, this Apple watch will become more popular among women, as this brand-new Apple Watch is equipped with ovulation monitoring, which helps you in tracking your ovulating cycle, and can be helpful for family planning.
The latest Apple Watch 8 comes with a unique feature that tracks your sleep cycle and gives you a deeper insight into your health, which makes it innovative and distinct. So, now lay down and relax, let your watch monitor your sleep pattern as this will track your sleep stages with in-built sensor to better under and help you follow a proper sleep cycle.
One of the most interesting features of the Apple Watch Series 8 is that it is packed with crash detection which detects if you are in a severe car crash and helps in notifying your emergency contacts. Apart from the wide range of features mentioned above, get ready to explore more available innovative functions on Apple Watch 8.
<!—H2 title-->
Buy Apple Watch Series 8 from Croma
Shop for your favourite Apple Watch 8 at the best price with Croma. You can also get some amazing cashback offers on Apple Watch 8, iPhone 14, and other latest Apple products, both online at Croma.com and offline at our stores.