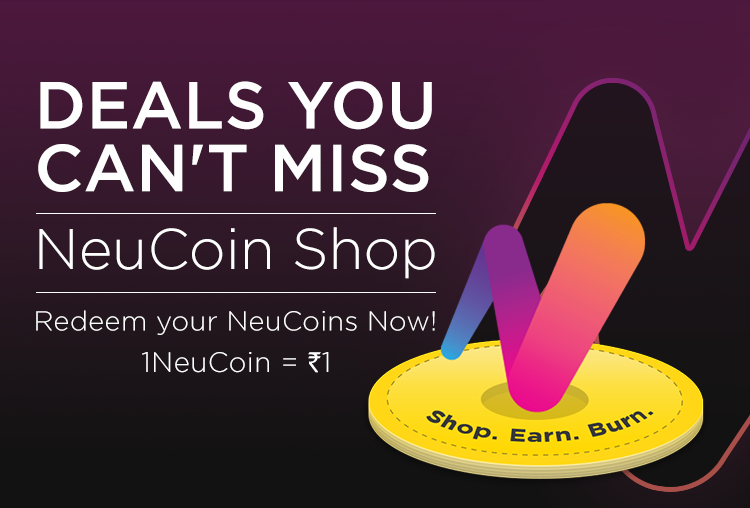 Buy best gadgets under Rs. 2000 from the NeuCoins Shop.
The Tata Neu app by Tata is home to almost everything and anything you'd ever want. Launched in 2022, the Tata Neu app is a place that brings together all of Tata's most trusted brands under one roof to offer customers an extremely personalised shopping experience. The app comes with an interesting twist in the form of digital Neu Coins, something that customers will thoroughly enjoy.
For all Tata Neu users that have shopped and earned coins against their purchase on the app, can now redeem them at Croma's dedicated NeuCoins Shop without spending a single penny. Your NeuCoins are the coolest 'Neu' currency that lets you buy whatever you want. From headphones, wireless chargers, and power banks to a variety of accessories - shop without worries on Croma.com and avail of benefits, rewards, and offers with NeuCoins. Spend your NeuCoins anywhere on your choicest gadgets but do remember that 1 NeuCoin is equal to Re. 1.
Earn NeuCoins on the Tata Neu app and Redeem at Croma.com.

In order to earn NeuCoins, you must download the Tata Neu app on your smartphone and log in by adding your details. Each time you make a purchase anything on the app across Tata brands, you earn NeuCoins. For every Rs. 300, you earn 1 NeuCoin. Which in turn can be redeemed on partner brand sites. The NeuCoins Shop on Croma.com is one such place where you can fulfill all your electronic needs. Also, avail of Croma's extended warranty services and other beneficial after-sale services to keep your favourite gadgets up and running.

;