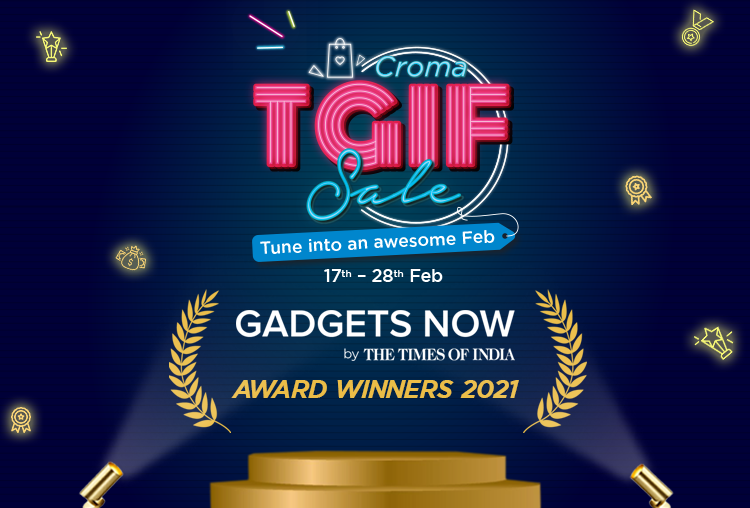 Gadgets Now - Award Winners 2021
With the year kicking off, several launches have fallen in line to set the tone for 2022. But honoring the best is always at the top of our list! To celebrate the best, Gadgets Now announced a list of gadgets and personal technology devices that touch our lives and reshape businesses. If you had a chance to purchase your dream gadget this year from Croma, we have curated a hall-of-fame for you to glance back at:
The category of Jury's Choice Award witnessed Apple taking the spotlight. The iPhone 13 was awarded the Best Smartphone, and the Apple Watch was deemed the Best Smartwatch. Apple also made its mark with the Air pods titled as the Best Audio Device and the iPad Mini as the Best Tablet. For the Jury's Choice Award, Samsung dominated the list with its Samsung Galaxy Z Flip 3. Entertainment did not take a backseat this year, with Samsung's The Frame Series 55" UHD 4K Flat Panel Smart TV taking the spotlight at the Gadgets Now People's Choice Award. The Best Audio Device was awarded to Jabra, and MacBook Pro 14 was deemed as the Best Laptop for the year.
If you have any of these gadgets on your Wishlist, make 2022 your year and treat yourself to them by purchasing them from Croma.