Terms & Conditions
Offer Validity: 5th Jan to 31st Jan 2021
Under EMI payment mode, the customer has to select his issuing bank, and the respective No Cost EMI/ EMI with Interest rates will be displayed.
This should be the only product in your cart to avail the offer.
You should check the details tab before selecting the EMI plan to complete his purchase.
Some banks may charge additional fees for EMI conversion, please check with your issuing bank for the charges.
No two offers can be clubbed together
No cost/Low-cost EMI & cashback offers are valid on 3 & 6 Months on Credit cards EMI transactions only
The offer is valid on selected models only. Offer may differ from one product to another
The cashback scheme is capped at minimum & maximum purchase value as per the table above.
Min/max value in mentioned is based on the lowest or highest priced model present in that section of the cashback scheme.
Payment will be transferred within 90 days in the customer's account from the offer end date.
Maximum upto 1 transaction per card per month is allowed for EMI & only 1 card usage for 1 product.
Any Interest, Service Tax, Government Levies, Processing Fees charged by the issuing bank will be borne by the customer.
Croma may ask for Invoice copies/supporting documents for Verification of transaction. Failure to provide the same within seven (07) days may lead to withdrawal of facility & recovery of back amount from the customer

Customer should select the offer on the payment page under "view all offers" and complete his purchase through EMI mode of payment to avail the benefit.
EMI Scheme
Models: All models except A1k 2GB, A5S 2GB, A11K 2GB, A12 3G Series & A15 2GB Series
3 Months & 6 Months: Zero
9 Months & 12 Months: 4% to be borne by brand & rest by customer
How to Avail the offer?
STEP 1:
On the Payment page, No Cost EMI option tab will be visible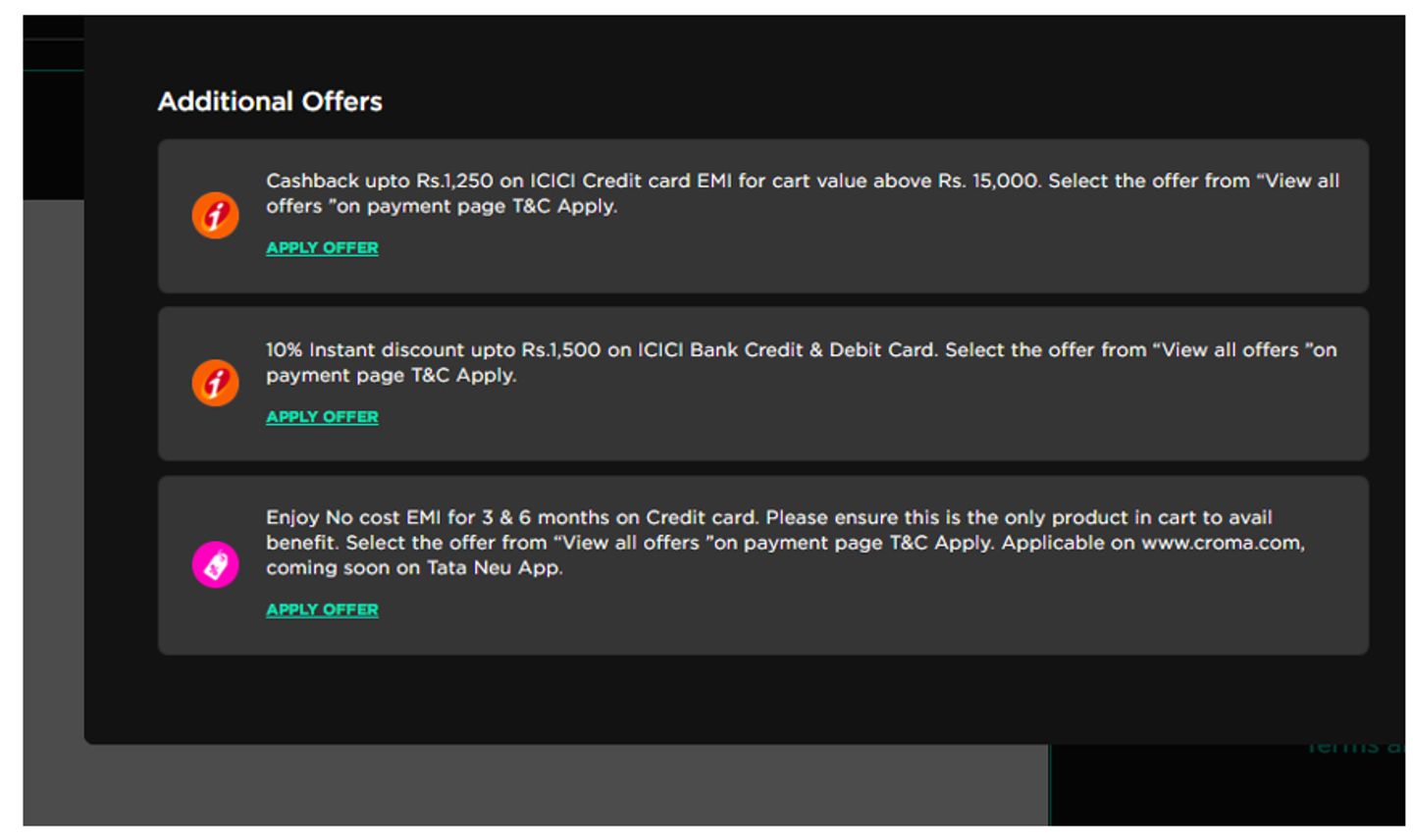 STEP 2:
Select Credit Card EMI and under that No Cost EMI will appear.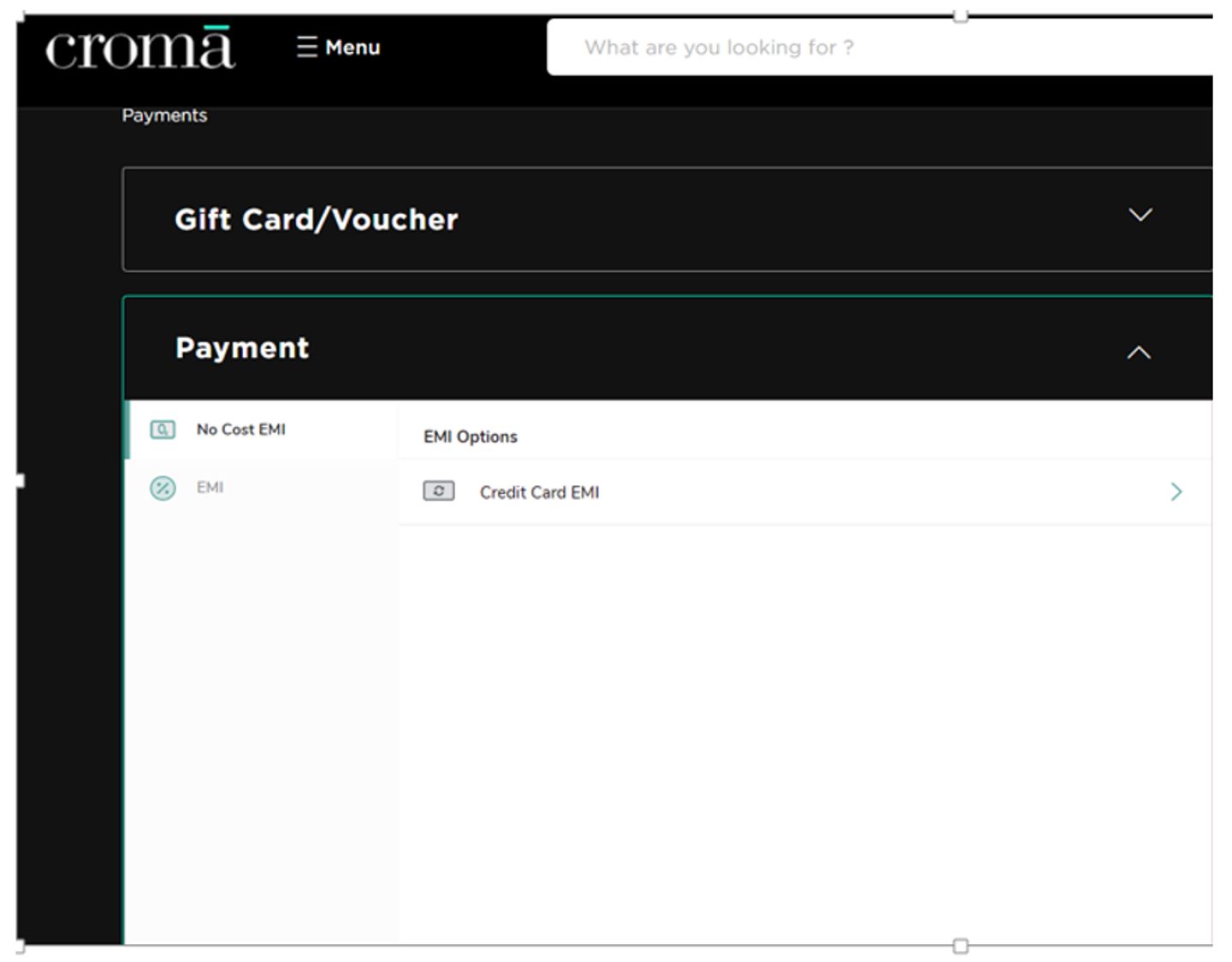 STEP 3:
Select Bank and check Details for interest discount off.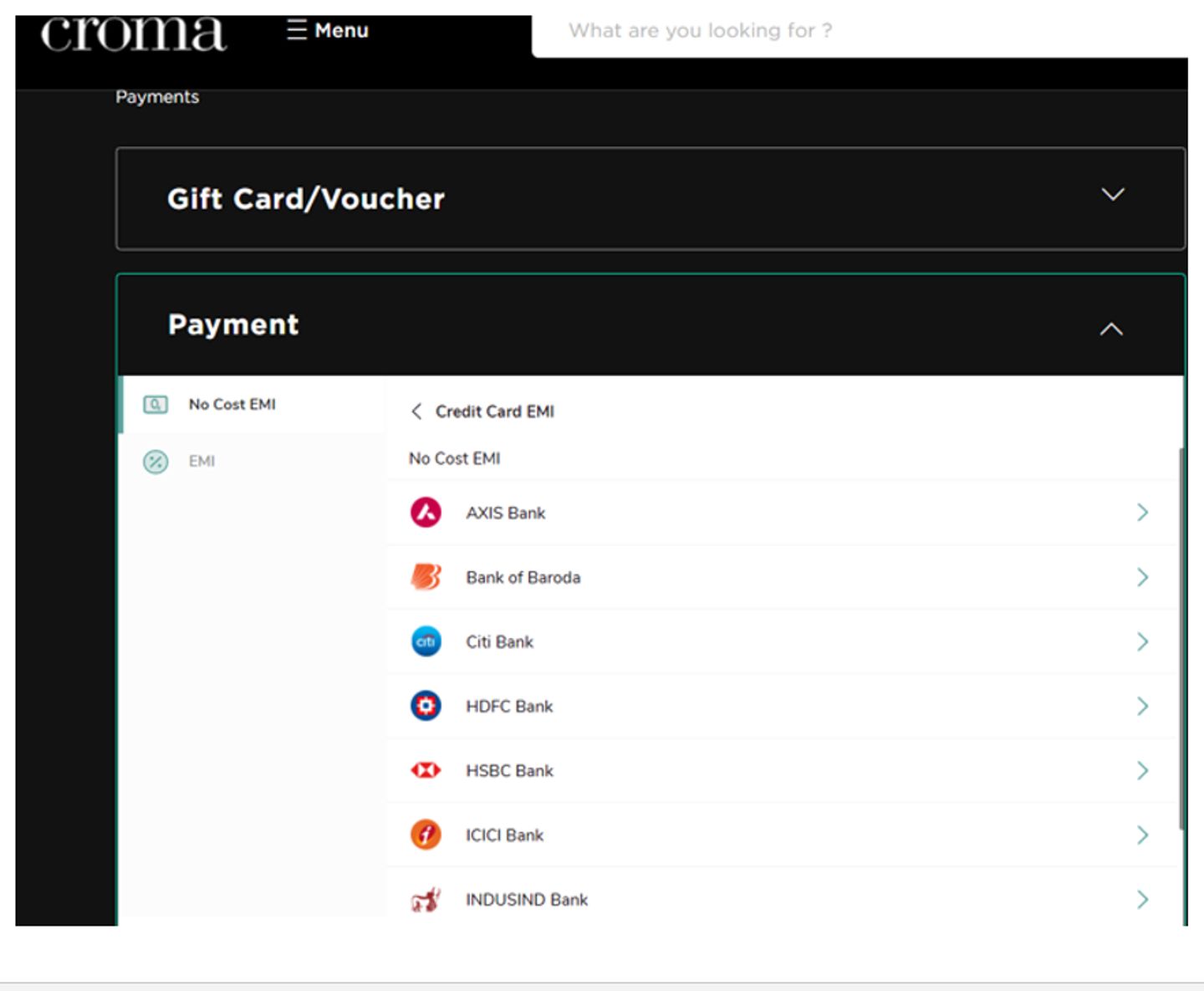 STEP 4:
Select tenure and click on proceed to enter your card details and Proceed to pay.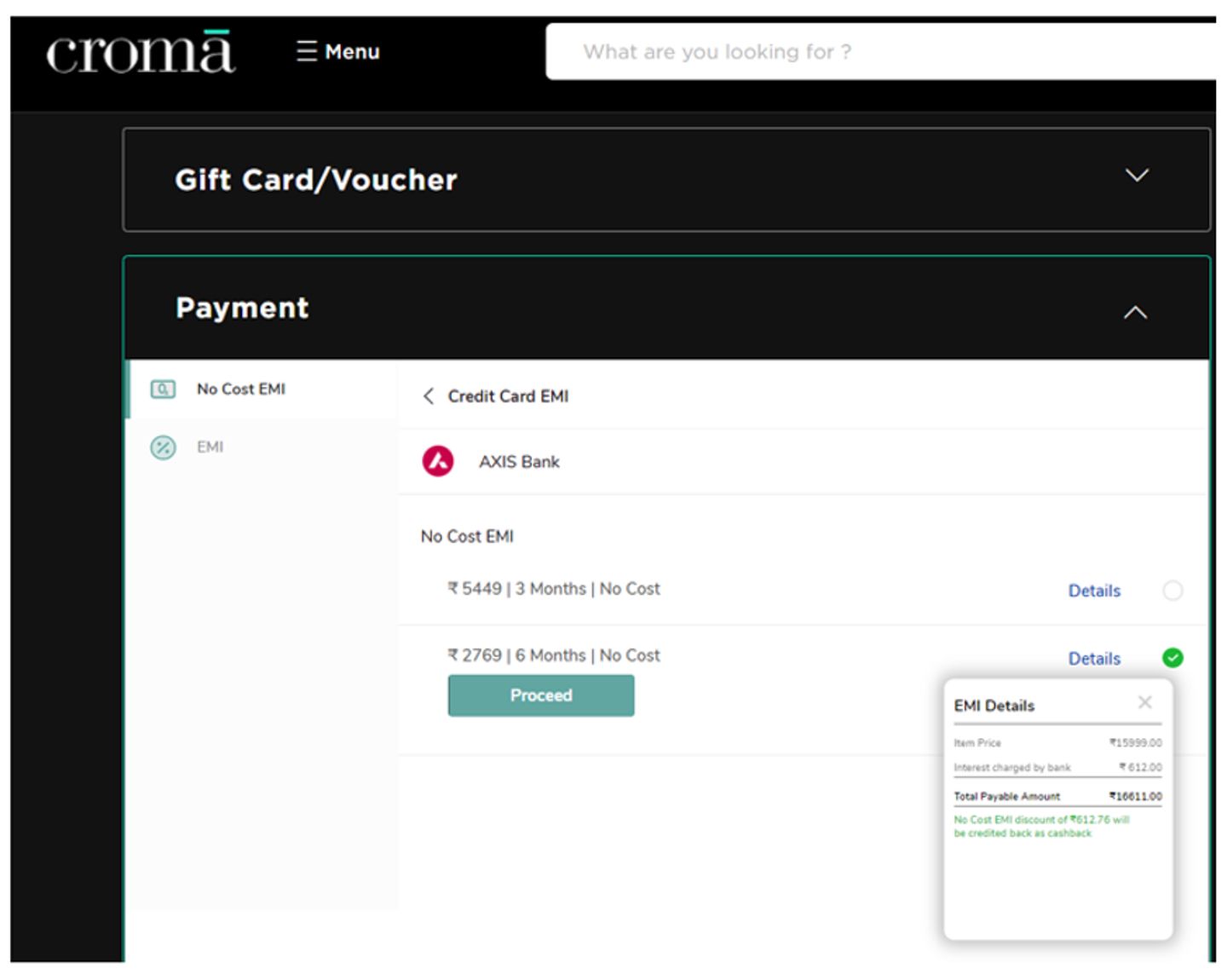 ;