Xiaomi Mobiles February 22 Schemes
Offer Validity: 11th Feb to 28th Feb 2022
Under EMI payment mode, customer has to select his issuing bank and the respective No Cost EMI which, will be displayed
This should be the only product in your cart to avail the offer.
Customer should check the Details tab before selecting the EMI plan to complete his purchase.
Some banks may charge additional fees for EMI conversion, please check with your issuing bank for the charges.
Issuing Bank ICICI - AMEX co-branded card is not applicable for any brand EMI offer.
Customers will be eligible to get the No cost EMI options and Cashback (Kotak Bank CC EMI ONLY)for mentioned tenure as per below table.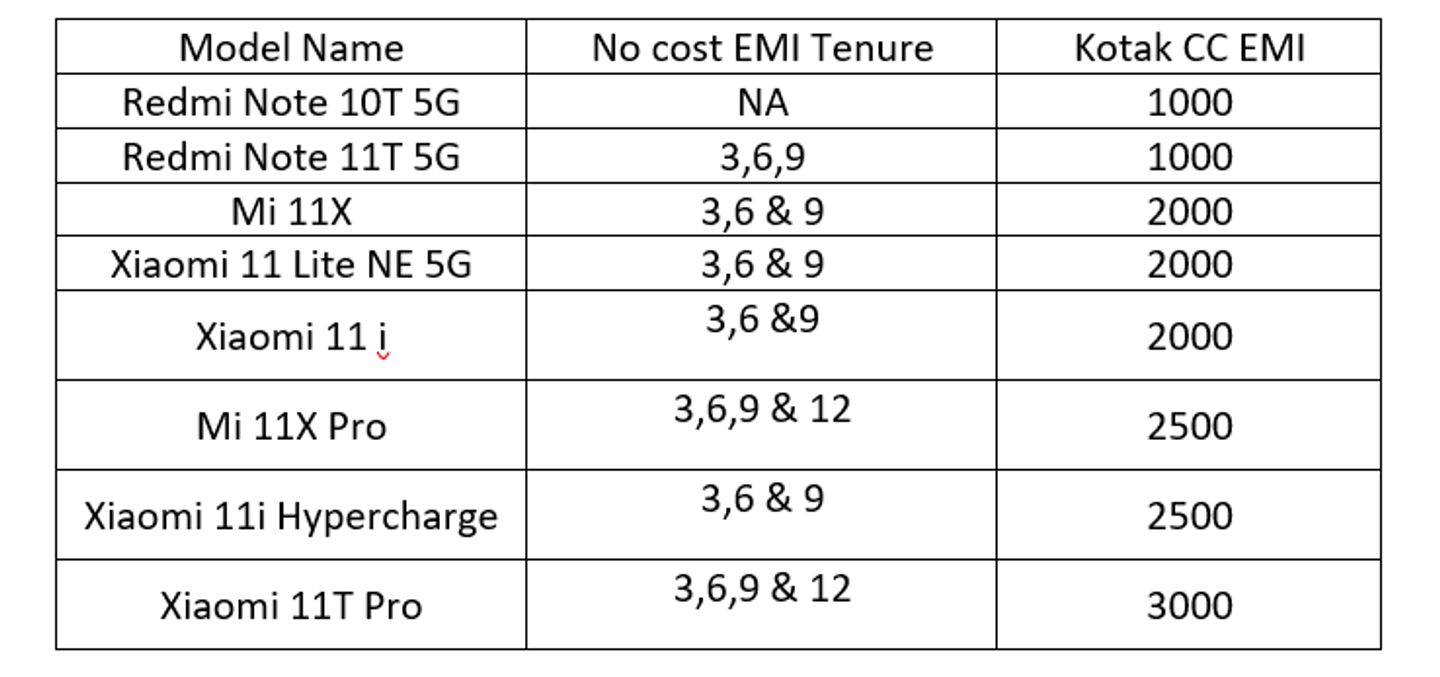 Products Covered: Selected Xiaomi Redmi smartphones only
Only ONE transaction per card is allowed for the EMI/cashback during the offer period
Any Interest, Service Tax, Govt Levies, Processing Fees charged by the issuing Bank will be borne by the Customer
Croma may ask for Invoice copies/supporting document for Verification of transaction. Failure to provide the same within seven (07) days may lead to withdrawal of facility & recovery of back amount from the Customer.
No two offers can be clubbed together
Customer should select the offer on the payment page under "view all offers" and complete his purchase through EMI mode of payment to avail the benefit.
;