What is reverse osmosis in water purifiers?
A peak into the workings of a water purifier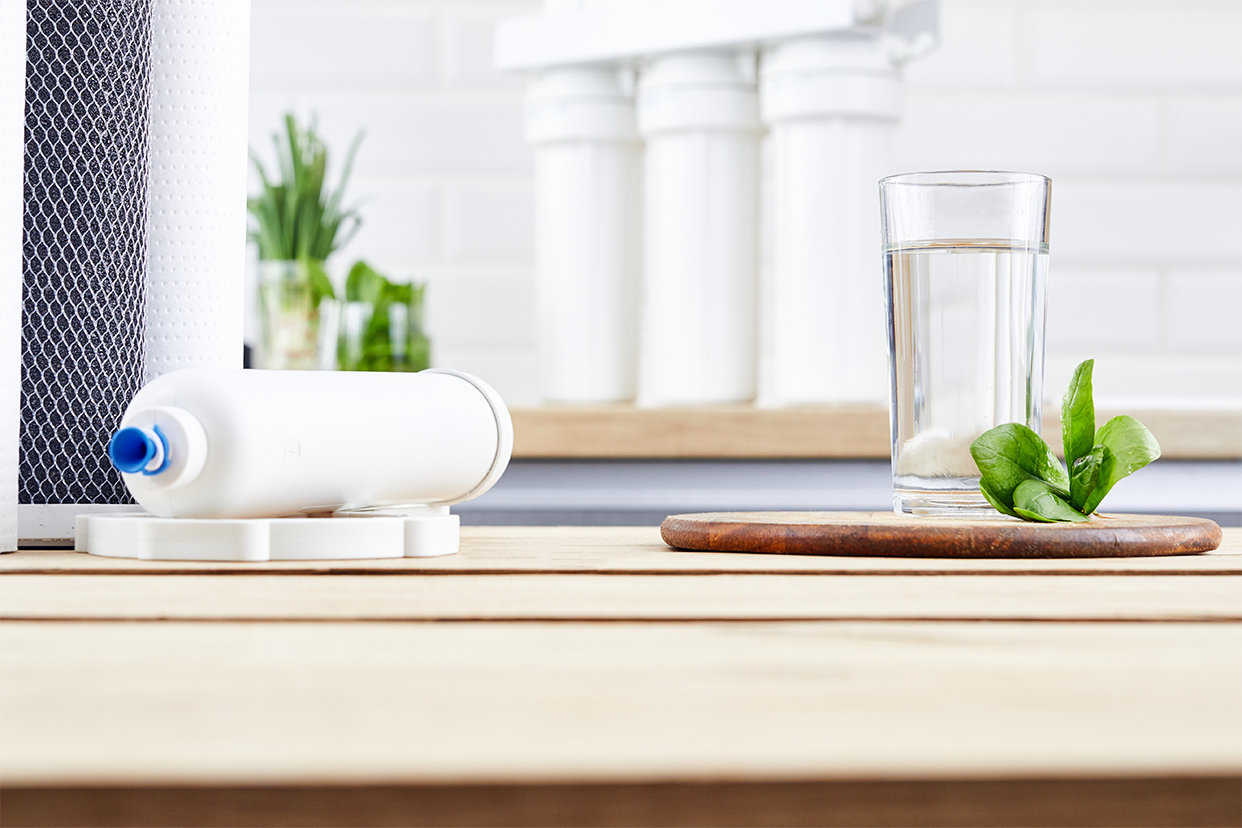 In today's times, a water purifier is more of a necessity than a luxury. While shopping for a water purifier , you'll no doubt come across several tech jargons like Reverse Osmosis, Nanofiltration, Ultrafiltration, and more. Of these, an RO water purifier is among the most used products out there. So, what is reverse osmosis, and what does it do in a water purifier? Let's find out.
<!—H2 title-->
What is reverse osmosis work in a water purifier?
In RO, water goes through four filters – a sediment filter, a carbon filter, a semipermeable RO membrane, and a polishing filter. As the name suggests, the sediment filter removes dirt particles, sediment, and silt. The carbon filter gets rid of chlorine and other impurities that can harm RO's membrane.
Then comes the semipermeable membrane that has a pore diameter of 0.0001 micron. This membrane gets rid of remaining impurities like bacteria, and heavy metals. All that remains is sweet fresh water. Lastly, the polish filter eradicates any bad odour and provides quality water. RO pushes water through the above filters at high pressure, forcing out dirt, microorganisms, and dissolved solids. This process is helpful in lowering TDS value of hard water.
<!—H2 title-->
7 benefits of RO water purifiers
Filtration: Among all water purifiers, the RO system has the smallest membrane size. This semi-permeable membrane only allows clean water to go through, leaving behind dirt, dissolved solids, and bacteria.
Treats hard water: In areas with water scarcity, people turn to groundwater for drinking. This source of water has a high TDS value, which essentially tells us the concentration of dissolved solids like calcium, potassium, and chlorides in the water. RO's minute membrane doesn't let the solids pass through, and basically demineralises the water. All you get with RO is clean and soft water.
Good for your health: An RO water purifier ideal for households. It removes the harmful dissolved solids like arsenic, lead, and fluorides that can potentially lead to diseases.
Easy usage: RO Water Purifiers work on electricity. They are fully automated. With a tap of your finger, you'll get fresh water in your hand. You don't need to worry about complex settings.
Last long: For many users, RO Purifiers have lasted for over 10 years. They comprise of non-movable and durable parts, which don't get damaged easily and their maintenance is easy.
RO + UV: You can get a RO water purifier equipped with a UV chamber. Using its Ultraviolet rays, the UV chamber will kill most harmful bacteria. You can sip your water without a worry then.
RO + UF: Ultra-filtration purifiers fail in removing dissolved solids. They don't work well with high TDS. Hence, you can use RO and UF water systems together. With RO + UF, you get clean and soft water.
Along with many advantages, RO has a few drawbacks like wastage of water. Although, you can use this water for washing clothes, rinsing dishes, and in the bathroom.
Disclaimer: This post as well as the layout and design on this website are protected under Indian intellectual property laws, including the Copyright Act, 1957 and the Trade Marks Act, 1999 and is the property of Infiniti Retail Limited (Croma). Using, copying (in full or in part), adapting or altering this post or any other material from Croma's website is expressly prohibited without prior written permission from Croma. For permission to use the content on the Croma's website, please connect on contactunboxed@croma.com