What is the difference between over-ear and on-ear headphones?
They might look the same, but they aren't!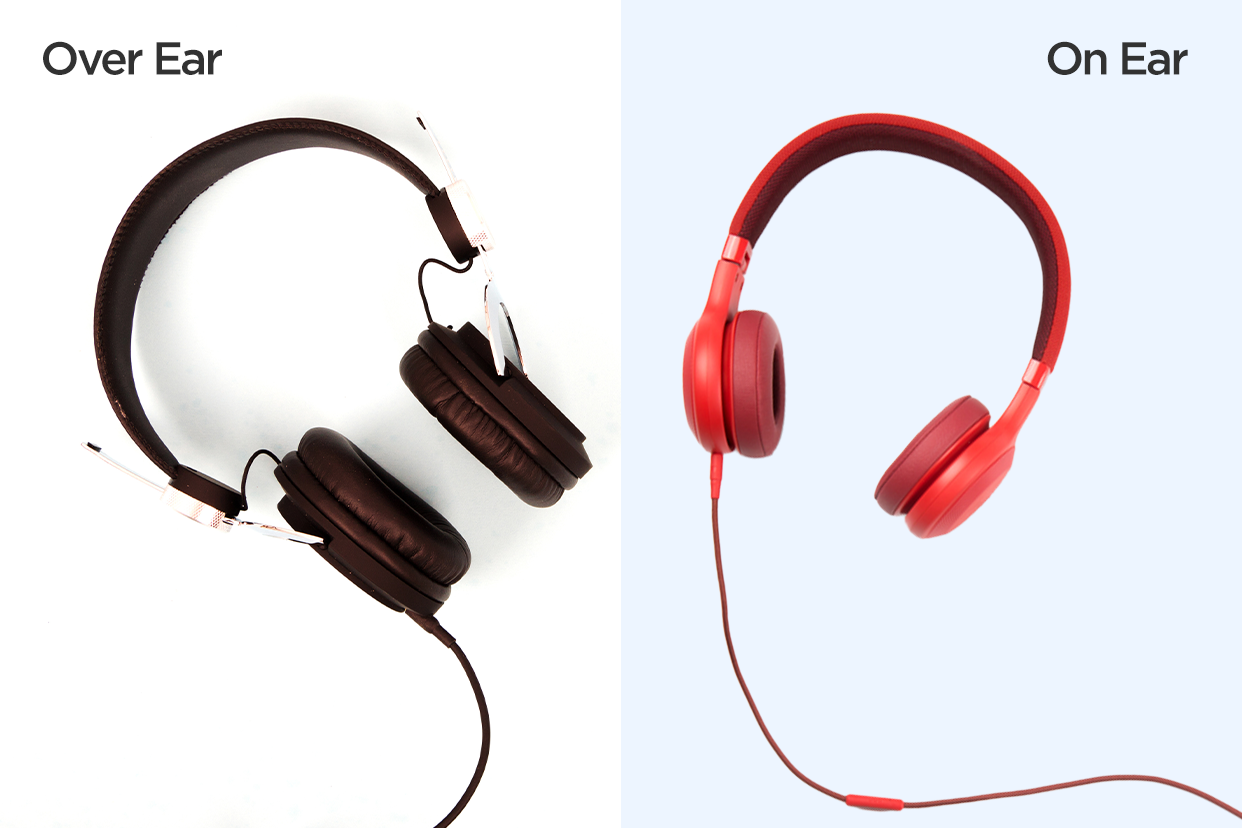 When it comes to earphones, you'll find them in multiple design and form factors. But headphones generally look similar. Some might even say that they are the same, but that is not the case. Take for instance the over-ear and on-ear headphones. They look pretty similar, and the difference is pretty slim as well. You might even confuse one for the other if you aren't looking for it. But there are some key differences, so read on to know more about them.
<!—H2 title-->
What is an over-ear headphone?
An over-ear headphone is a type of headphone that typically has a thicker headband and large ear cups which more or less covers your entire ear inside the earpads. The ear pads are bigger than your ears themselves so that they can cover your ears effectively.
<!—H2 title-->
What is an on-ear headphone?
On-ear headphones are a type of headphones that have smaller cups that sit on your ear. The ear pads are somewhat the size of your ears or smaller and don't fully cover your ears.
<!—H2 title-->
Differences between over-ear and on-ear headphones
1. Design: Over-ear headphones have bigger ear cups than on-ear headphones which makes them bigger as well as heftier.
2. Passive noise cancellation: Since over-ears cover your entire ear, they provide far better PNC than on-ear headphones. This is the biggest difference between the two due to their inherent designs.
3. Sound leakage: On-ear headphones don't really cover your entire ear and thus they tend to leak some sound in comparison to over-ear headphones.
4. Portability: On-ear headphones tend to be more compact and lightweight. They are easier to carry around than over-ear which are inherently bigger in size.
<!—H2 title-->
Conclusion
The difference boils down to the ear cup sizes. Due to this one tends to be comparatively light and compact than the other. Apart from this, there aren't generally many real-life differences that can impact your user experience. You should get whichever feels more comfortable to wear.
Disclaimer: This post as well as the layout and design on this website are protected under Indian intellectual property laws, including the Copyright Act, 1957 and the Trade Marks Act, 1999 and is the property of Infiniti Retail Limited (Croma). Using, copying (in full or in part), adapting or altering this post or any other material from Croma's website is expressly prohibited without prior written permission from Croma. For permission to use the content on the Croma's website, please connect on contactunboxed@croma.com