Must-have washing machine accessories to make laundry-day easier
Does the word laundry make you shudder too? Well, not anymore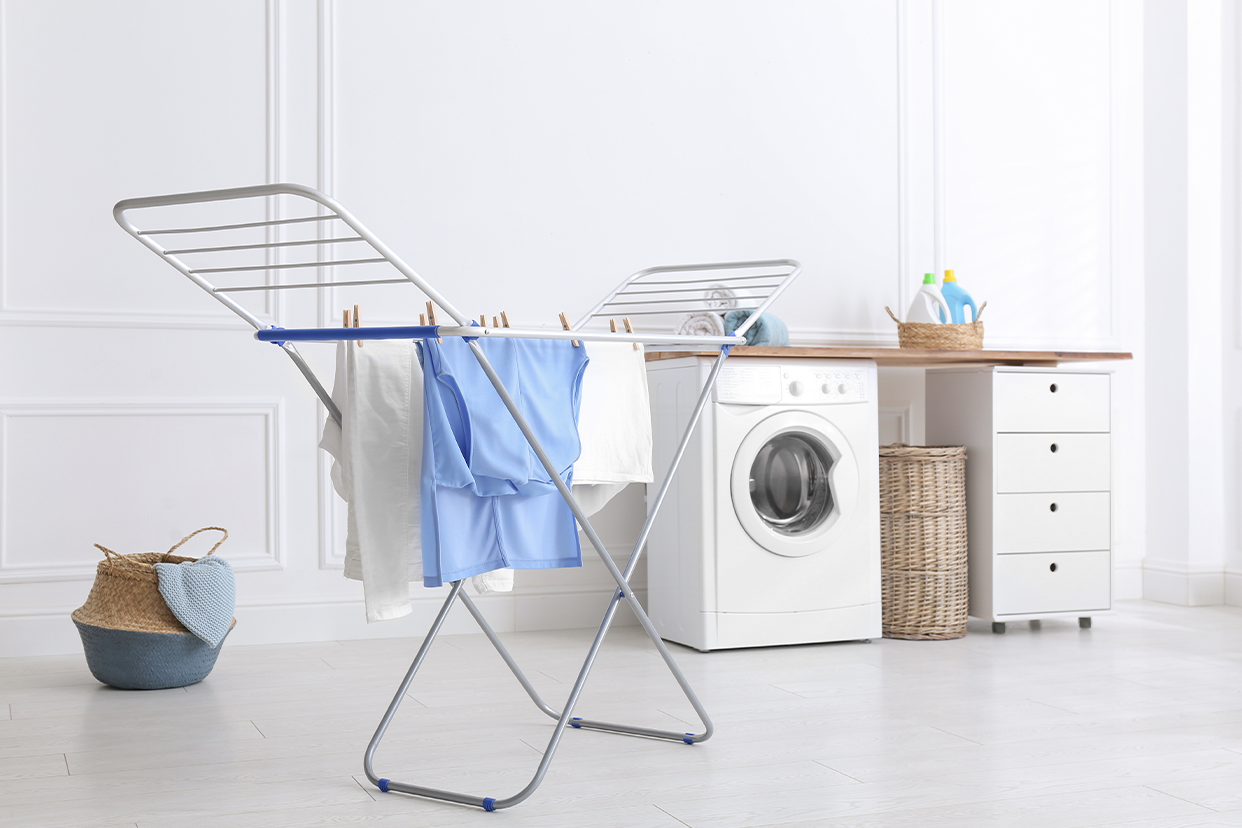 Washing machines are the saving grace which make laundry, arguably one of our least favourite chores, a breeze. This makes them an appliance that we just can't live without. While the washing machine looks like a standalone device that can function well without accessories, that's not the case. There are accessories worth considering that are specifically designed to enhance the performance of washing machines and extend their lifespan. Here are must have washing machine accessories .
Stand or trolley: A stand or a trolley raises the washing machine off the ground, thereby making it easier to load. Moreover, the wheels of the trolley make it easier to move it to a different location, or even to clean under or behind it.
Measuring cup: A measuring cup is an accessory to measure the correct amount of detergent for each load. It ensures that your clothes get just the right amount of detergent and prevent excessive use which might cause overflow and gradual residue build-up.
Pads: Pads are highly underrated, but extremely useful, accessories that provide a cushioned surface for the machine to sit on and can help reduce vibration and noise as well. Furthermore, they also help prevent damage to your floor and walls due to vibrations from the washing machine.
Cover: It is necessary that one doesn't let dust, dirt, or other debris settle on your washing machine or inside the washing chamber. A washing machine cover helps with exactly that. It also helps prevent scratches and other damages that can occur from regular use and abuse.
Smart plug: In a day and age when every gadget is turning smart and is able to perform a variety of new tasks like never before, can washing machines be left behind? You can now get a smart plug and use it to remotely operate your washing machine through a smartphone.
Hose extension kit: A hose extension kit will allow you to extend the length of the machine's drain hose. This can be helpful if your washing machine is located far from the drain or if you need to route the hose around obstacles.
Hard water protection: Though not necessary for everyone, if tap water in your locality is hard water, then it can cause damage to the colours and fabric of your clothes over time, with continous washing. To prevent this, you can get a small hard water filter that attaches to the water inlet of your washing machine and ensures that your clothes are cleaned properly and gently.
Disclaimer: This post as well as the layout and design on this website are protected under Indian intellectual property laws, including the Copyright Act, 1957 and the Trade Marks Act, 1999 and is the property of Infiniti Retail Limited (Croma). Using, copying (in full or in part), adapting or altering this post or any other material from Croma's website is expressly prohibited without prior written permission from Croma. For permission to use the content on the Croma's website, please connect on contactunboxed@croma.com