Apple iPads vs Android tablets: Which one is for you?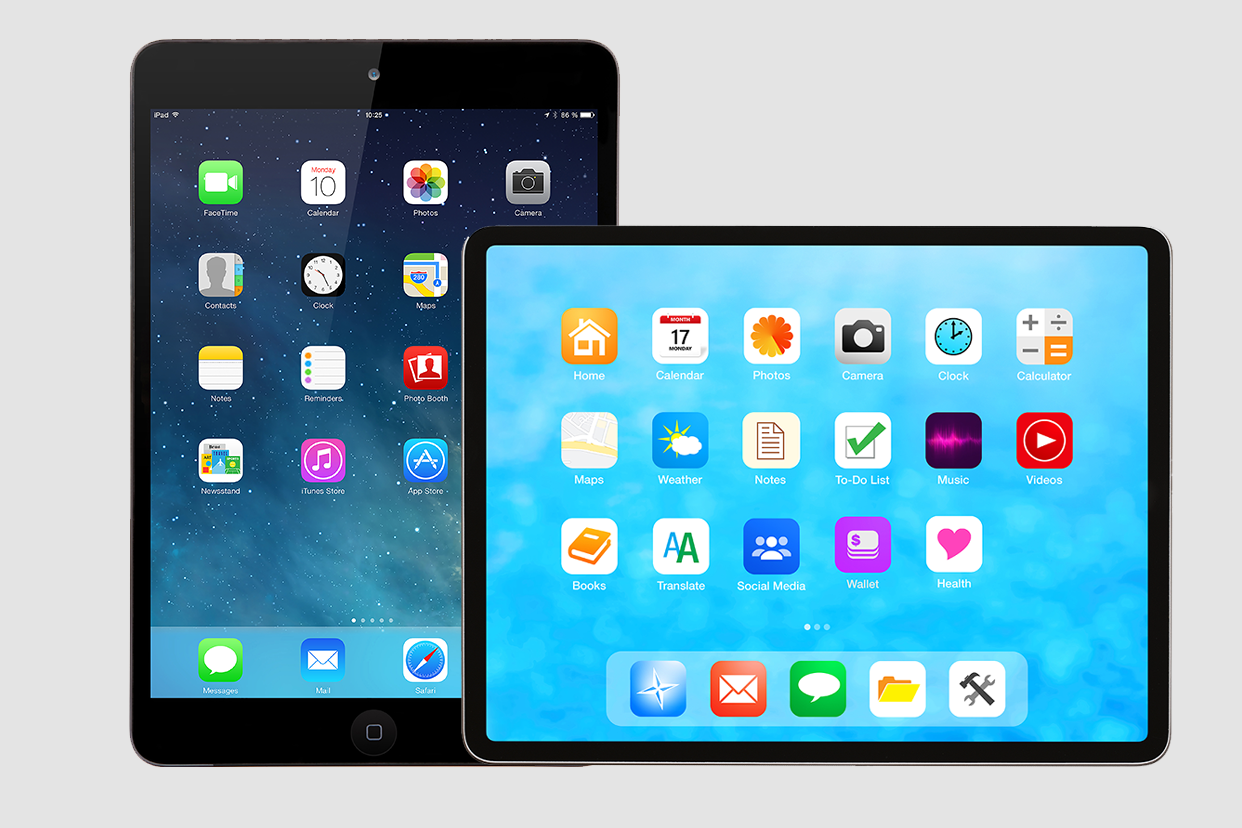 Some consider tablets to be the awkward middle child, stuck between the older sibling laptops and the younger sibling smartphones. But it certainly has its advantages. But even among regular tablet users, there is a long running debate – which ecosystem to side with? Should you opt for an Apple iPad or one of the Android tablets? We weigh in on this debate to help you decide what's best for you.
<!—H2 title-->
Reasons to buy an Android tablet
1. A tablet for all: The first and foremost reason why you should consider an Android tablet is the budget. Regardless of your budget, there is a tablet available for you.
2. Customisability: Android truly lets you customise your tablet according to your preference and needs. You can personalise your tablet according to taste and workflow.
3. Ease of repair: Another good reason to choose an Android device is the lower repair cost. You don't need to break the bank to get your device repaired if it is ever required.
4. Multitasking: Android also offers true multitasking. You can open multiple things in split windows and a few pop-up windows simultaneously. The ease and flexibility on the Android side are still far ahead of any competition.
<!—H2 title-->
Reasons to buy an iPad
For many, the words iPad and tablets are synonymous. Apple has been dominating this category for quite a while now. Let's look at some of the reasons why.
1. Premium build: iPads are known for their sturdy and solid build. They are not only strong, but also give you a more premium feel.
2. Polished OS: The iPad OS is more stable, and feels more polished and optimised for the larger screens on a tablet.
3. Bigger app library: Due to its immense popularity, developers have built a large app gallery, and most of them run flawlessly on the iPad. There are also plenty of apps that are exclusive to Apple's tablet.
4. Updates: Apple is known for its timely software updates. These are crucial for the longevity of the device as well as security. You will get updates for longer on an iPad.
<!—H2 title-->
Which should you buy?
It is fairly evident that iPads have certain advantages, but Android tablets are not too far behind. If your priority is customisability in an affordable package, then you should consider an Android tab. On the other hand, if the price is not an issue, and reliability and a stable OS are what you are looking for then you should consider buying an iPad.
Disclaimer: This post as well as the layout and design on this website are protected under Indian intellectual property laws, including the Copyright Act, 1957 and the Trade Marks Act, 1999 and is the property of Infiniti Retail Limited (Croma). Using, copying (in full or in part), adapting or altering this post or any other material from Croma's website is expressly prohibited without prior written permission from Croma. For permission to use the content on the Croma's website, please connect on contactunboxed@croma.com