8 benefits of an air purifier
A necessity in this day and age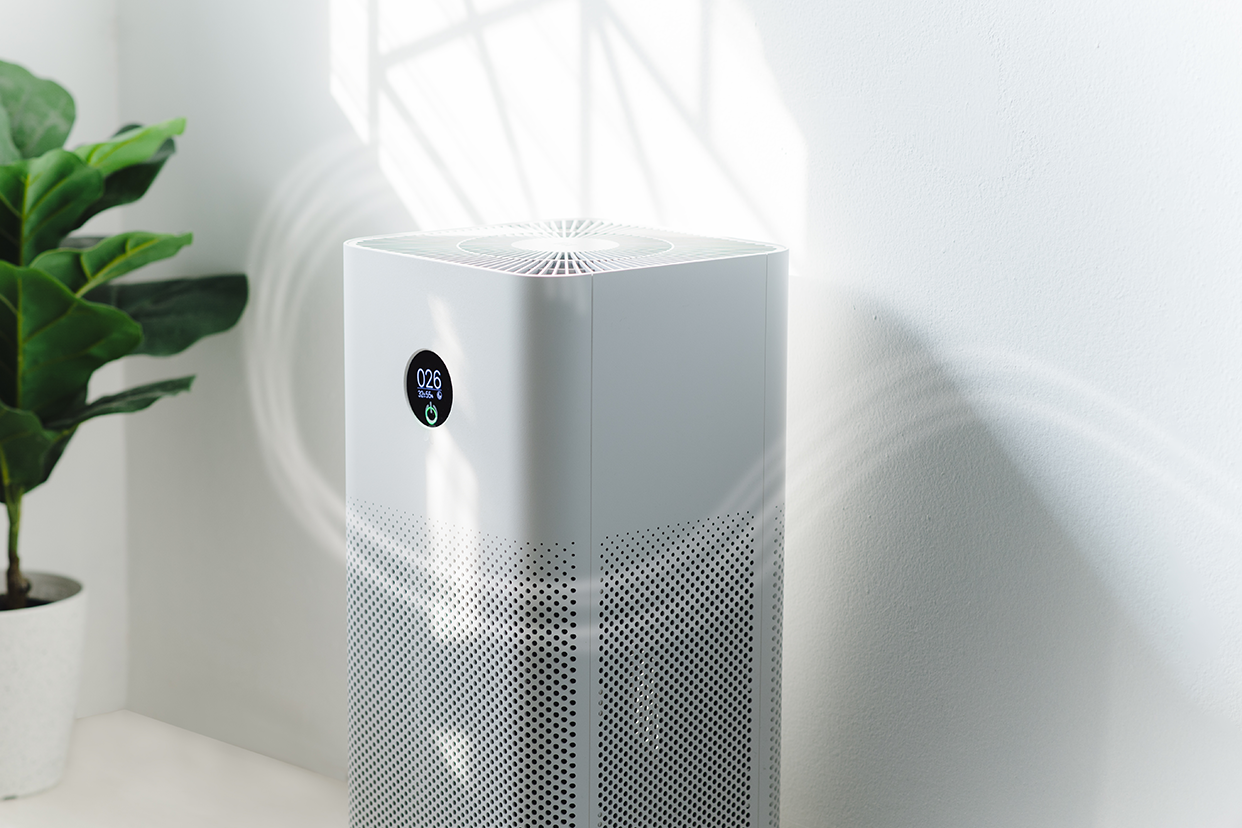 Global warming and environmental degradation are as real as they can get. On top of extreme and erratic weather patterns, more and more people are being exposed to different types of pollution. And air pollution is among the gravest of them.
People are now prone to alarming levels of polluted air. Whether you live in a city or suburbs, whether you are indoors or outdoors, the quality of air has degraded rapidly in the last decade. Thus, an air purifier is longer a luxury, but a necessity at this point. With that in mind, let's talk about the numerous benefits of an air purifier.
<!—H2 title-->
8 benefits of an air purifier
1. Clean air: The primary function is also the biggest benefit of an air purifier. It filters the dust particles present in the air including particulate matter of size 2.5 microns or less, giving you clean air to breathe.
2. Allergen load: Many are allergic to certain pollens and small suspended particulate matter present in the air. An air purifier will remove these allergens from the air, and as a result will improve your sleep quality as well.
3. Harmful chemicals: An air purifier will remove harmful chemical compounds such as VOCs, paints, etc from the air. It will, in turn, provide clean and healthier air for you to breathe.
4. Pet hair: This is specifically for those who have pets in their home. Most pets shed hair that can cause a variety of allergy issues. An air purifier will remove those fine pet dander from the air.
5. Asthma symptoms: Fine dust particles, visible smoke, and pollens can trigger asthma attacks. An air purifier will manage the air quality inside your home and remove these harmful triggers.
6. Airborne disease: An air purifier traps harmful viruses, bacteria, and mold spores. As a result of which, it reduces the risk of airborne diseases.
7. Unpleasant odour: An air purifier continuously cycles the indoor air and removes visible smoke from cooking and other things thus, it removes stale air and gives you fresh air free from unpleasant odour.
8. Mosquito: Many air purifiers come with plenty of other features beyond just cleaning indoor air. One of these is repelling pesky mosquitoes. This is particularly helpful during monsoon season.
Disclaimer: This post as well as the layout and design on this website are protected under Indian intellectual property laws, including the Copyright Act, 1957 and the Trade Marks Act, 1999 and is the property of Infiniti Retail Limited (Croma). Using, copying (in full or in part), adapting or altering this post or any other material from Croma's website is expressly prohibited without prior written permission from Croma. For permission to use the content on the Croma's website, please connect on contactunboxed@croma.com