Does an AC need a stabiliser?
Read on to find a conclusive answer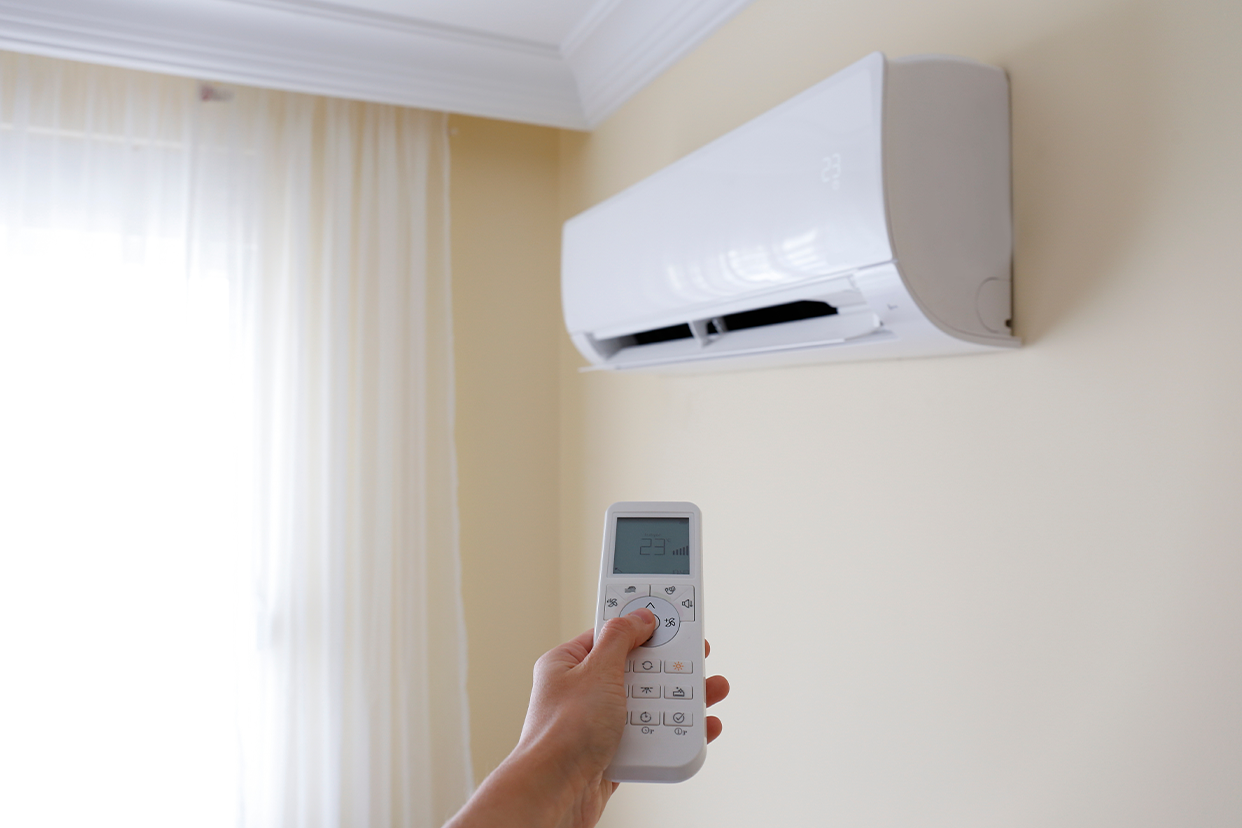 With the excitement of buying something new comes an array of questions as well. Take for instance you're buying a new AC. It's not unusual for people to have questions around what model to buy, what happens after you buy one, and how best to use one. One such question is whether you need a dedicated stabiliser for your AC. Read on as we clear any confusion around this
What is a voltage stabiliser?
It is a device that provides a constant and steady voltage output from the main power supply to a load. The load can be any device such as a TV, fridge, and AC among others. It maintains a constant voltage to prevent any undue power failures which might harm the internal circuitry of the appliances and consequently break them.
Who needs a stabiliser for their AC?
There are a few situations in which buying a dedicated stabiliser along with your AC makes more sense.
1. Irregular power fluctuations: If you reside in an area where voltage fluctuations are frequent, then you need a stabiliser to prevent irreparable damages from regular power failures.
2. No built-in stabiliser: If your AC doesn't come with a built-in stabiliser then you should get a dedicated stabiliser to prevent damages that can occur due to power failures.
Who doesn't need a stabiliser for their AC?
Whether you need a stabiliser stabiliser or not stems from the fact that earlier ACs didn't come with built-in stabilisers. Nowadays, it is easy to come across ACs with built-in stabilisers. Here are four situations wherein you can comfortably skip buying a dedicated stabiliser.
1. Voltage-free operation: There are various AC available on the market that offer a stabilizer-free operation. Essentially, these ACs automatically switche off the power supply if the input voltage is outside the supported range.
2. Little to no fluctuations: If you reside in an area where there are almost no voltage fluctuations and the voltage is fairly steady and constant then you can skip buying a dedicated stabiliser.
3. Particular brands and features: There are plenty of manufacturers in the market who offer models with specific features to tackle this problem of buying a dedicated stabiliser. For instance, Samsung ACs with S-UTR compressors stabilise voltage automatically. Other brands like Voltas, and Daikin also have models which make a dedicated stabiliser redundant.
Disclaimer: This post as well as the layout and design on this website are protected under Indian intellectual property laws, including the Copyright Act, 1957 and the Trade Marks Act, 1999 and is the property of Infiniti Retail Limited (Croma). Using, copying (in full or in part), adapting or altering this post or any other material from Croma's website is expressly prohibited without prior written permission from Croma. For permission to use the content on the Croma's website, please connect on contactunboxed@croma.com