On this day: Apple iPod Shuffle introduced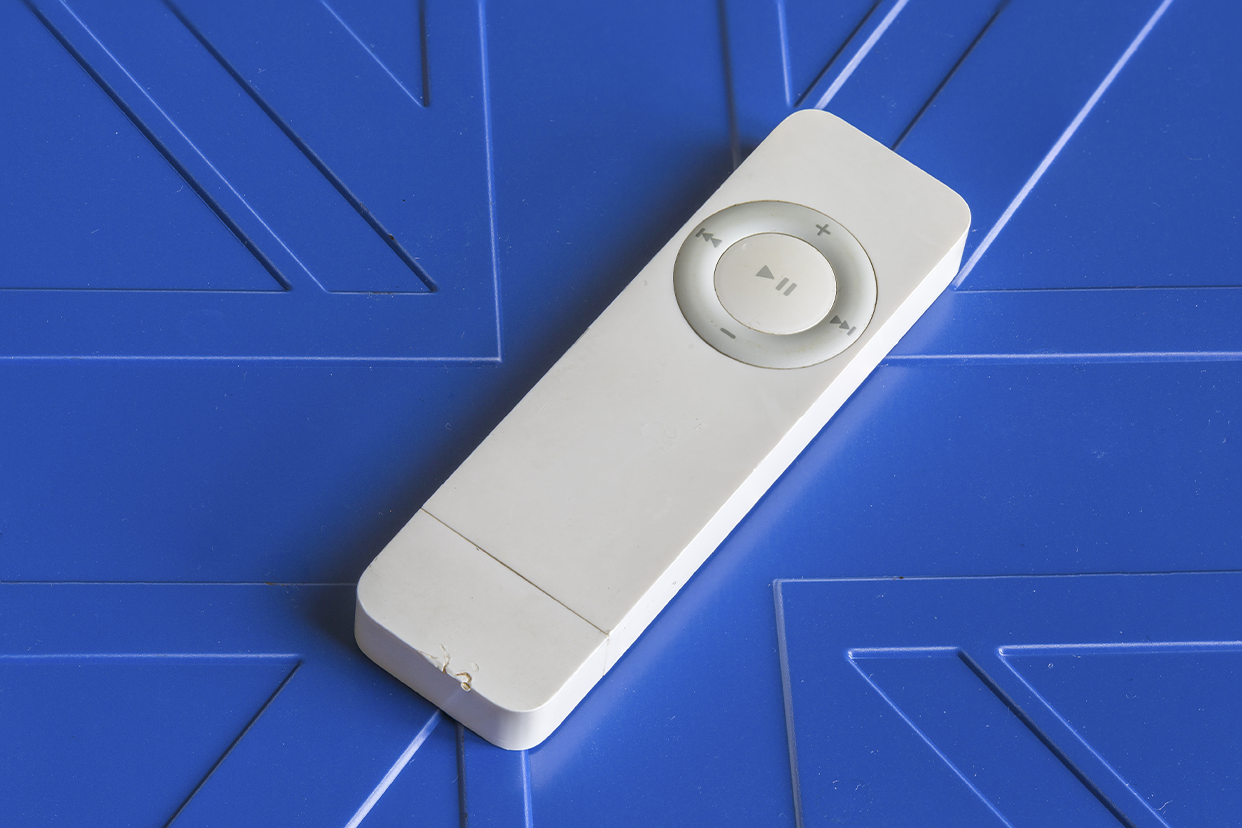 "The iPod shuffle is smaller and lighter than a pack of gum and costs less than $100," announced Steve Jobs when he unveiled the iPod Shuffle on January 11, 2005, in San Francisco, California. It was the most affordable iPod and was available in two models. The 512MB model could store up to 120 songs and was available for $99, while the 1GB model could hold up to 240 tracks for $149. The iPod Shuffle perfectly integrated with iTunes' groundbreaking AutoFill function, which automatically picked songs from a user's music collection to fill up the iPod Shuffle with a single click.
This iPod didn't have a display and it played music in a random order or a set order according to the playlist. It came with the tagline "life is random," because of its shuffle feature. A slider was used to regulate the queue. If there was no green light, then the iPod Shuffle would play music in order, and if there was a green light visible then the music would be shuffled. This iPod was also the first to replace an internal hard drive for a flash memory. Aside from a display, it also lacked a scroll wheel, the ability to organise playlists, and standard iPod capabilities such as games, a contacts list, a calendar, and an alarm.
iTunes added some extra functions to the iPod Shuffle. The "autofill" function, which let users instantly add their favourite songs into the mix, was the most notable. Another useful feature was the option to lower song bit rates to 128 kbit/s AAC. The Shuffle also functioned as a portable USB flash drive, allowing users to store personal data on it and transfer them between computers.
Since the launch of the first-gen model, the Shuffle has been modified multiple times. In September 2006, the gadget was transformed into a little clip-like device. The third-generation Shuffle, which debuted in March 2009, brought microscopic size to absurd proportions. Instead of on-device controls, this variant relied on volume and track buttons on the white earphones. It was also the first iPod to include VoiceOver, which allowed users to hear track titles and other information. However, on July 27 2017, Apple discontinued the production of the iPod Shuffle, and the little music player disappeared from the website and the store.
Disclaimer: This post as well as the layout and design on this website are protected under Indian intellectual property laws, including the Copyright Act, 1957 and the Trade Marks Act, 1999 and is the property of Infiniti Retail Limited (Croma). Using, copying (in full or in part), adapting or altering this post or any other material from Croma's website is expressly prohibited without prior written permission from Croma. For permission to use the content on the Croma's website, please connect on contactunboxed@croma.com