On this day: First electronic computer was unveiled
Here's how the ENIAC came into being on February 14, 1946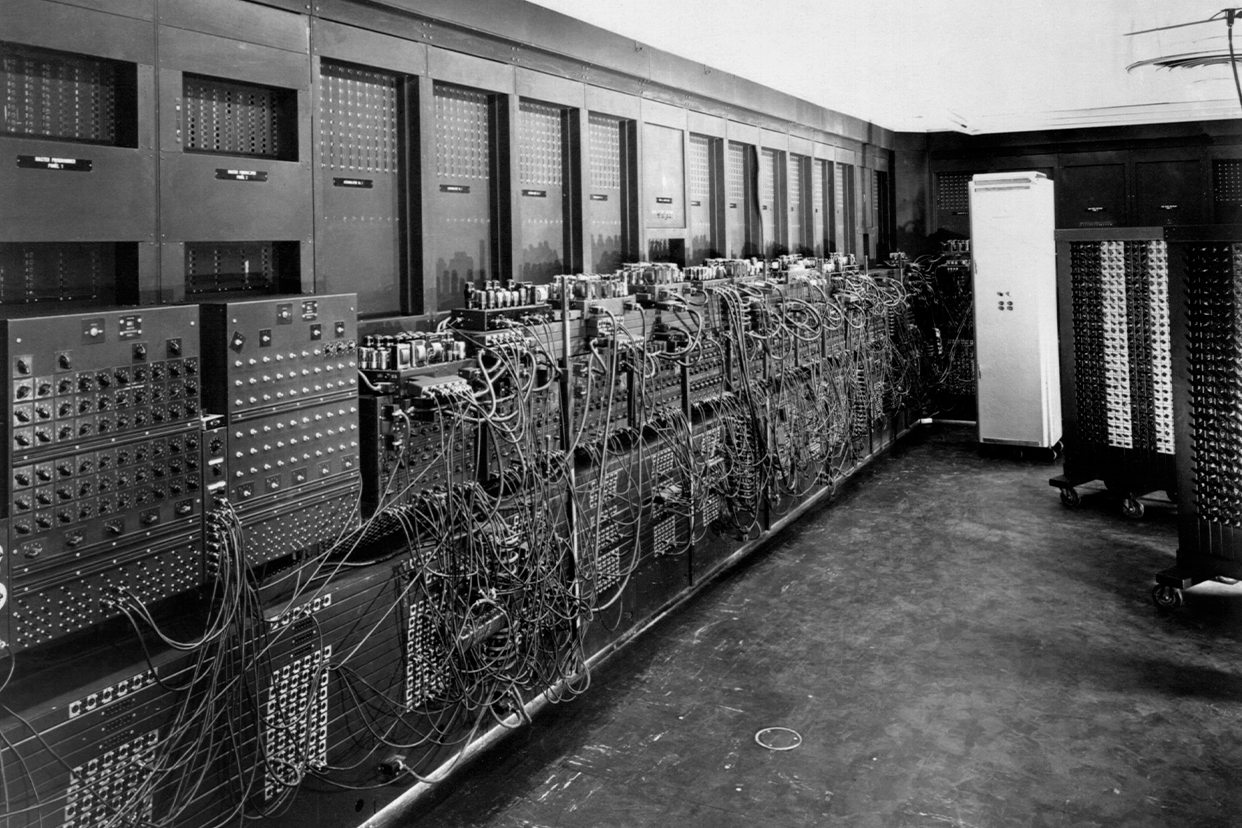 It was on February 14, 1946, that J. Presper Eckert and John Mauchly unveiled the first electronic computer to the world, a by-product of the second world war. It was called an Electronic Numerical Integrator and Computer or ENIAC, and it was faster than any other device at the time. The computer was built at the Moore School of Electrical Engineering, and could solve mathematical problems in less than a second. The construction of ENIAC was critical in igniting a breakthrough in computer science and electrical engineering that remains relevant to this day.
ENIAC was the fastest computing device of its day, capable of 5,000 additions per second, but due to its lack of internal storage, each new set of computations had to be programmed manually. For a decade, until a lightning strike in 1955, ENIAC is said to have performed more computations than all of humankind would have performed up until that time. ENIAC differed from other devices of the era in the sense that, although operating at electronic commands, it could also be designed to address other commands. Even though it took days to reconfigure the machine with new instructions, ENIAC was a technological marvel of its time.
ENIAC was contracted with the purpose of solving calculations to build a hydrogen bomb. It occupied the Moore School's 50-by-30-foot basement, in which its 40 panels were set in a U configuration along three sides. Each panel was approximately two feet wide, two feet deep, and eight feet tall. It was easily the most sophisticated electronic system ever developed, with almost 17,000 vacuum tubes, 70,000 resistors, 10,000 capacitors, 6,000 switches, and 1,500 relays. To extend tube life, ENIAC worked constantly, creating 174 kilowatts of heat and necessitating its own air conditioning system. ENIAC cost $487,000 for the government to build when it was completed in February 1946.
However, one of the lesser-known and remarkable facts about ENIAC is that there were six women involved in this project. These six women, Jean Bartik, Betty Holberton, Kathleen Antonelli, Marlyn Meltzer, Ruth Teitelbaum, and Frances Spence were part of the team that worked on this project. They helped assemble the different components of this computer and wrote and checked code. It was Klara von Neumann, the wife of John von Neumann, who trained these women for the project. Adele Goldstine, another woman, wrote a five-volume manual for ENIAC. She also worked as an operator for the computer.
Disclaimer: This post as well as the layout and design on this website are protected under Indian intellectual property laws, including the Copyright Act, 1957 and the Trade Marks Act, 1999 and is the property of Infiniti Retail Limited (Croma). Using, copying (in full or in part), adapting or altering this post or any other material from Croma's website is expressly prohibited without prior written permission from Croma. For permission to use the content on the Croma's website, please connect on contactunboxed@croma.com