What equipment do I need to film Instagram Reels?
Upgrade your content creation game with these accessories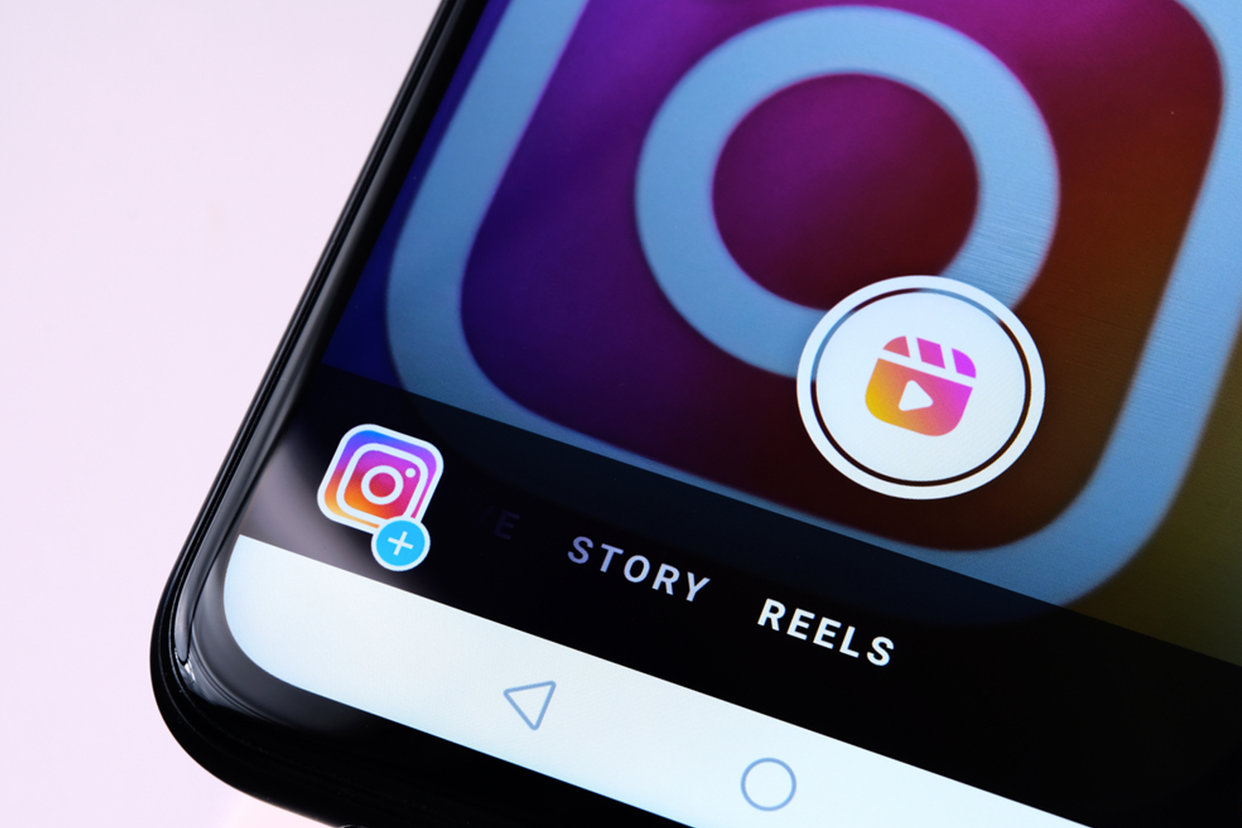 Instagram is a great place to market yourself and your business. While posting pictures on the app gives you visibility, Instagram Reels are the real game-changer. If you wish to make your content more popular, then Instagram Reels are the way to go. In the beginning, making Reels can be a daunting task but you don't have to worry about it. A few pieces of equipment are all you need to start creating professional-grade Instagram Reels.
<!—H2 title-->
A good smartphone
A smartphone is an all-in-one system for shooting Reels. From filming Reels on the camera, editing them, to uploading them on Instagram, all gets done on your smartphone. Also, smartphones are the most portable device to shoot reels. You can carry it in your pocket.
Recent high-end smartphones offer 4K video shooting and image stabilisation. You can match the visual quality of the camera with it. Apps like Canva and InShot let you edit these short videos for free. The above reasons make smartphones a great option for filming Reels.
<!—H2 title-->
Keep your frame steady with a tripod
Handheld filming is the common way to shoot Reels but a little bump or disturbance causes your video to blur. A tripod is a device that holds your camera or phone steady, and it is also useful when working in extreme weather conditions.
A phone tripod is different from a camera tripod. Phone tripods are lightweight as they are manufactured to take the weight of a phone. Camera tripods are a bit sturdier as they must take the weight of bulky cameras and their lenses. Make sure to get a tripod that fits your device perfectly. There are other equipment like Suction Mount, which beauty influencers use. They are attached to a mirror while doing makeup tutorials.
<!—H2 title-->
Ring Light
Often, you'll have to work in a studio with no natural light. The ring light is the best alternative to a window light. It gives you the feel of natural light. You easily move this light around to get a good feel. You also get to change brightness settings from warm to cool. Many folks use LED Light to get overall brightness while shooting in low light conditions.
<!—H2 title-->
Let your voice be heard (via microphone)
Many times, you'll be speaking on the Reels to communicate with your viewers. Sometimes you will add sound while editing the video as food influencers do, or you will record the voice simultaneously as singers or beauty influencers do. In both cases, loud and clear audio is what makes your Reel stand out.
Our phones come with internal microphones, but the sound quality isn't always great in outdoor conditions. Hence, you need a microphone. If you can, try to go for a wireless microphone. You won't be tethered to a camera or smartphone while shooting. Sound is the soul of your reel. It's worth investing in a good microphone.
Disclaimer: This post as well as the layout and design on this website are protected under Indian intellectual property laws, including the Copyright Act, 1957 and the Trade Marks Act, 1999 and is the property of Infiniti Retail Limited (Croma). Using, copying (in full or in part), adapting or altering this post or any other material from Croma's website is expressly prohibited without prior written permission from Croma. For permission to use the content on the Croma's website, please connect on contactunboxed@croma.com