5 things you need to know about your new washing machine
Some useful tips to know before you hit laundry-day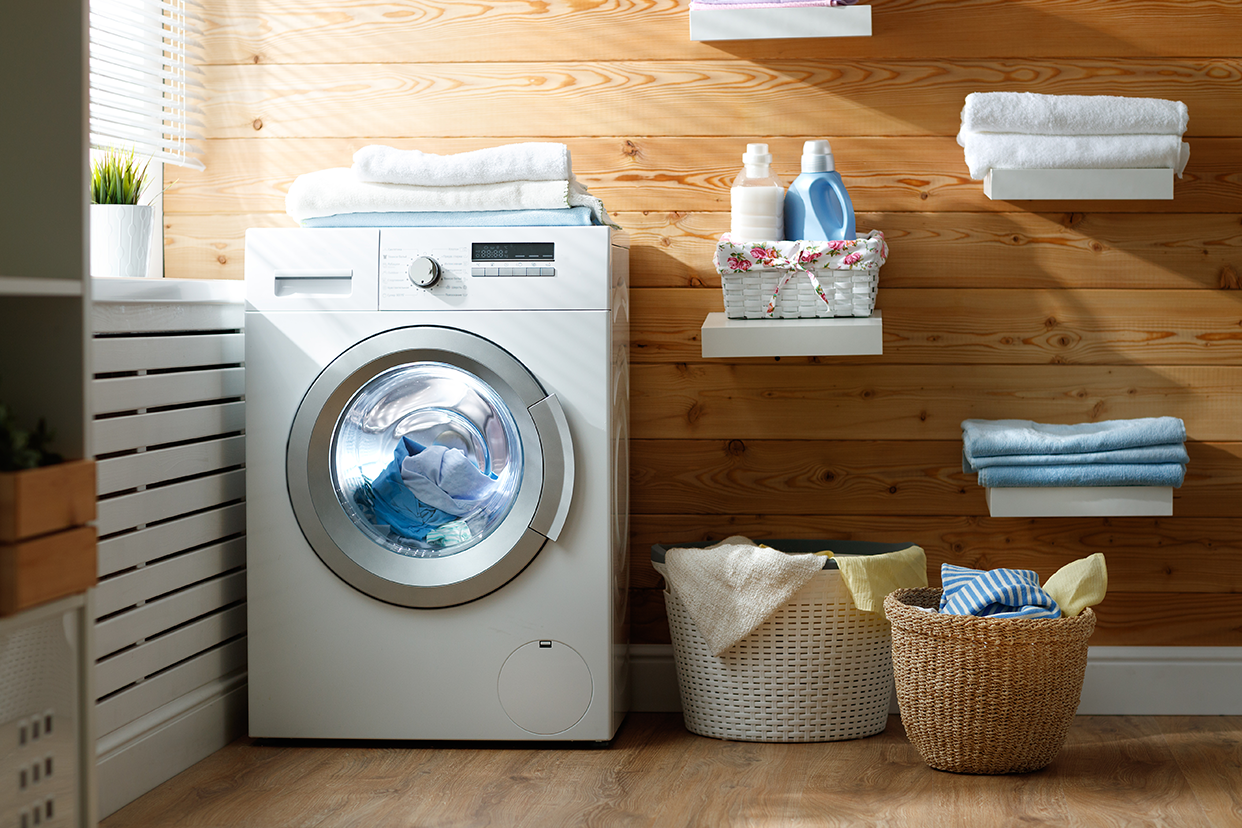 A washing machine is no longer just a fancy appliance but a necessity for any modern home. It makes the laborious task of washing clothes easy, by not just reducing effort, but also a lot of time. However, when you first buy a new washing machine, it can be a little overwhelming to figure out how to use it properly. To make this learning process a little easier, here is a list of some elements you should be aware of about your new washing machine.
<!—H2 title-->
What you need to know about your new washing machine
Mind the manual: There are different types of washing machines from various brands, so even though the general functionalities remain the same, the way a washing machine operates can be different from one unit to another. Hence it is important to read through the user's manual, which has crucial info on how to use the machine properly, loading and unloading tips, different cycles, and more.
Right cycle for the right clothes: Modern washing machines support different types of wash cycles, which are optimised for different types of clothes. Some of the most common cycle settings include delicate, normal, and heavy-duty. Depending on the model and brand, you might have more settings. It is important to choose the right cycle setting for effectiveness as well as averting potential harm to the fabric.
The right detergent: Choosing the right type and amount of detergent is important for the results you desire. Using too much or too little can vastly impact the overall result and effectiveness of your wash. The right amount of detergent required for a specific load and type of fabric can be found in the user's manual.
Don't overload the machine: Every washing machine is rated for a specific weight of clothes it can handle with efficiency and effectiveness. To maintain the longevity of your machine, it is best to follow the manufacturer's guided limits as to how much you can wash in one load. Overloading the machine can actually damage it and reduce its lifespan.
Regular maintenance is key: Like any other equipment you use regularly, a washing machine also requires regular maintenance and upkeep. A crucial part of regular maintenance is cleaning the washing machine. This includes wiping down the inside of the machine after each use to prevent mold and mildew from growing.
These are just a few tips that will help you get started using your washing machine in the right manner, and maintain it the correct way.
Disclaimer: This post as well as the layout and design on this website are protected under Indian intellectual property laws, including the Copyright Act, 1957 and the Trade Marks Act, 1999 and is the property of Infiniti Retail Limited (Croma). Using, copying (in full or in part), adapting or altering this post or any other material from Croma's website is expressly prohibited without prior written permission from Croma. For permission to use the content on the Croma's website, please connect on contactunboxed@croma.com