Desktop computer vs laptops: A detailed comparison
Which one should you buy?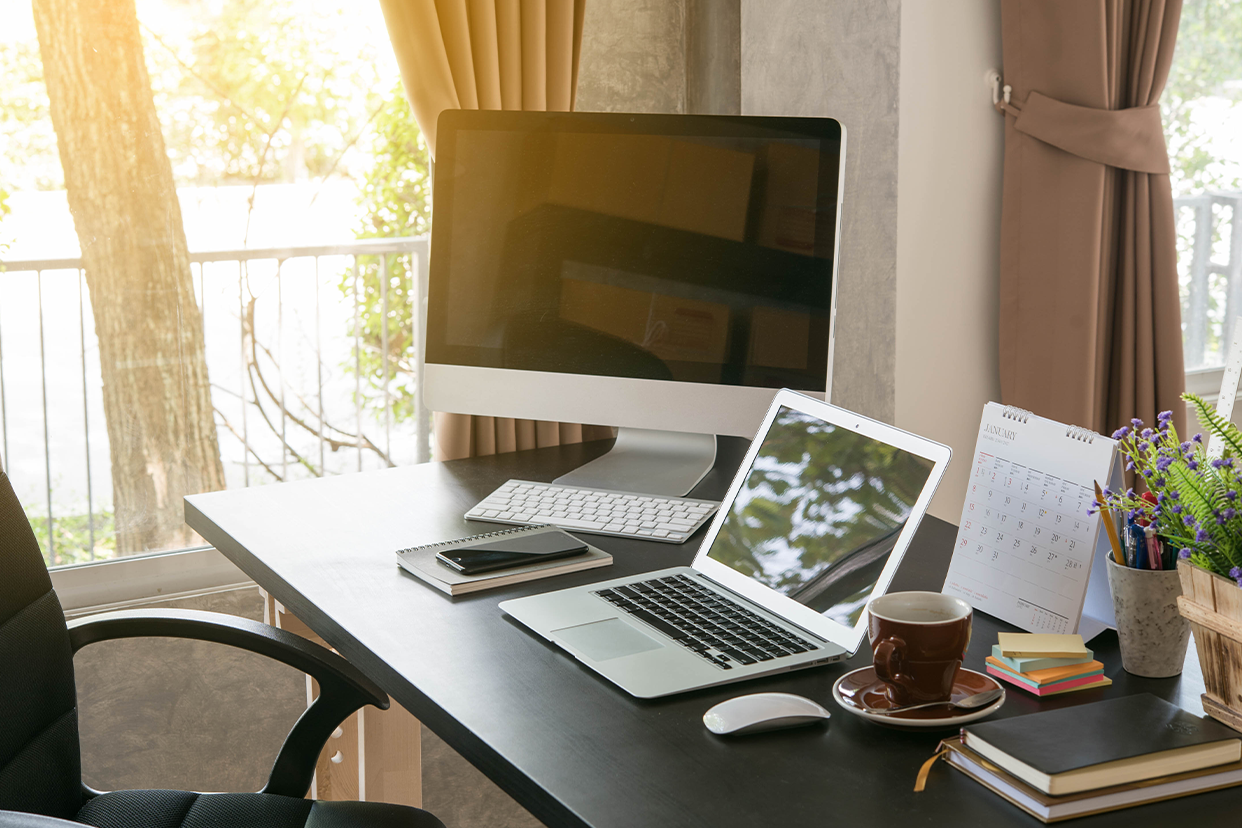 Laptops and desktop computers have become an intrinsic part of our work and personal lives. Whether you're a student or a working professional or even a homemaker looking forward to creating an online business, you need a computer to get any work done. Now comes the point of major discussion – should you buy a desktop computer or a laptop? We help you make an informed decision.
<!—H2 title-->
Desktop computer: Features, pros and cons
A desktop consists of a Central Processing Unit (CPU) and an external monitor, accompanied by accessories like keyboard and mouse. They have plenty of advantages ranging from cost effectiveness, customisability, and a longer lifespan. Their biggest disadvantage is their lack of portablity. As the name suggests, they need to be kept on a surface, and moving them around is nothing less than a hassle.
Laptop: Features, pros and cons
Laptops are portable computers, and all their processing bits, screen and accessories are contained in one unit. Their advantages include portability, their ability to allow work from anywhere, and the sheer number of choices on offer. A prime disadvantage of laptops is that they are on the expensive side. Budget-friendly options are also available, but they tend to come at a cost of top-notch features and performance.
<!—H2 title-->
Desktop computer vs laptop: Which should you buy?
Besides the issue of non-portability, a desktop computer is by every means a better option – as long as you only have to work out of one spot. The freedom of having a better display option along with proper workspace in your office or your home office, desktop computers is ideal.
However, if you are a student or an avid traveller who needs to attend out-of-town meetings, it's absolutely not advisable to consider a desktop computer. These days there's a laptop for everyone, including students, businessmen, working professionals, coders, and even avid gamers.
At the end of the day, the choice comes down to your requirements.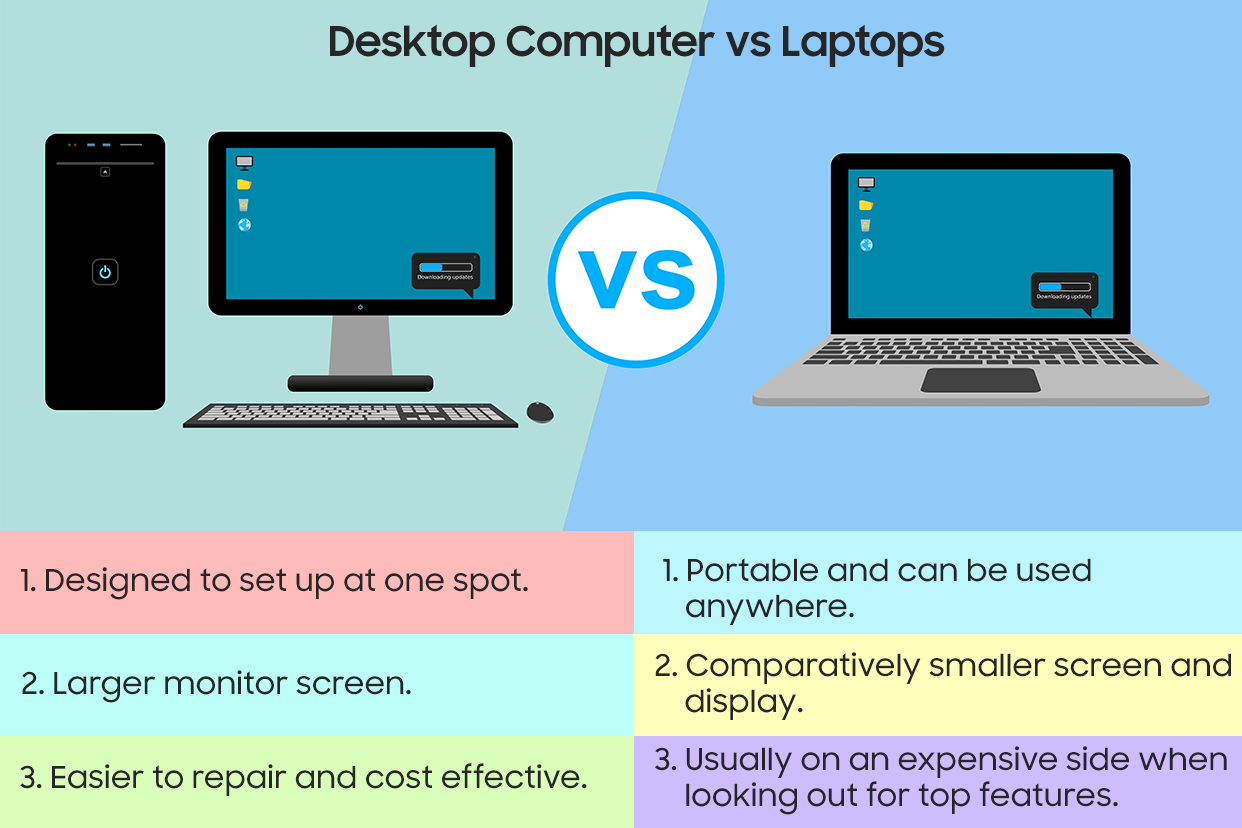 Disclaimer: This post as well as the layout and design on this website are protected under Indian intellectual property laws, including the Copyright Act, 1957 and the Trade Marks Act, 1999 and is the property of Infiniti Retail Limited (Croma). Using, copying (in full or in part), adapting or altering this post or any other material from Croma's website is expressly prohibited without prior written permission from Croma. For permission to use the content on the Croma's website, please connect on contactunboxed@croma.com