What is a desktop computer, and do you need one?
In this age of laptops and tablets, desktop computers aren't quite dead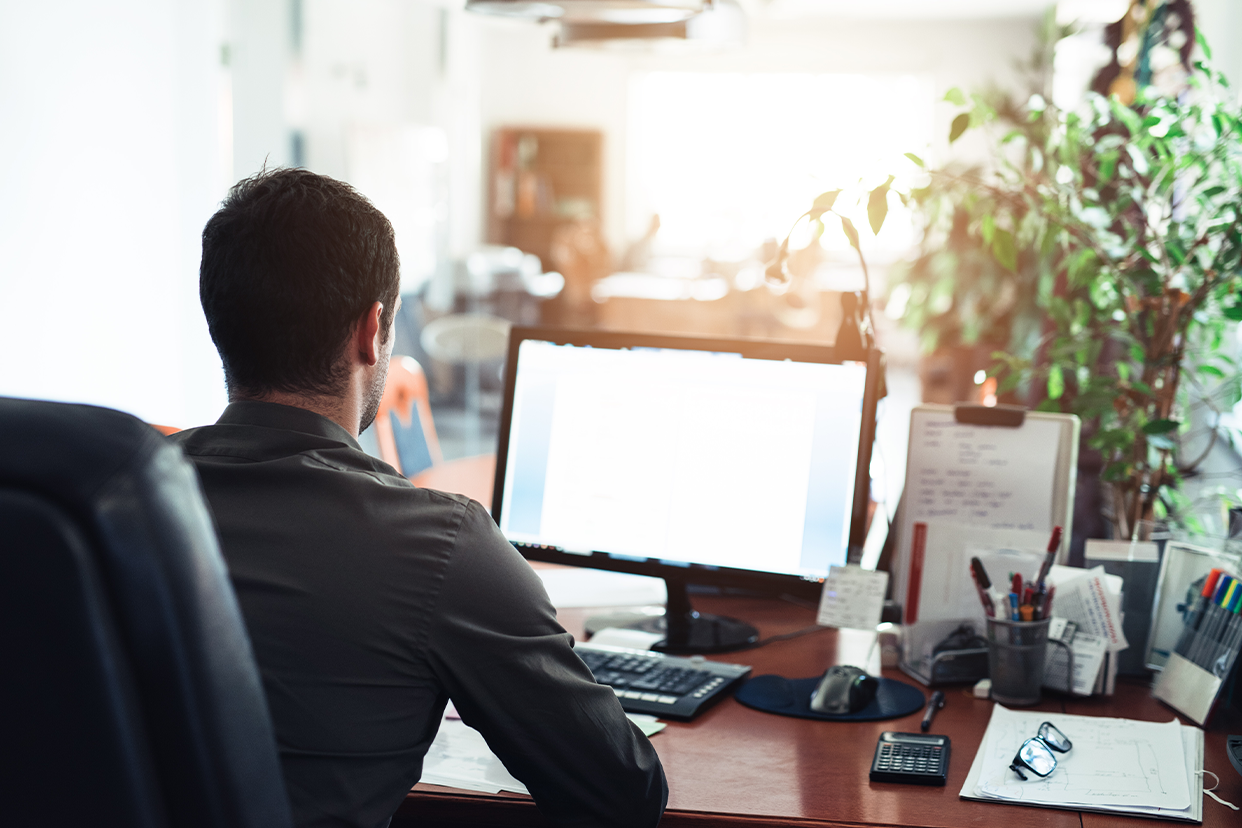 In this hybrid work era, having the right type of device that fulfils all your needs at once along with providing better experiences in the type of field you are interested in becomes super important. A desktop computer is one such device. What are the advantages and disadvantages of a desktop computer? Should you consider it above all other devices? Here's everything you need to know.
<!—H2 title-->
What you need to know about desktop computer
A desktop computer is basically a monitor screen with an external mouse and a keyboard attached to it through cables or wireless connections. The CPU is the brain of the desktop computers which have the hardware units and control system of the computer. The RAM, ROM, hard disks all are compiled and oriented in the CPU. If you're in the market for a new desktop, you can either assemble one with all the components that suit your requirements, or opt for a pre-built computer from top PC brands like Asus, Dell, HP, and Acer to name a few.
<!—H2 title-->
Pros and Cons of a desktop computer
Desktop computers have been around for a long time now, and owing to the evolving technologies, they have their advantages as well as disadvantages.
<!—H2 title-->
Pros
– Desktop computers have a longer lifespan than most laptops and tablets.
– They are generally less expensive, and also cheaper to repair when compared with most laptops.
– External keyboard and mouse make the working efficient on a desktop computer and also the monitor screen tends to be larger than most laptops.
– You can either build one from scratch using components sourced from different brands or opt for a pre-built branded computer.
<!—H2 title-->
Cons
– The major con of desktop computers is zero portability. This is also the major reason why most users do not prefer desktop computers over laptops.
– Desktop computers need ample space for setting up. You need a separate table with enough ports. While some desktop computers have a centralised connectivity adapter, some may also need two to three ports separately for the CPU or other devices that you externally attach.
– The desktop computer set up often becomes messy due to so many wires and connecting cables.
<!—H2 title-->
Should you consider buying a desktop computer?
If you need a computer for your home office and are in the need to set up all the necessary devices in one place, a desktop computer becomes the best option. For graphic designers and gamers, a desktop computer provides better operating systems and features than a laptop. You can always customise and upgrade your desktop computer with external devices very well. They have greater connectivity options and more ports for external connections. All in all, it completely depends on what you expect from your device. If not for the portability option, desktop computers stand higher than laptops and tablets.
Disclaimer: This post as well as the layout and design on this website are protected under Indian intellectual property laws, including the Copyright Act, 1957 and the Trade Marks Act, 1999 and is the property of Infiniti Retail Limited (Croma). Using, copying (in full or in part), adapting or altering this post or any other material from Croma's website is expressly prohibited without prior written permission from Croma. For permission to use the content on the Croma's website, please connect on contactunboxed@croma.com