DSLR vs iPhone: What Camera is Better for You?  
Is a smartphone camera sufficient enough to compete with a DSLR camera? Let's discuss where DSLR cameras win over smartphones and vice-versa.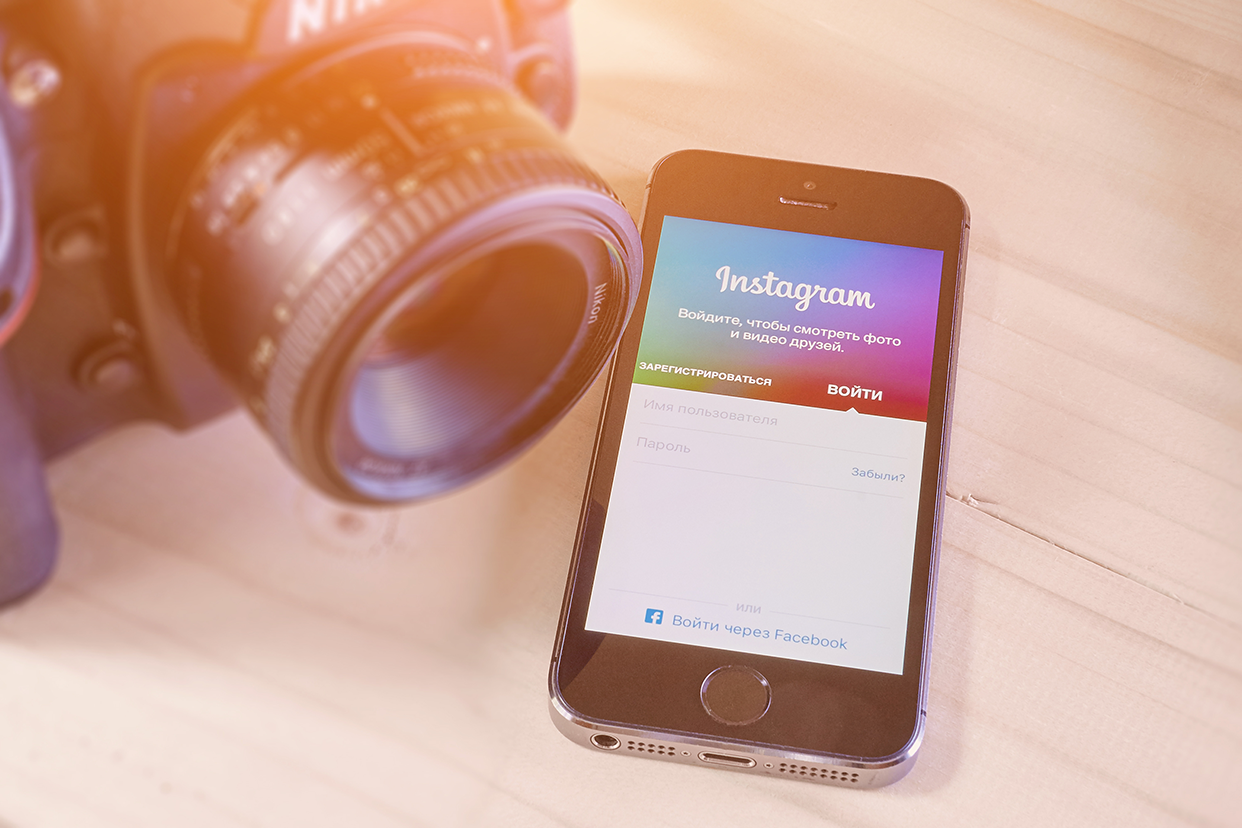 It wasn't too long ago when the first iPhone came around in the fall of 2007. To say the photos taken from them were less than serviceable would be an understatement. It was ahead of its time but the camera wasn't. Smartphone cameras have been evolving ever since. Not only have the iPhone cameras evolved in terms of quality but also in terms of the number of lenses and functionality. It has come to a point where they have become our primary device for taking pictures. But this doesn't mean that there is no place for a DSLR camera nowadays. 
In the era where smartphone cameras have evolved so much, does it really make sense to buy DSLR camera?  
Primarily the image quality differs     
DSLR camera is a dedicated photography and videography device specifically designed for that purpose. Our phones are basically designed as communication devices which is capable of many other jobs. DSLR cameras have not only bigger but better lenses and sensors. This gives them a higher advantage when you compare just solely on the image quality between these two devices. A DSLR camera will capture more detailed, sharp, and better pictures than an iPhone.  
iPhone is sufficient for almost everyone      
Even after a considerable advantage of the DSLR camera, it doesn't mean that photos taken from an iPhone are bad by any means. They are good enough for a majority of the population who just want to capture a moment quickly without any hassle. Most people would be happy with iPhone cameras as they produce sharp enough images and videos consistently in a multitude of situations.  
There are other factors such as portability and functionality. Your iPhone is not only compact but also serves you different functions whereas a  DSLR camera is a big and bulky device solely made for just one purpose.  
A learning curve     
A DSLR camera is not a device that you can take out, point and shoot quickly. You need prior knowledge about different aspects of photography to compose a pleasant and beautiful photo. On the other hand, most people just want a camera where they can just take a quick shot without having to fiddle with different settings. The iPhone is an excellent point and shoot solution, which produces a finished image without needing my post-production. You can just capture an image real quick and be assured that it is going to turn out well.  
 A sensible choice    
When you compare these two devices solely on the merit of their camera, the quality of images and videos as well as the functionalities, the value for money option is evidently an iPhone. Where a DSLR camera may cost less compared to the latest iPhone model yet iPhone has more to offer when it comes to functionality. For a normal person who is looking to just take a photo for social media and himself/herself, an iPhone delivers more than enough image as well as video quality for them.  
<!—H2 title-->
Then who should get a DSLR camera?  
If you are a professional photographer then buying a DSLR camera makes sense. It is also for an enthusiast who has a passion for photography and wants to explore it without the intention of making a career out of it. A basic rule is that the function of a DSLR camera can't be replaced by an iPhone's camera. The same goes for the function of iPhone cameras, as in everyday life, the requirements are very particular that can be served best by iPhones. These are two different devices meant for different purposes. Unless you require professional images and video content, an iPhone is sufficient for all your needs.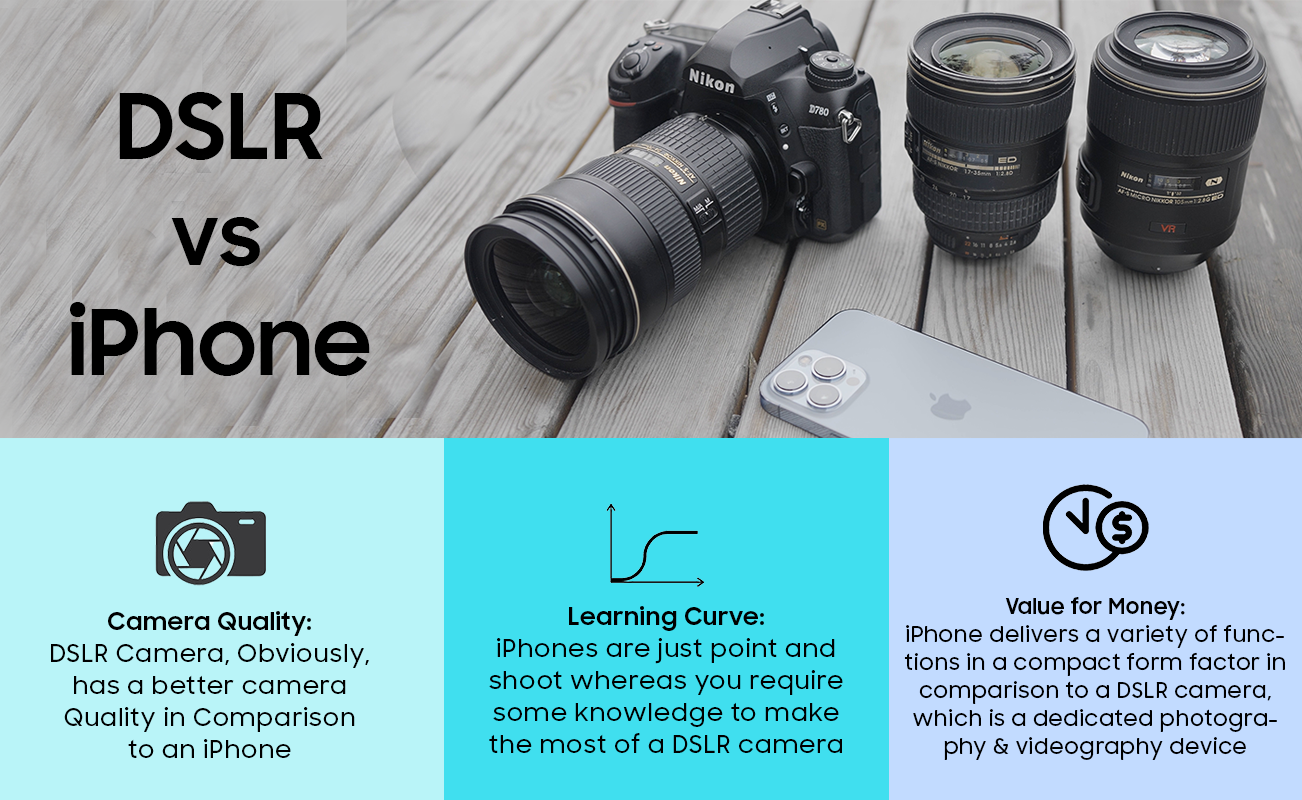 Disclaimer: This post as well as the layout and design on this website are protected under Indian intellectual property laws, including the Copyright Act, 1957 and the Trade Marks Act, 1999 and is the property of Infiniti Retail Limited (Croma). Using, copying (in full or in part), adapting or altering this post or any other material from Croma's website is expressly prohibited without prior written permission from Croma. For permission to use the content on the Croma's website, please connect on contactunboxed@croma.com