How long does an air purifier take to purify the room?
A slightly tricky question to answer!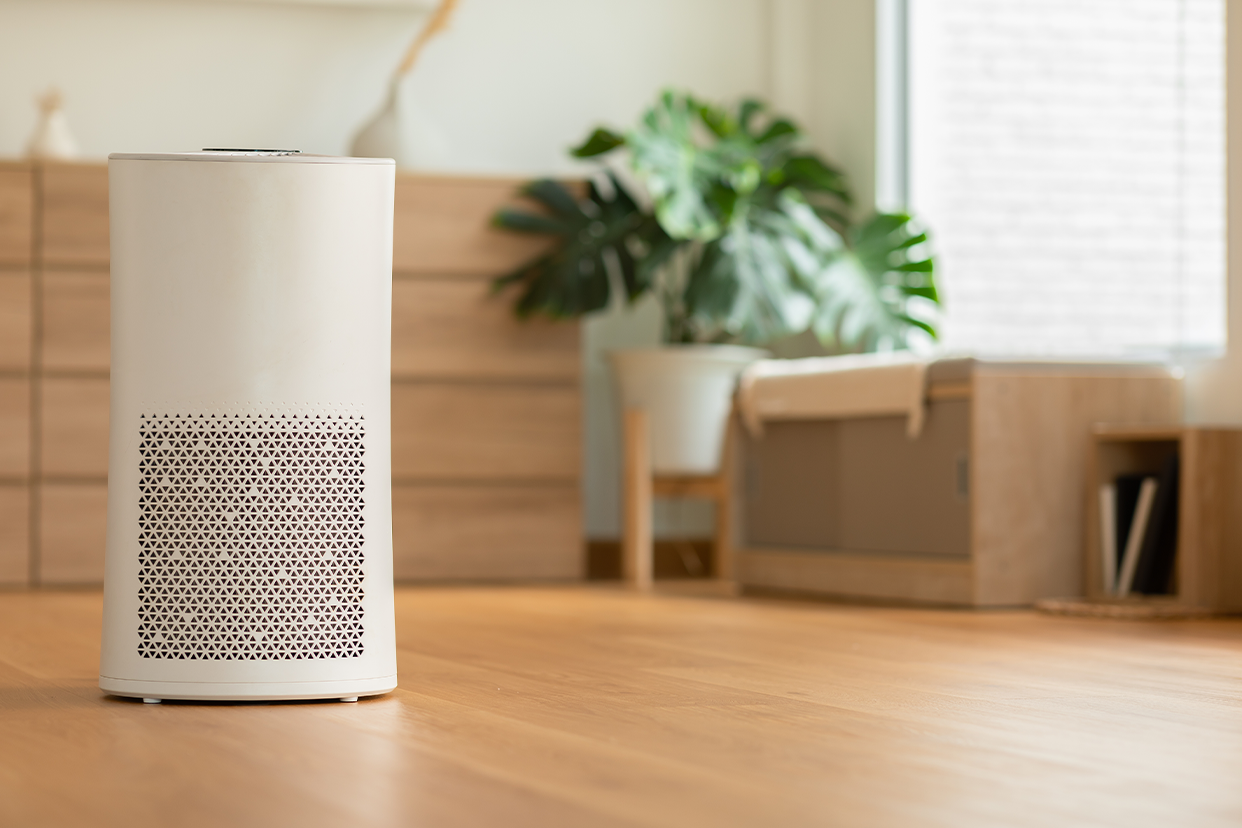 Most of us are first-time users of air purifiers , and with anything new comes curiosities, questions, and apprehensions. One of the most prominent questions regarding the use of air purifiers revolves around how quickly they clean the air.
<!—H2 title-->
So, how long does it take for your air purifier to clean the air?
Unfortunately, there is no single conclusive answer to this question. The time it takes for your air purifier to clean the air depends on a variety of factors; these include:
1. Indoor AQI( Air Quality): How polluted the indoor air is will be one of the major factors that can influence the time it will take for your purifier to clean the air.
2. Outdoor AQI and ventilation: If there is a constant flow of polluted air from outside, then it will make the air purifier work extra hard to bring down the pollution level.
3. Air Purifier: The capacity and efficiency of an air purifier greatly impacts the overall purifying process. This single-handedly decides how long it will take to clean the air.
4. Size of the room: It is pretty obvious that the duration it will take for your air purifier to clean a certain room will depend a lot on the size of the room. The area an air purifier needs to cover will drastically change the time duration for which you need to run it.
For a small-to-average-sized room, normal air purifiers will take somewhere from 30 to 40 minutes to bring the Ambient air quality to perfectly acceptable for breathing. For bigger rooms or areas, it might take 2 or even 3 hours.
Your air purifier can provide maximum efficiency when there's little to no air circulation from outside to inside your room. Your Air purifier continuously pulls the air in its immediate environment to filter and remove PM2.5, PM0.2, and other harmful pollutants.
At night, you are supposed to use it throughout the duration to maintain a healthy air level throughout the your sleep cycle. Air purification is a continuous process. You can, however, put it on low setting once it is through cleaning the air and bringing the ambient air to an acceptable level.
Disclaimer: This post as well as the layout and design on this website are protected under Indian intellectual property laws, including the Copyright Act, 1957 and the Trade Marks Act, 1999 and is the property of Infiniti Retail Limited (Croma). Using, copying (in full or in part), adapting or altering this post or any other material from Croma's website is expressly prohibited without prior written permission from Croma. For permission to use the content on the Croma's website, please connect on contactunboxed@croma.com