What is a chimney and which one is best for your kitchen
Cast away your kitchen woes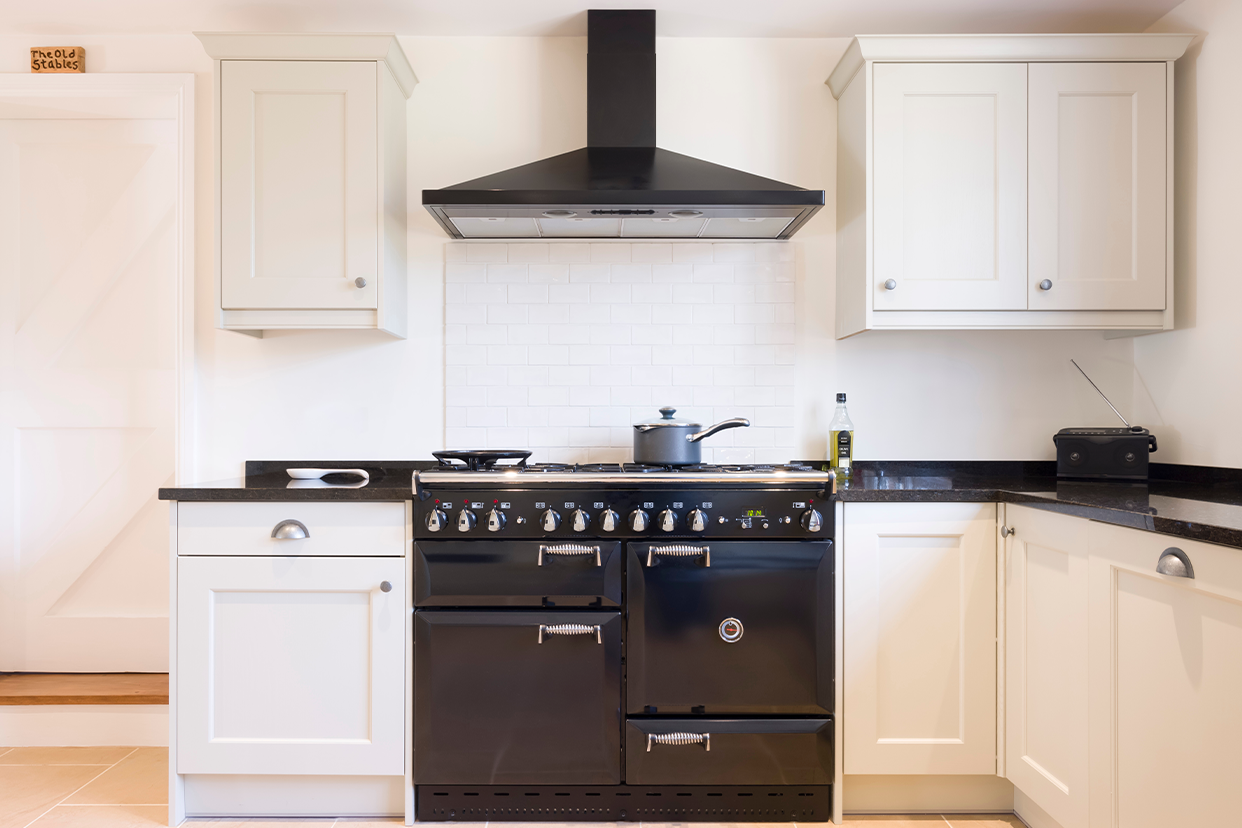 A chimney is essential, no matter what sort of a home you may reside in, and what sort of a kitchen you have – modular or not. Especially if cooking requires more work than just putting some bread in the toaster. All hygiene and safety regulations in the kitchen now demand a chimney. Kitchen chimneys, first and foremost, keep the kitchen area clean and free of grease.

It might be difficult to choose a chimney that's best suited for your kitchen with the wide range of possibilities available. For small to medium-sized kitchens, 60-cm kitchen chimneys are generally the best solution. Depending on the need and kitchen size, you may easily choose a greater size for chefs with more space.
<!—H2 title-->
How to select a chimney for your house?
Depending on the size of your stove, choose a chimney. If you own a small gas stove with two burners, purchase a chimney of 60 cm. However, it is advised to choose a 90 cm chimney if your stove has three or more burners. The general rule is to select a chimney that is slightly bigger than the gas stove in order to prevent smoke from escaping.

ALSO READ: How To clean a chimney?

A chimney's suction capacity is expressed in cubic metres per hour. Based upon your cooking preferences and the size of your kitchen, you should choose the suction capacity. A small kitchen, for instance, should be covered with a modest suction capability. However, you will require a chimney with a high suction capacity if you frequently deep-fry and grill food, which is especially true of commercial kitchens.
Chimney hoods come in a range of shapes and patterns. Consider both the hood's appearance and usefulness when choosing the perfect chimney for your kitchen. Hoods come in a variety of styles, including wall-mounted, island, and cabinet-insert hoods. The design of your kitchen will determine the sort of hood that is best. For instance, a wall-mounted chimney will be appropriate if your kitchen's gas burner is positioned against the wall.

Choose a kitchen chimney that is simple to use when making your choice. Many chimneys have wave controls and touch panels. You may easily control the device with a wave of the hand thanks to wave control technology. When your hands are dirty, this feature is quite handy.

Some of the best chimneys for Indian kitchens are available with dry auto-clean technology. With the help of the dry auto-clean technology chimneys, each oil collector receives a separate collection of the oil particles. The oil collector is easily cleaned with a straightforward wash. If you are looking to buy a proper chimney, then you must, first and foremost, buy one which fits your kitchen well.
Disclaimer: This post as well as the layout and design on this website are protected under Indian intellectual property laws, including the Copyright Act, 1957 and the Trade Marks Act, 1999 and is the property of Infiniti Retail Limited (Croma). Using, copying (in full or in part), adapting or altering this post or any other material from Croma's website is expressly prohibited without prior written permission from Croma. For permission to use the content on the Croma's website, please connect on contactunboxed@croma.com