Universal adapter: 5 reasons why it is most important travel accessory
A lifesaver to frequent travellers!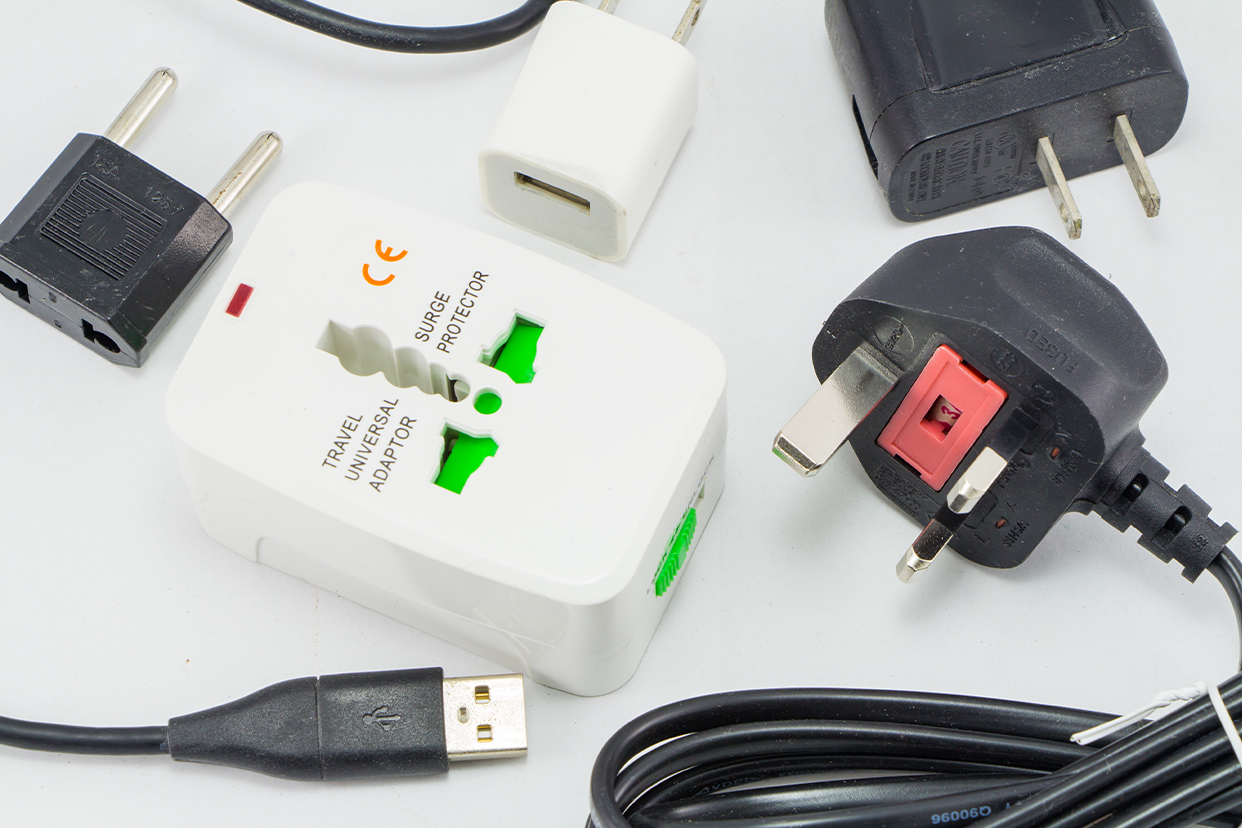 There are some ingenious devices that we only get to know when we have a certain lifestyle requirement. And if you ever thought about travelling, you may have noticed that the sockets and power outlet circuit designs, as well as load, are not uniform throughout the different regions of the world. This otherwise would have posed a great problem, especially for frequent travellers. But there is something called a Universal adapter, which solves this inconvenience. Let's learn a little about it.
<!—H2 title-->
What is a Universal adapter?
The electrical system throughout the world is not uniform. There are no standards that every country and region follows. A universal adapter is a device that makes it possible to connect a power supply to various devices in almost any setting.
The Universal Power Adapter for Mobile Devices (UPAMD) is a standard for power supply design intended to cater to the power range of 10-130W or sometimes 240W. The main purpose behind this adapter was to reduce e-waste. It allows electricity to flow from the circuit to the intended machine that would otherwise be incompatible.
<!—H2 title-->
Benefits of Universal adapter
The gadget is built to serve a purpose so, on the surface, you may think it has just one benefit. But there are a few incidental and intentional benefits as well.
1. Hassle of multiple chargers: It ends the necessity of carrying different chargers that are compatible with the various different power outlets. One adapter is all you need to carry with you. You can plug this into the power outlet and then plug in your existing charger.
2. Cost-effective solution: Since, you don't need to buy a charger and other necessary accessories, you save a lot of money. On top of this, a variety of manufacturers produce universal adapters so you have an option available at almost every price range.
3. Doesn't add e-waste: Buying unnecessary electronics is not the most sustainable as well as a sensible thing to do. This adapter reduces the burden to switch chargers and other similar necessary accessories when you travel to different places where the power outlet is different. You just need this adapter and not a dedicated new charger specific to the region. Thus, it helps you to be more environmentally sustainable by reducing your carbon footprint and e-waste.
4. Safe to use: It is a reliable solution where the adapter and the socket are connected seamlessly to give you a precise and safe experience. Since it is a standard solution, there is no risk of malfunction, at least from the adapter. Your devices as well as you can be safe while using them.
5. Ease of use: It is a fairly compact, inexpensive, durable, and lightweight gadget. It doesn't take up much space so they are extremely easy to carry. And even if you forget to carry it with you, you can rest assured that you will find this almost everywhere.
Disclaimer: This post as well as the layout and design on this website are protected under Indian intellectual property laws, including the Copyright Act, 1957 and the Trade Marks Act, 1999 and is the property of Infiniti Retail Limited (Croma). Using, copying (in full or in part), adapting or altering this post or any other material from Croma's website is expressly prohibited without prior written permission from Croma. For permission to use the content on the Croma's website, please connect on contactunboxed@croma.com