What electronics and accessories can you carry in your cabin baggage?
When in doubt, check the airline guidelines!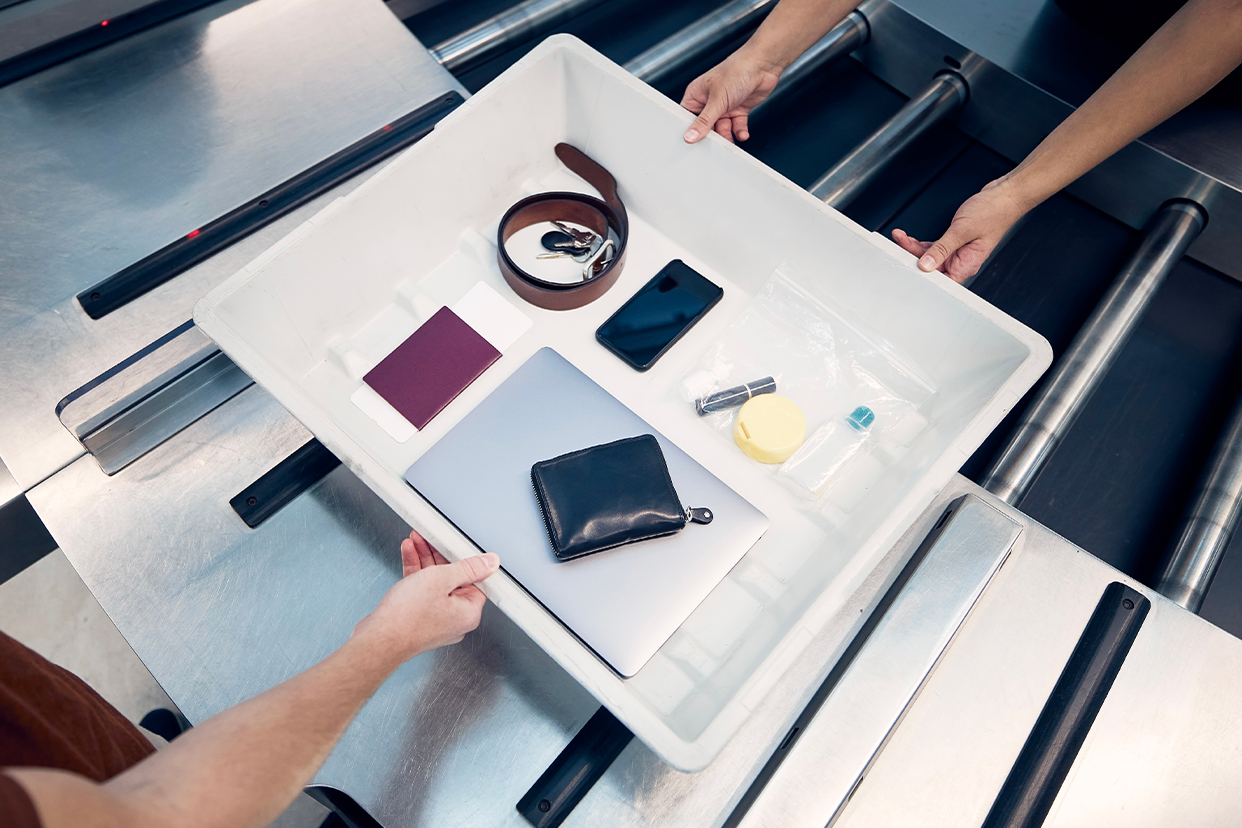 Packing at the very last minute can mess up your luggage. And while there are not many restrictions to follow while travelling on an aeroplane, not organising your luggage well can cause a hassle at the airport. Because of this, you need to plan ahead and pack only those items that are allowed in your cabin luggage.
There are things you are not allowed to take in your cabin luggage. If you do, you're sure to face some nuisance at the security check because the airlines won't allow you to carry them with you on board. So it's better to pack these items in your check-in baggage.
<!—H2 title-->
Which electronics can you carry in your cabin luggage?
You can carry your smartphone, e-reader, tablet, laptop blow dryers, hair straighteners and camera in your cabin bag. If your electronic gadgets fit in your luggage, you can carry them. However, keep in mind that you will be asked to remove and scan your electronics separately during your security check.
Some airlines allow only one cabin bag, so you must make sure your laptop bag is inside your cabin bag. You should keep your electronic gadgets charged before you get on the plane. That said, you will be allowed to use them in flight only in aeroplane mode.
Apart from these, you can carry everyday-use objects like umbrellas and canes. Dry batteries and knitting needles are allowed in your cabin baggage too. You can even pack small tools below 7 inches, like screwdrivers, wrenches, and nail cutters.
<!—H2 title-->
Things you cannot carry in your cabin baggage
You will not be allowed to carry electronic items like e-cigarettes in your hand luggage. Lithium batteries and power banks are also strictly prohibited in your cabin baggage. You cannot take your electronic trimmer with you either; it should be stored safely within your check-in bag.
The best thing you can do is look at the aeroplane guidelines when you're packing. They will post a list of items you are allowed as well as prohibited to carry. While packing, you must keep these things in mind. The airline can fine you if they find you carrying some potentially dangerous items. They will confiscate those items. So it is better to keep these items in the checked-in luggage.
Disclaimer: This post as well as the layout and design on this website are protected under Indian intellectual property laws, including the Copyright Act, 1957 and the Trade Marks Act, 1999 and is the property of Infiniti Retail Limited (Croma). Using, copying (in full or in part), adapting or altering this post or any other material from Croma's website is expressly prohibited without prior written permission from Croma. For permission to use the content on the Croma's website, please connect on contactunboxed@croma.com