5 tips to protect your laptop while travelling
Always remember to protect your laptop while on vacation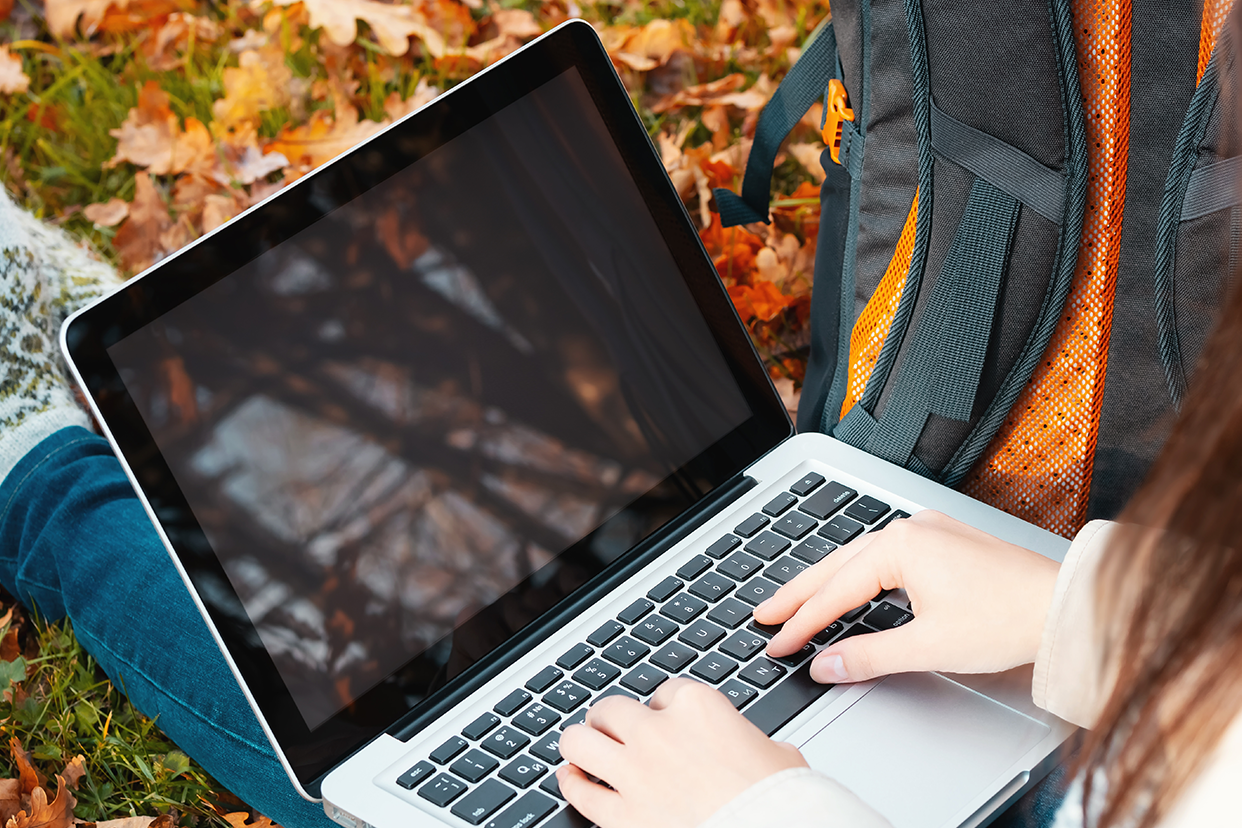 The one thing that separates laptops from desktops is their portability. Laptops can be easily carried with you wherever you go. You can take them wherever you go, even on flights. However, you are always at risk of misplacing or damaging your laptop while on-the-move. So how do you protect your laptop while you're travelling? Fret not, here are five tips to help protect your laptop when travelling.
<!—H2 title-->
5 tips to protect laptop when travelling
Using a padded case: This advice addresses both theft and damage prevention. Instead of merely keeping your laptop inside your carry-on bag, invest in a cushioned, padded laptop case to lessen the likelihood that it will move around or sustain harm if it is dropped or sat on. To further protect the computer from thieves, purchase a case with a lock (or invest in a security cable made for laptops).
Insurance and warranty: You should get your equipment covered by insurance and warranties before you crack open the package. On various items, several manufacturers provide immediate, limited warranties. The retailer where you bought your laptop also offers insurance policies and extended warranties. These protection solutions can shield your investment from unintentional damage, mechanical failures, software malfunctions, and other issues.
Use laptop skin: When your laptop is in your bag, a laptop sleeve will protect it from harm. A laptop skin is available, though, to safeguard your gadget when you're using it. A laptop skin, which is often composed of thin vinyl or rubber, can shield your laptop from threats including water damage, scratches, dirt, filth, and humidity.
Hold your laptop properly: When putting your laptop in a bag, you must always keep the other external devices apart from your laptop. Picking up your laptop by the screen or edge puts too much pressure on it. Additionally, be cautious when handling your laptop and avoid slamming it when hurried. Otherwise, its screen could wind up being damaged.
Backup your data before travelling somewhere: A laptop's information may be worth more than the actual device. By storing a copy of your data online or on a hard drive, you can guard against data loss. Consider erasing the copies of the sensitive files from your laptop if you won't be utilising them while travelling. You will not have to worry about all of those files if the laptop is lost, and you may continue working where you left off by using the backup data.
Disclaimer: This post as well as the layout and design on this website are protected under Indian intellectual property laws, including the Copyright Act, 1957 and the Trade Marks Act, 1999 and is the property of Infiniti Retail Limited (Croma). Using, copying (in full or in part), adapting or altering this post or any other material from Croma's website is expressly prohibited without prior written permission from Croma. For permission to use the content on the Croma's website, please connect on contactunboxed@croma.com