10 ways to keep your laptop protected
Must-know tips and tricks to keep your laptop safe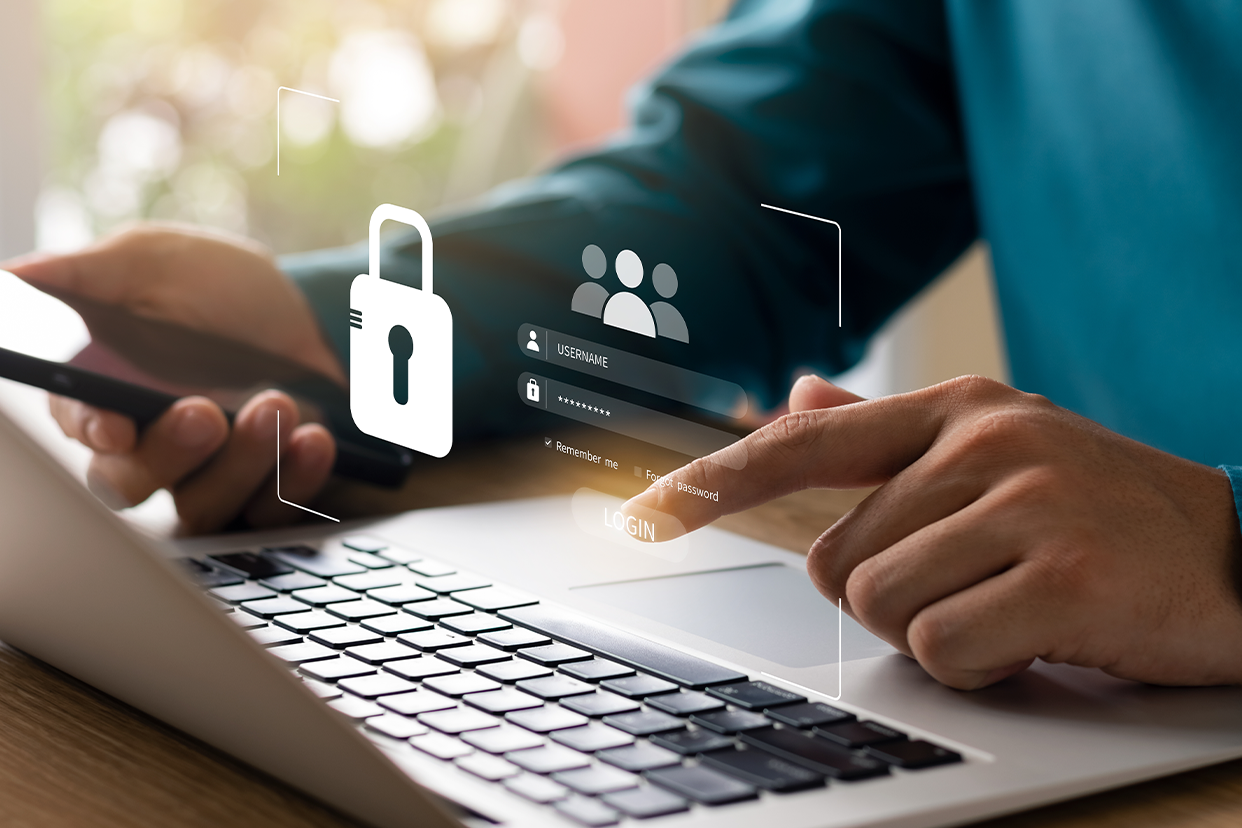 In today's world, keeping your laptop protected is of utmost importance – and not just hardware-wise, but also software-wise. The personal data in your laptop is as valuable (if not more) than the outer body. Here are a few good practices that you should adopt to protect your laptop .
<!—H2 title-->
10 ways to keep your laptop protected
Biometric authentication: The first thing to safeguard your laptop is simply enabling biometric authentication methods in your laptop such as fingerprint or face recognition. This will be your first line of defense as you can't give your laptop access to everyone.
Two-factor authentication: Enabling two-factor authentication is also a good protection measure you can employ to add another layer of security. You can make it mandatory to enter a code or use a biometric factor such as fingerprint in addition to your password.
Antivirus: No matter how cautious you are, a laptop connected to the internet is always susceptible to falling prey to viruses or malware. Having a good antivirus is imperative to protect your data.
Updated software:Always running an updated operating system is key to protecting your laptop from any unwanted virus attack. System updates and software updates need to be installed as soon as they are released to keep everything safe.
No to unsecured networks: A rule of thumb is to not connect to any network which is unsecured. Avoid connecting to any public Wi-Fi networks. Use your phone's hotspot instead to connect to the internet.
Tracking software: Enabling anti-theft features such as Find my Device for Windows or Find my Mac can help you locate your laptop in case it is stolen or misplaced.
Backup your data: Having a secured backup is also a crucial aspect of protecting your laptop as it indirectly acts as a safety blanket to the more crucial data and sensitive information you have on your laptop. For this, you can either do it locally or you can use cloud services as well.
Battery health: To keep your laptop protected you also need to take care of the battery health as well. In most cases, it is the battery health that degrades and renders a laptop unfit for use. Using the original charger bundled in the box to charge should be the priority.
Using a sleeve: We tend to just put our laptops in a bag among an assortment of things including things that will scratch up the surface and potentially create a dent or damage your laptop. Always use a sleeve whenever you are traveling with your laptop before putting it in the bag.
Mindful use: Easily the most effective way to protect your laptop is just to be a mindful or careful user. Just being aware of your surroundings and where you have put your laptop can save it from a lot of spills and falls.
Disclaimer: This post as well as the layout and design on this website are protected under Indian intellectual property laws, including the Copyright Act, 1957 and the Trade Marks Act, 1999 and is the property of Infiniti Retail Limited (Croma). Using, copying (in full or in part), adapting or altering this post or any other material from Croma's website is expressly prohibited without prior written permission from Croma. For permission to use the content on the Croma's website, please connect on contactunboxed@croma.com