8 tips to avoid laptop overheating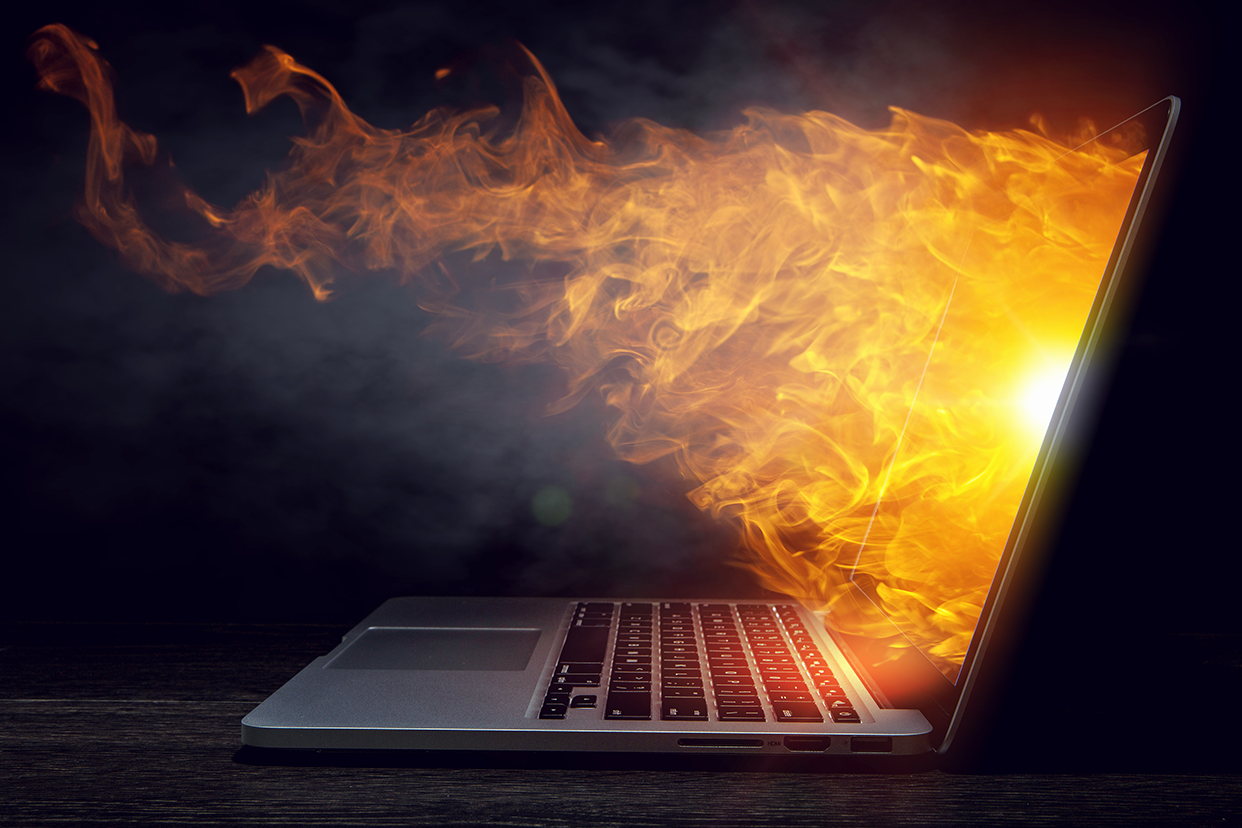 If you have used laptops for even a bit, you must have realised that heat and electronic devices don't go hand in hand. Once your laptop starts to heat, its performance takes a hit. For this reason, there are cooling pipes and fans inside to keep the processor cool. But, there are also a few hacks that you can do to keep your laptop cool. Read on to find out about these hacks.


<!—H2 title-->
8 tips to keep your laptop from overheating
Not using on a soft surface: One of the basic rules to follow is to not us a laptop when kept on a soft surface like a bed, pillow, or your lap. This tends to obstruct the vents of the laptop which results in poor airflow, and your laptop heating up.
Laptop stand: To remedy the above situation, you can get a laptop stand. These are specifically designed to make sure that the vents around the fan aren't blocked. In fact, depending on the design and type of stand, these can aid in better air circulation and airflow of your laptop.

ALSO READ: 10 top software every laptop should have
Right charger: If your laptop suddenly starts to heat up when you put it on charge then chances are it might be due to a faulty charger. Sometimes even a small cut in the wire of the charger can mess up the charging speed and can result in overheating of your laptop. It is generally advised that you use the chargers provided with the laptop provided in the box.
Regular cleaning: Dust particles tend to get attracted by the static of your laptop and they gradually settle on it. In many cases, dust get accumulated near the vents and ports and it can cause your laptop to malfunction and overheat. Regular dusting and cleaning is a good habit.

ALSO READ: 5 tips to optimize your laptop's performance
Laptop cooler: If your laptop tends to get warm when you use it and nothing seems to work then getting an external laptop cooler can help you in this situation. These are small accessories that you can plug into your laptop, and it will help with cooling.
Avoid hot environments: One of the simplest things you can ensure is not using the laptop in extreme heat or in direct sunlight during summer. Regardless of how powerful your laptop is, it won't remain cool and will most certainly overheat if you use it in these types of extreme conditions.

ALSO READ: 7 tips to make the best use of your laptop
Using in a well-ventilated area: A poorly ventilated room can similarly cause your laptop to overheat. Low air circulation and airflow in the room will also impact the fans and internal temperature of your laptop. To avoid overheating, make sure the room you are using your laptop has proper airflow.
Avoid running multiple big apps simultaneously: One of the fundamental reasons for overheating is just overloading the processor with too many simultaneous programs. When there are too many power-intensive apps running, they tend to overheat the processor. You can close a few of these or not run them simultaneously to avoid overheating.
Disclaimer: This post as well as the layout and design on this website are protected under Indian intellectual property laws, including the Copyright Act, 1957 and the Trade Marks Act, 1999 and is the property of Infiniti Retail Limited (Croma). Using, copying (in full or in part), adapting or altering this post or any other material from Croma's website is expressly prohibited without prior written permission from Croma. For permission to use the content on the Croma's website, please connect on contactunboxed@croma.com