Which processor is best for gaming on mobile?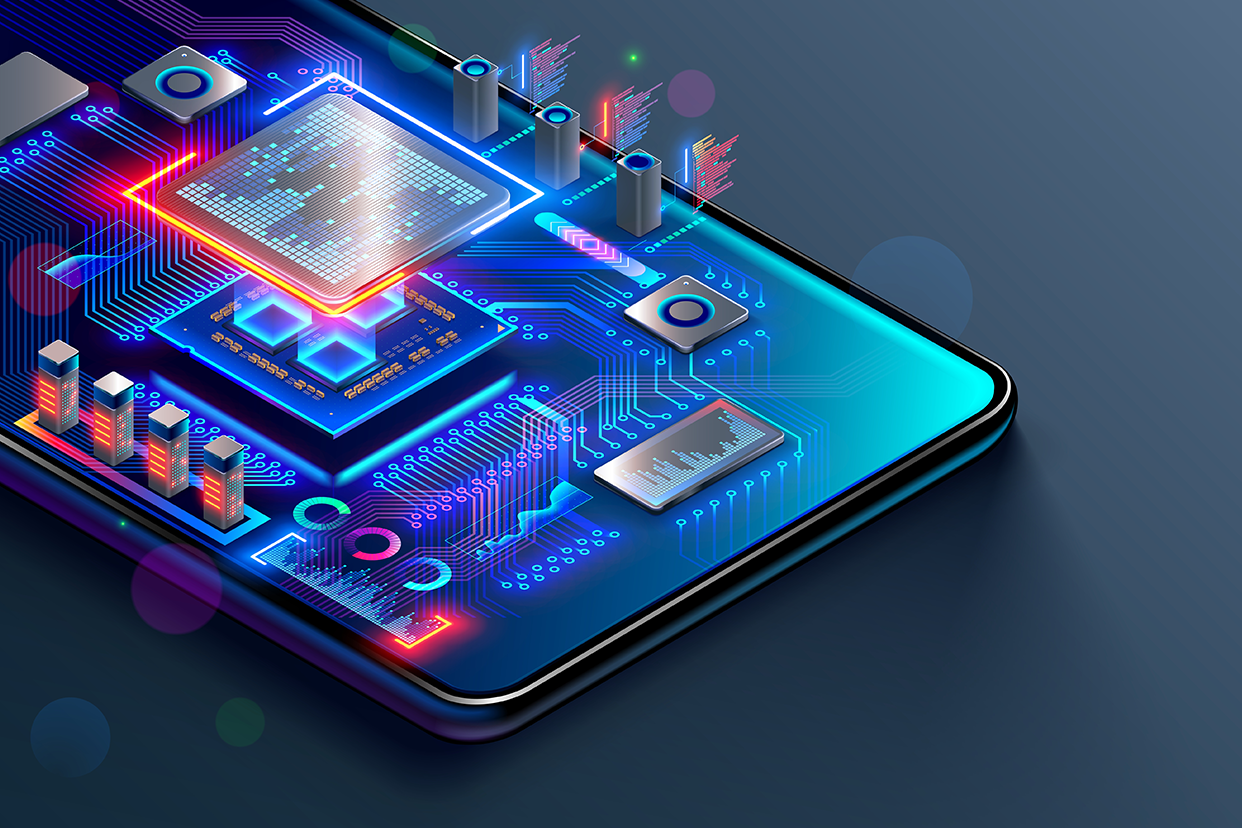 The gaming smartphone market is no longer confined to a handful of niche devices. The emergence of high-performance processors has made it possible to use mobile phones for gaming and a lot more than that. As the central hub of your smartphone, the processor plays a vital role. In the blink of an eye, it receives and executes millions of calculations per second. Playing games on your smartphone can put a lot of pressure on the processor, which is why it is important to choose the effective processor that will help you to achieve a great gaming performance. 
<!—H2 title-->
Qualcomm Snapdragon 8 Gen 1 
On 30 November 2021, Qualcomm announced the successor to Snapdragon 888 and Snapdragon 888+ processor: the Qualcomm Snapdragon 8 Gen 1. Among all the Snapdragon brand processors, this one is considered to be the most advanced and most powerful among the Snapdragon 8 series. It features advanced fabrication technology, the latest wireless communication radios, and dedicated AI and machine learning functions.  
Powerful mobile processing capabilities 
Dedicated Artificial Intelligence technology 
Integrated Graphics Adreno 730 
5G Connectivity 
Latest wireless technology for Wi-Fi 
Sight Technology for camera 
Consumes a lot of power 
All devices cannot access all the features of Snapdragon 8 Gen 1 


<!—H2 title-->
Apple A14 Bionic 
A14 Bionic is the most advanced chip Apple has ever produced and that brings a massive boost in the performance of Apple's devices. In terms of speed and power efficiency, Apple's A14 Bionic is the leading mobile processor. The 5nm technology enables 15% speed improvement over the previous node and a 30% reduction in power consumption. A14 Bionic chip ignites the power of the iPhone so that it can handle even the most demanding apps and gives outstanding performance when you are editing videos or playing immersive games.  
Consumes less power 
Offers great performance 
The Neural engine is more efficient 
Available only in limited editions 


<!—H2 title-->
Qualcomm Snapdragon 888 
Announced in December 2020, Snapdragon 888 is a high-end chip produced by Qualcomm. It features boosts in machine learning, speed, photography and more. The CPU of the chip is based on the ARM architecture. The main specifications of the chip include advanced LTE hardware, 5G mobile connectivity, dedicated Adreno GPU and the latest Wi-Fi and Bluetooth support. By making machine learning the core part of the processor, Qualcomm has reconstructed the AI functions that are visible with voice recognition, sensor hub and other features.  
Smooth overall performance 
More gaming power than before 
Has 5nm technology 
Features specific AI capabilities 
Improved image processing capabilities
More power consumption on certain devices 
Only available on expensive phones 


<!—H2 title-->
Samsung Exynos 2100 
Featuring top-tier functions, Exynos 2100 is an exclusive high-performance chipset. Samsung's Exynos 2100 is the most powerful chipset it has ever produced. The reason behind building such architecture for chipsets was to optimize the performance of smartphones. It features a tri-cluster having 8 CPUs that help to smooth out multitasking, speed up app loading and seamless gaming experience. The ARM Mali-G78 GPU in the chipset supports a range of smartphone technologies, such as Augmented Reality, Mixed Reality, or Virtual Reality. 
Good for overall performance 
Great gaming performance
You can ensure that you get the most powerful and efficient device within your budget by choosing a device with the best processor for your gaming needs. After choosing the best processor for your phone, you can check out which mobile devices are supporting it, and you can buy it from croma.com. Croma has a plethora of options, buy one now.  
Disclaimer: This post as well as the layout and design on this website are protected under Indian intellectual property laws, including the Copyright Act, 1957 and the Trade Marks Act, 1999 and is the property of Infiniti Retail Limited (Croma). Using, copying (in full or in part), adapting or altering this post or any other material from Croma's website is expressly prohibited without prior written permission from Croma. For permission to use the content on the Croma's website, please connect on contactunboxed@croma.com