6 must-have accessories for your gaming laptop
Level up your gaming experience with these accessories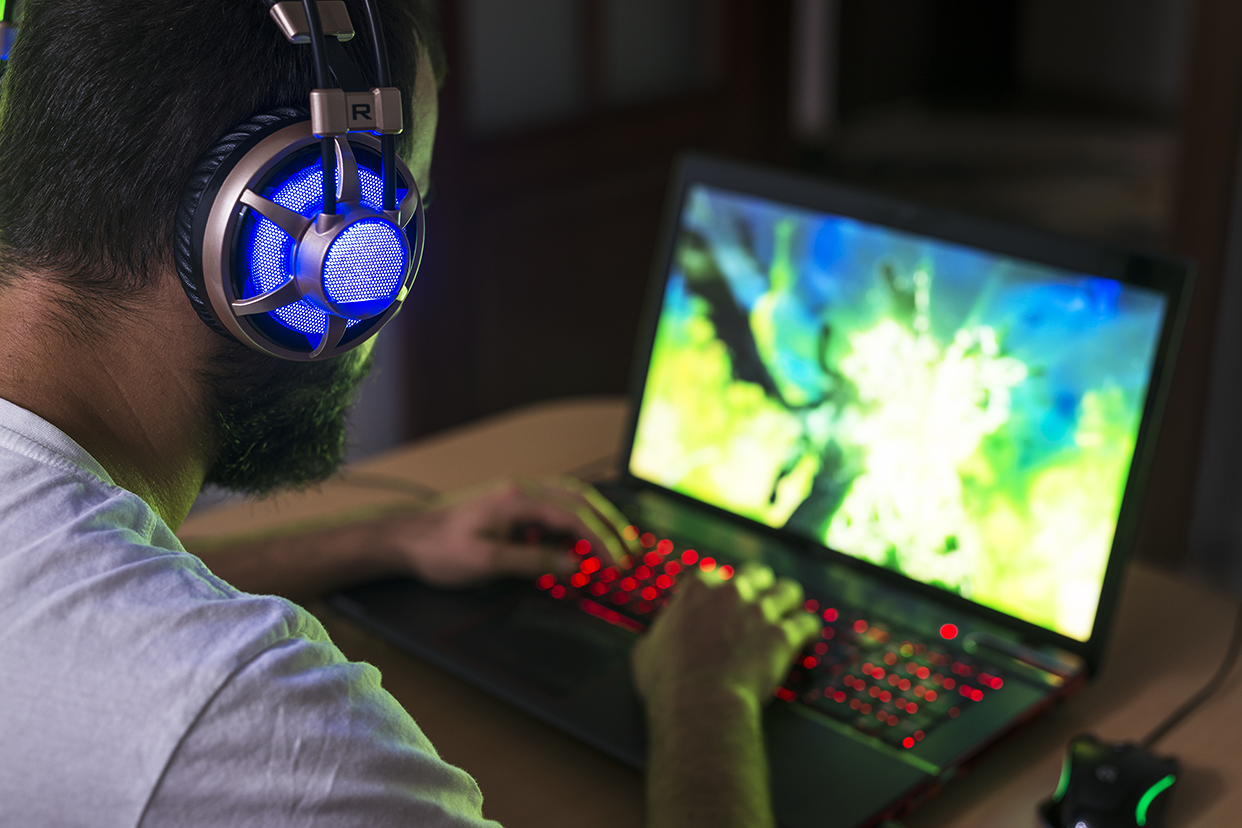 Laptops are portable and meant for many things, but gaming isn't one of them, especially if you don't have the necessary accessories. Can you imagine trying to shoot an enemy in the head while aiming with your laptop's trackpad? We list out six must-have accessories that every gamer needs for their trusty gaming laptop .
<!—H2 title-->
6 must-have accessories for a gaming laptop
The mouse is the one piece of equipment for gaming laptops that is a must have. Whether you're playing fast-paced shooters or strategy games, you just can't do without the versatility of a gaming mouse. One mouse that you should consider is the Logitech G604, which features a maximum adjustable resolution of 25,600 dpi, 15 programmable controls, and a hyper-fast metal scroll wheel.
Audio in games is a key component. Background scores not only add to the overall ambience, but sound is also a great way to roughly pinpoint your enemy's location. Your laptop's built-in speakers might not always be sufficient, which is why you should try out the Razer BlackShark V2 Pro Bluetooth gaming headset. It features passive noise cancellation, 50mm titanium drivers, surround sound capabilities, and a playback time of up to 24 hours.
This is a must-have whether you're a fan of driving, combat, role-playing, or platform games. Controllers are easy to use, give you access to many features, and also simplify the gameplay. Inherited from gaming consoles, many brands these days offer dedicated controllers for PCs. One such controller is the Redgear Pro wireless controller.It features 2.4GHz wireless technology, up to 10m range, integrated force feedback, and 11 digital keys. The controller is compatible with devices operating on Windows 7 and beyond.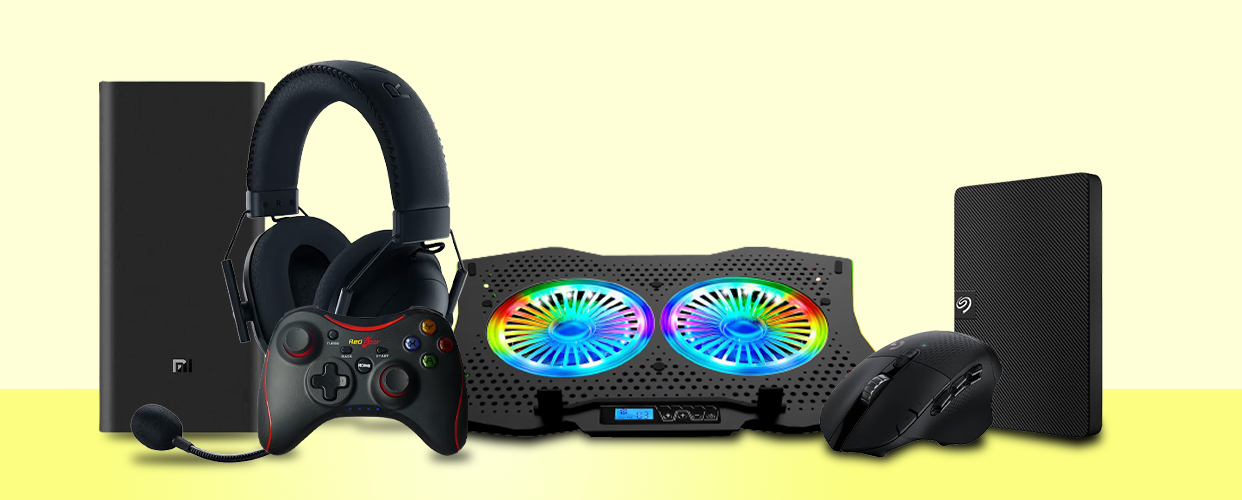 Gaming laptops aren't really known for their battery life. Having said that, you shouldn't always have to play games around a power socket. That's where portable chargers come into the picture. Like for instance the Xiaomi Hypersonic 20,000mAh three-port power bank Its 45W fast charging capability can quickly juice up your laptop while you're busy playing games. Furthermore, the powerbank itself can be charged to its maximum capacity at 45W in just under four hours.
Even though laptops tend to have decent storage space, heavy games can eat into the space, and before you know it, you're running low on memory. Hence, it is advisable to invest in an external hard drive. One such hard drive we recommend checking out is the Seagate Expansion 2TB, which uses USB 3.0 for hassle-free connectivity, and is sleek and lightweight for easy portability.
Hours of gaming might cause your laptop temperatures to rise, adversely affecting its performance. Cooling pads come as a boon in such scenarios. They not only allow you to use your laptop on any surface, but their built-in fans pump fresh air onto the bottom of your laptop to further regulate temperatures. If you're looking for one, grab the Croma gaming cooling pad which has an adjustable angle range (6.5-45 degrees), and is suitable for laptops of all sizes (10-18 inches). Its dual-11 cm-fans with 6-grade speeds help keep your laptop cool, while the RGB LEDs will make your gaming setup look uber-cool.
If you are considering purchasing a gaming laptop or have bought one recently then you definitely need to buy these accessories. They will give you an amazing gameplay experience by adding more functionality to your laptop.
Disclaimer: This post as well as the layout and design on this website are protected under Indian intellectual property laws, including the Copyright Act, 1957 and the Trade Marks Act, 1999 and is the property of Infiniti Retail Limited (Croma). Using, copying (in full or in part), adapting or altering this post or any other material from Croma's website is expressly prohibited without prior written permission from Croma. For permission to use the content on the Croma's website, please connect on contactunboxed@croma.com