Are fitness trackers a security risk?
Can they be entrustrusted with our personal data?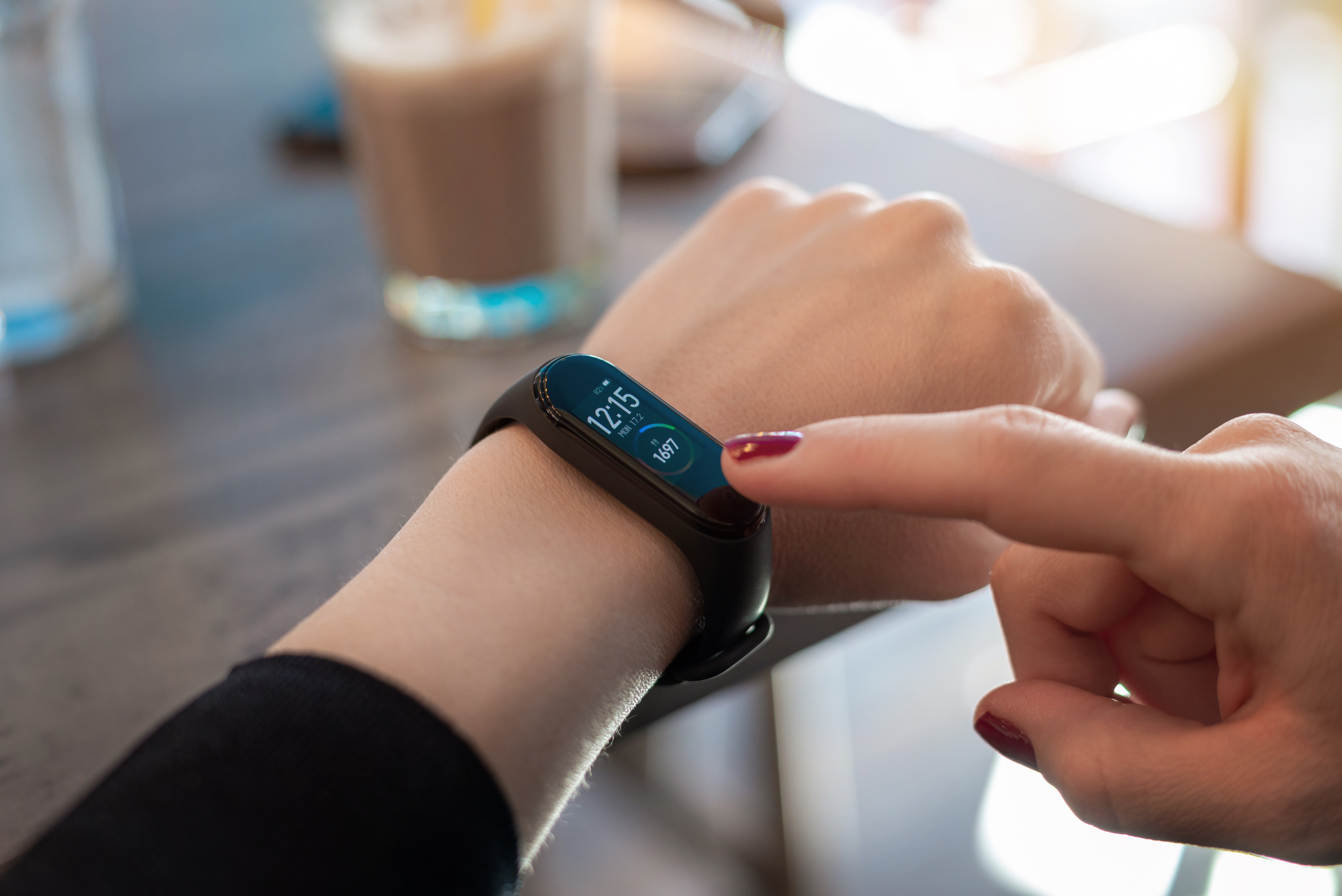 When we put on a fitness band, security is the last thing on our minds. But you have personal information like name, birth date, gender, sleeping patterns, and much more on the app. Anyone who has access to such private information can use it against you or try to find your location. That's why you should be aware of how secure your fitness trackers are.
<!—H2 title-->
What kind of data can fitness trackers access?
When you sign up on your fitness tracker's companion smartphone app, it takes your name, birthdate, age, and gender. You see this info on your profile dashboard. You can choose to keep this information private.
Fitness trackers monitor two types of data. One type of data is the physical activities you do, like how many steps you walk or how much distance you swim. Other data is insight about your body information like heart rate, calories, and much more. They intake this to give you daily stats on the tracking app. With this data about your human body, cybercriminals will not be able to create a strong profile on you. This data is mostly used by respective tracker companies to create their monthly or yearly analysis reports.
<!—H2 title-->
Do these fitness trackers pose a threat to our privacy?
Your data getting leaked is the main concern about using fitness trackers. Brands however claim that they all follow the principle of de-identifying the data. This means that even if your health data is leaked, no one can understand it and track it back to you.
Few fitness trackers have improved their privacy policy. They are straightforward and ask for your consent to share data with third-party businesses. If you want to share your data, then do go through their privacy policy to see how they protect data.
The newer fitness trackers come with GPS connectivity, or they connect to an app with GPS. If cybercriminals find a loophole in your tracker's security, then they can identify your location. You can just turn off your geo-location while using the tracker.
Other than the above, you will not face any security threat from fitness trackers. They are not connected to the internet, and do not have advanced features like payment or browsing social media options. So you do not have to worry about someone stealing your data.
<!—H2 title-->
What measures can you take to secure your information?
There are a few things you should be mindful of to protect your privacy.
1. Fitness tracking apps require an email ID to logging in. You often sign in with the common email address you use for socials, payment apps, and others. We recommend you use a different email address as you do not want criminals to get hold of such credentials. You can create a new Email ID and sign up on the app with the same. 
2. Use different passwords for your socials, payment apps, and the fitness tracker app. You can store these passwords in authentication apps like a Password manager. These apps retrieve your login credentials and help you log in automatically.
3. You should not go for third-party or unbranded fitness trackers just because they are free. 
4. Always check the privacy policy of your fitness tracking app. Especially the third-party apps which monetise our data by sharing it with other businesses. You do not want to avoid privacy loopholes like this. 
5. You can keep your stats private on the fitness tracking app. 
6. Beware of any fake firmware update the tracking app downloads. You can follow the app's social media handles to know more about the new updates. 
Disclaimer: This post as well as the layout and design on this website are protected under Indian intellectual property laws, including the Copyright Act, 1957 and the Trade Marks Act, 1999 and is the property of Infiniti Retail Limited (Croma). Using, copying (in full or in part), adapting or altering this post or any other material from Croma's website is expressly prohibited without prior written permission from Croma. For permission to use the content on the Croma's website, please connect on contactunboxed@croma.com