AC terms: Demystifying 10 jargons to understand them better
Know beyond the buzzwords!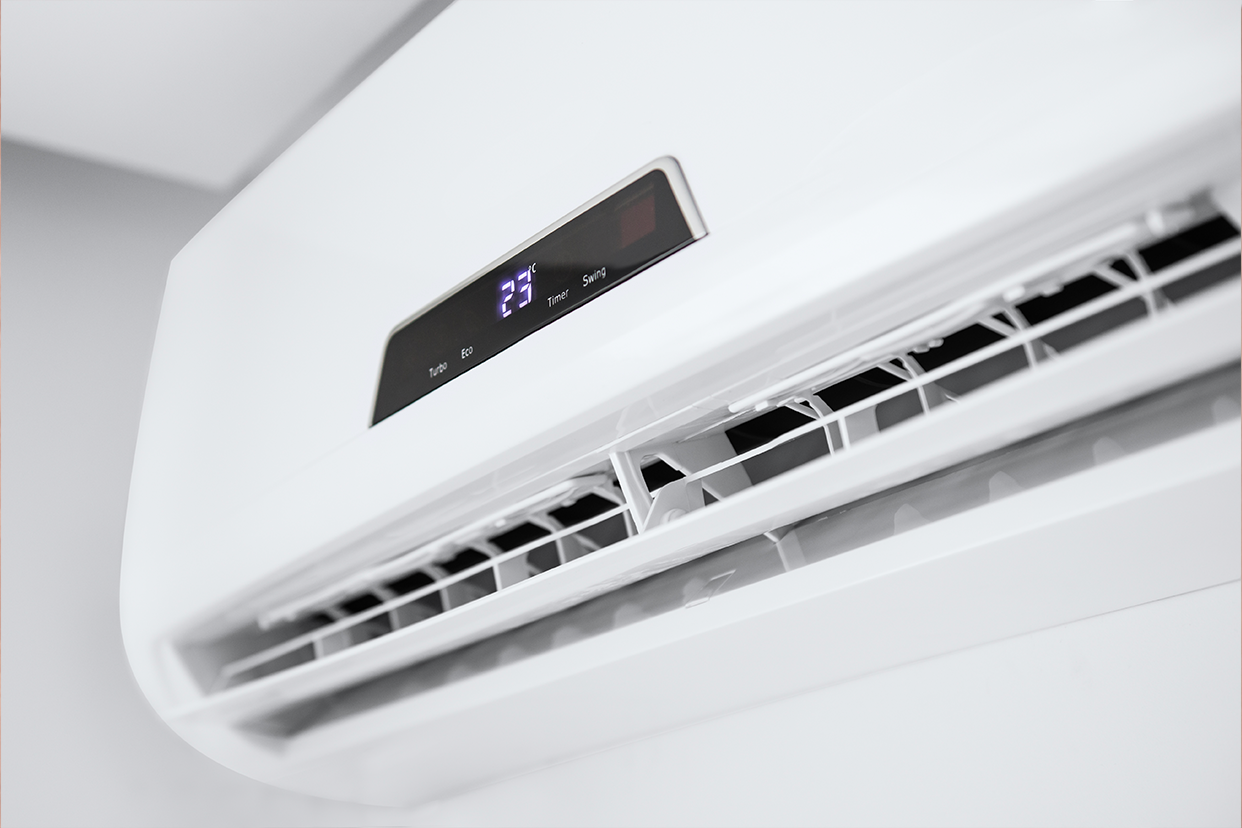 Just like any other electronics, ACs can get a bit technical too. Besides the technical terms, there's also a lot of marketing terms that one needs to understand. This can often create a psychological barrier that can quickly become disorienting if one tries to understand their AC a little better. Well, fear not, here are some of the most popular terms that pops up in a conversation about ACs.
<!—H2 title-->
Demystifying 10 AC jargons
1. Split AC: It is a type of AC that has two units — an indoor unit and an outdoor unit. The indoor unit throws 'conditioned' air into the space, while the outdoor unit pumps refrigerant to and from the indoor unit.
2. Inverter AC:This is a type of AC in which the compressor/motor runs at variable speeds. The temperature is adjusted by changing the speed of the motor without switching it on and off all the time. It makes them more energy efficient than fixed-speed ACs.
3. Convertible AC: It takes the energy efficiency a level up. This AC comes with an inverter compressor, and doesn't work at its full potential if there is no requirement for it.
4. Window AC:This is the simplest type of AC. They used to be really popular back in the day. It is a single-unit AC designed to be installed in a window.
5. Condenser: It is the outdoor part of your system. It receives the hot and high-pressure refrigerant from the compressor and cools it by flowing through a set of coils. After that, it then goes back into the evaporator. It works alongside the compressor to complete the cooling process.
6. Compressor: It is like the engine of an AC. It is situated within the condenser and is responsible for moving the refrigerant between the evaporator and the condenser coil. Once the refrigerant absorbs the heat from the hot air and turns it into gas then it is transported to the condenser by the compressor to be turned into liquid or gas again as per the requirement.
7. Capacity: It is measured in Tons and is also known as Tonnage. You must have heard this while purchasing an AC yourself. It simply means the cooling capacity of the air conditioner.
8. Diffuser: They are usually located at the outlet points, and they split the airstreams into multiple directions to achieve a balanced and effective airflow.
9. Refrigerant: It is a chemical compound that absorbs environmental heat and provides cool air. There are many types of refrigerants that are used in a variety of devices and home appliances. The most famous one right now is R32; it is a non-ozone-depleting chemical and comparatively far better than refrigerants like R410A.
10. Smart AC: A smart AC can connect to a Wi-Fi network and can be controlled through an app on your phone. This opens a lot of features such as controlling temperature, scheduling when to cool, and increased efficiency among plenty of other things.
These are some of the most basic terms and, perhaps, just the tip of the iceberg when it comes to AC terminologies. There are plenty of other things like different filters such as Antiviral, Anti-dust, 2.5 particulate matter, etc that you may have heard recurrently. These all have something to do with providing clean and hygienic air that is suitable for breathing. Apart from this, there are some more technical terms like PCB and ADC sensors. These are fairly technical, and you will rarely stumble upon them.
Disclaimer: This post as well as the layout and design on this website are protected under Indian intellectual property laws, including the Copyright Act, 1957 and the Trade Marks Act, 1999 and is the property of Infiniti Retail Limited (Croma). Using, copying (in full or in part), adapting or altering this post or any other material from Croma's website is expressly prohibited without prior written permission from Croma. For permission to use the content on the Croma's website, please connect on contactunboxed@croma.com