Tips to help you live awesomely!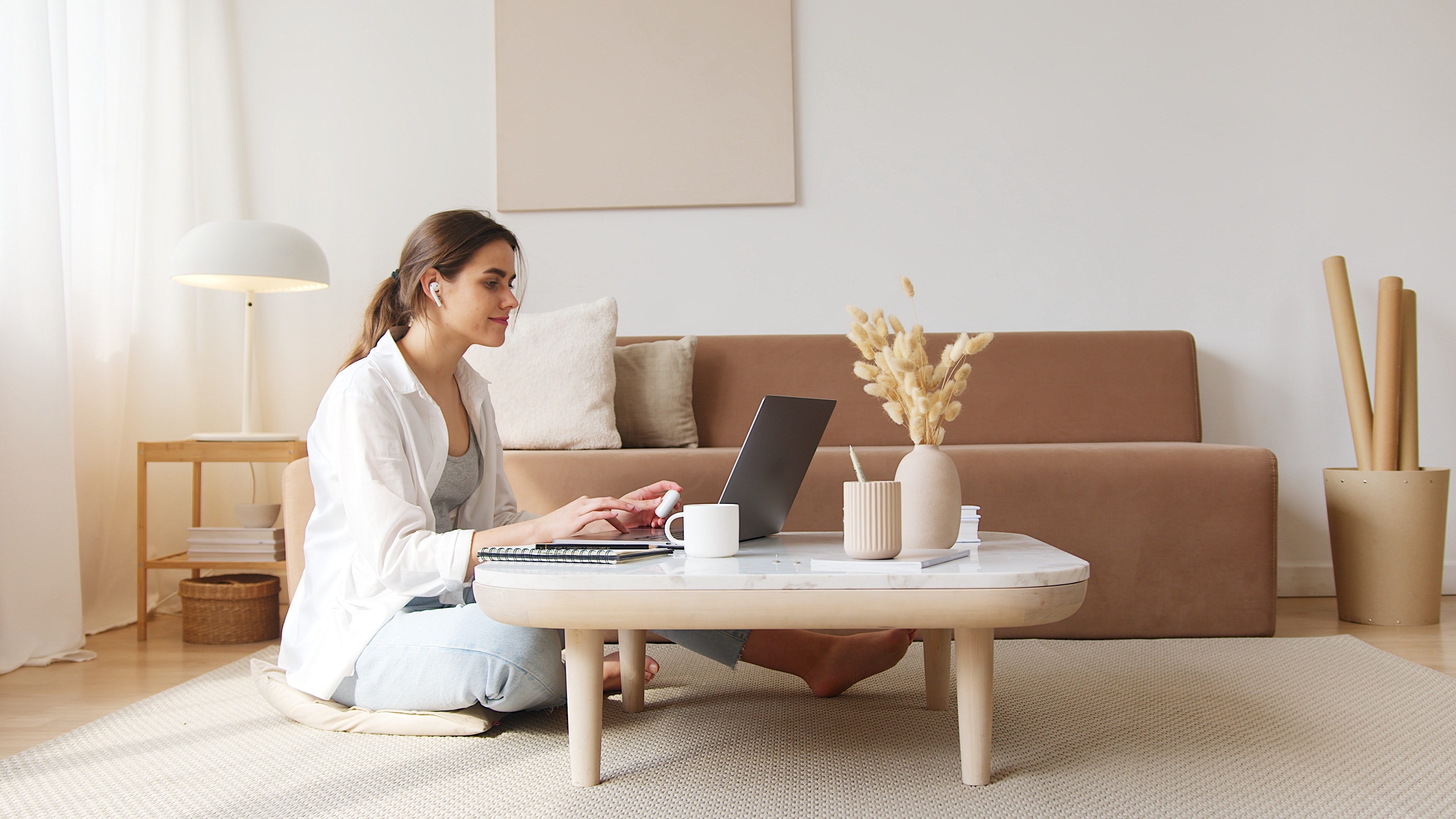 As we ease into the new year, we find ourselves reminiscing about the past two years that were. In fact, they sped by behind numerous Dalgona coffees, Ludo matches, video calls and conference calls! But as the world continues to combat the virus by staying indoors, we too have grown to realise how technology has aided us over the years and has made our life comfortable. Learning from our past has taught us to stock up, keep essential food and electronics handy to make sure we can survive another 'house-arrest'! However, if you're still wondering what you need to add to your slew, we have a convenient list of electronics for you to consider for the next purchase: 
Air conditioners & Coolers: With winter in its full glory, you might wonder why we've put air conditioners on our list! But did you know that reversible air conditioners make an excellent addition to your home? And as we edge closer to the summer months, it wouldn't hurt to have a cooler accompanying us for our at-home hours.
Bluetooth Speakers, Earphones & Headphones: Just because you have to spend your waking hours within the home doesn't mean you can't have a party of your own. With the right Bluetooth speakers , earphones or headphones, you can make the most of your time indoors by enjoying a party with yourself. Doesn't sound like a bad deal if you ask us!
Laptops & Smartphones: While most of us owe our sanity to several things, it was eventually our laptop and smartphone that got us through our indoor days. Whether it was catching up on Netflix or getting our work done efficiently, the devices helped us get by without a real struggle. And even if you're someone who has to go out for work every now and then, these gadgets are definitely handy to have on the go.
Kitchen Appliances: For someone who is a food enthusiast, trying your hand on new delicacies is a great way to keep yourself engaged on dull days. Whether it is an OTG or an air-fryer, grab yourself a kitchen buddy to help you whip up a delicious fare. But if you're someone who is looking for a hand during these trying times, bringing in a dishwasher will take things off your plate – pun very much intended!
Monitors, Printers & Routers: If you feel that your home is held together by stable Wi-Fi, you're not wrong. To get your tasks done effectively, having fast-functioning network connectivity is of utmost importance. Additionally, if your work demands you to spend long hours in front of your desktop, getting a full HD monitor will help you get it done efficiently. And, of course, having a printer to do your office work with ease is also a part of the new normal.
Healthcare Devices: In a time and age where health comes first, having healthcare devices at hand ensures that it never has to take a backseat again. In fact, with a smartwatch in hand, you can make sure your vitals are recorded on an everyday basis, and the slightest discrepancy can be monitored immediately. So, whether it is a digital thermometer, treadmill or nebuliser, never compromise on health (or find excuses not to stay fit!) ever again. 
Accessories: Pair your electronics with the right accessories, which will help you go a long way. Want to make sure your office work remains in one place? Investing in a hard disk will ensure you never have to look for all the office-related stuff frantically at the last minute. To make work time more convenient, you can also stock up on laptop accessories such as a mouse, bedside lamps, and even table fans to be comfortable all day long!
So, don't fret if the time demands you to stay at home and fight the virus. Instead, make the most of your time indoors by having the right gadgets by your side. 
Disclaimer: This post as well as the layout and design on this website are protected under Indian intellectual property laws, including the Copyright Act, 1957 and the Trade Marks Act, 1999 and is the property of Infiniti Retail Limited (Croma). Using, copying (in full or in part), adapting or altering this post or any other material from Croma's website is expressly prohibited without prior written permission from Croma. For permission to use the content on the Croma's website, please connect on contactunboxed@croma.com