5 cool things you didn't know your speakers could do
Have you tried these tricks with your speakers yet?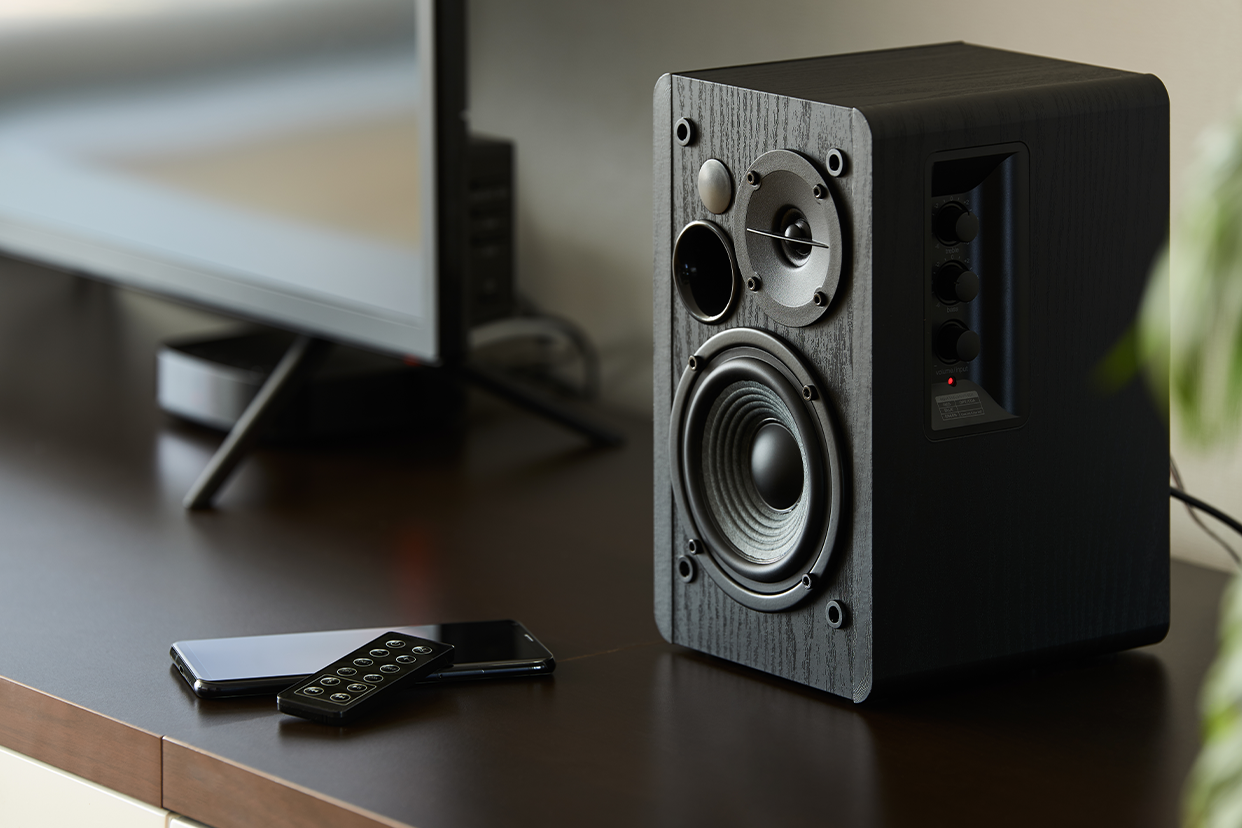 Speakers are essential for your home, but they can also be used in many ways which you probably didn't know about. From creating surround sound experience to streaming music, and even making your home smarter, the possibilities are exciting. In this article, we'll explore some cool things you didn't know your speaker could do. So, if you're looking for a way to add more functionality and fun to your audio setup, keep reading.
<!—H2 title-->
Connect to your TV or other devices
You can connect your speakers to your TV or other devices for a better sound experience. Whether you're watching a movie, playing the latest video game, or dancing to your favourite songs, if your TV's speakers aren't great, pairing it with an external speaker could do wonders.
<!—H2 title-->
Play audiobooks
Do you love to get lost in a good book, but don't have the time to sit and read one? You can listen to your favourite books on your speakers. Connect your speakers to any audiobook streaming service via your smartphone and you can get started within a few taps. Listening to your audiobooks on your speakers could be productive when you have chores like laundry or cleaning lined up.
<!—H2 title-->
Take calls
If your speaker qualifies as a smart speaker, it also has a microphone built-in, allowing for two-way audio communication. Some other non-smart speakers also come with microphones. You'd be amazed to know that these speakers are also capable of taking your calls hands-free. This is great for when you need to multitask while talking on the phone, or if you're using a Bluetooth headset and don't want to wear it all day.
<!—H2 title-->
Set up multi-room audio system
Surprising as it may be your home audio studio can be easily connected to other speakers throughout the house. You don't need any cables or extra wiring to get a multi-room audio system— just add some extra speakers and you can listen to the same song in multiple rooms. Of course, you will need speakers that support this feature to proceed.
<!—H2 title-->
Use as a home theatre system
With the right setup, you can turn your speakers into a DIY home theatre system. All you'll need is a TV, a receiver for the system, and your speakers for the surround sound effects. Once set up, you can connect the TV to the receiver. You will then need to connect your speakers and adjust their settings as well, so that sound from all directions is heard accurately.
Disclaimer: This post as well as the layout and design on this website are protected under Indian intellectual property laws, including the Copyright Act, 1957 and the Trade Marks Act, 1999 and is the property of Infiniti Retail Limited (Croma). Using, copying (in full or in part), adapting or altering this post or any other material from Croma's website is expressly prohibited without prior written permission from Croma. For permission to use the content on the Croma's website, please connect on contactunboxed@croma.com