How to set up an Alexa smart speaker?
Let us assist you now so that Alexa can assist you later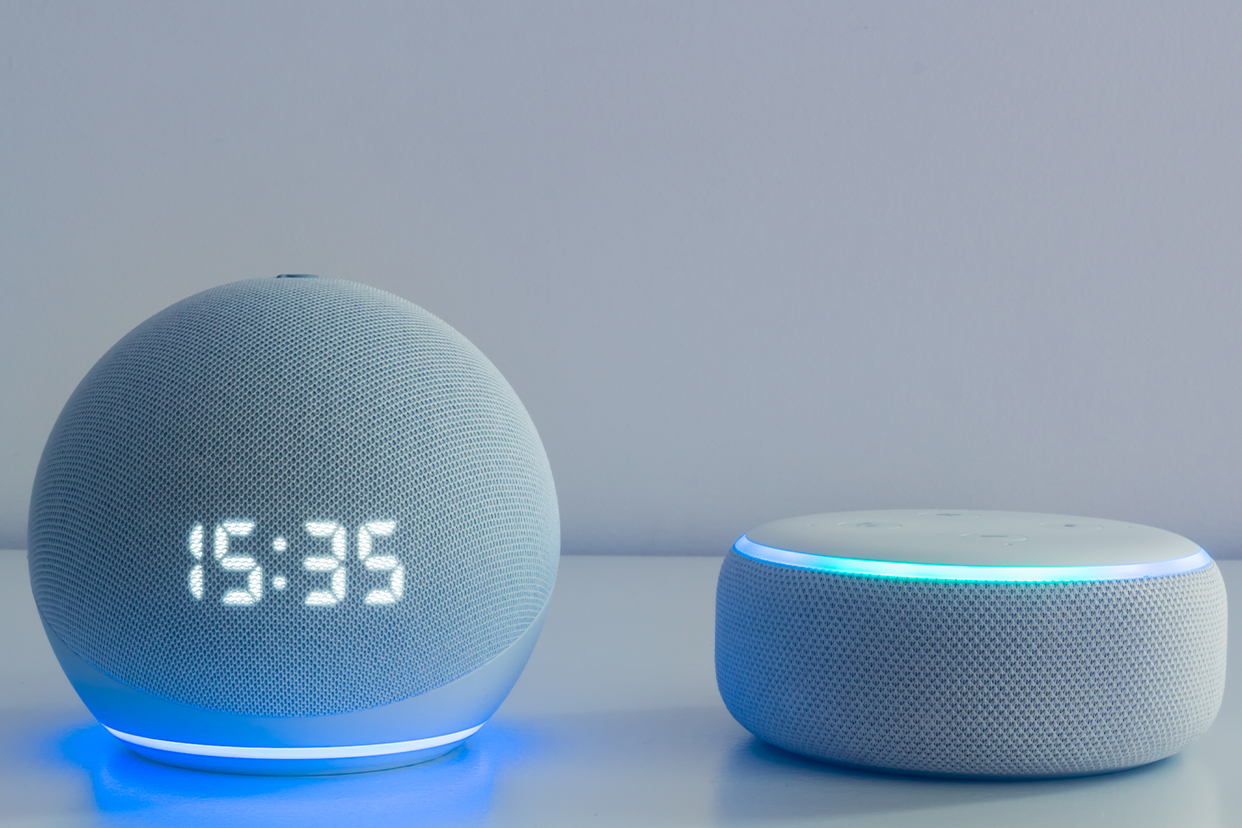 Gadget and devices around us are slowly becoming smarter, and it was about time our speakers became smart too. They are no longer just audio playback devices, but they can do a bunch of things. If you've jumped onto the smart speaker bandwagon and wondering how to start and set it up, we've got you covered. Here's a guide to setting up an Amazon Alexa-powered smart speaker in no time.
<!—H2 title-->
What is a smart speaker?
At first glance, a smart speaker may look like any other audio playing device, but there is one big difference. They can connect to the internet and can be controlled by voice commands from a user. They have an integrated virtual assistant to which a user interacts, and this assistant performs many tasks such as replying to your queries, setting alarms, reminders, and playing music among plenty of other things.
<!—H2 title-->
Steps to set up an Alexa-powered speaker
1. After taking the speaker out of the box, insert one end of the power cable into the speaker and plug the other end into a power outlet.
2. The ring light will turn on to confirm it is powered on.
3. It will then say "Hello, your device is ready to set up. Just download the Alexa App & follow the instructions" on your smartphone.
4. An orange ring light will come on to indicate that the speaker is in setup mode.
5. Open the Alexa app on your smartphone and sign into your Amazon account.
6. It will then show you profiles under the account if you have multiple. Select the one you want.
7. Then it will ask permission for accessing your contacts. You can choose either Allow or Later depending on your choice.
8. It will then bring you to the home screen of the app.
9. Tap on "Devices" at the bottom right beside the "More" option.
10. Here, click on the plus (+) icon at the top-right corner.
11. Then click on the Add option.
12. Under the All Devices option, click on the name of the smart speaker, for e.g., it can be Amazon Echo.
13. After that, under the Echo Smart Speaker section, click on the "Echo, Echo Dot, Echo Plus & more" option. This will include all smart speaker names manufactured by Amazon.
14. It will ask whether your smart speaker is plugged in and in setup mode.
15. Click on the Yes option if it is in setup mode.
16. It will ask permission for Location, you can select Yes as it will make the process seamless & hassle-free.
17. Turn on your Location & Bluetooth on your phone.
18. It will then search for your speaker. It may take a few seconds. Your device will appear on your phone, tap on it.
19. It will then search for Wi-Fi. Make sure your phone, as well as the speaker, is connected to the same Wi-Fi connection. You will get the option to manually do it through "Add new network". Click on Connect after filling in the details.
20. It will take a few seconds and after that, it will be done.
21. A message will appear on your phone, and the speaker will tell you so as well.
22. It will confirm the process is complete.
23. Simply, click on continue and select language according to your preference. You are now done. You have successfully set up your Alexa Speaker.
Now simply give commands and get amazed at the things this smart speaker can do!
Disclaimer: This post as well as the layout and design on this website are protected under Indian intellectual property laws, including the Copyright Act, 1957 and the Trade Marks Act, 1999 and is the property of Infiniti Retail Limited (Croma). Using, copying (in full or in part), adapting or altering this post or any other material from Croma's website is expressly prohibited without prior written permission from Croma. For permission to use the content on the Croma's website, please connect on contactunboxed@croma.com