What are the different kinds of ovens available today?
A guide to all the ovens you need to know!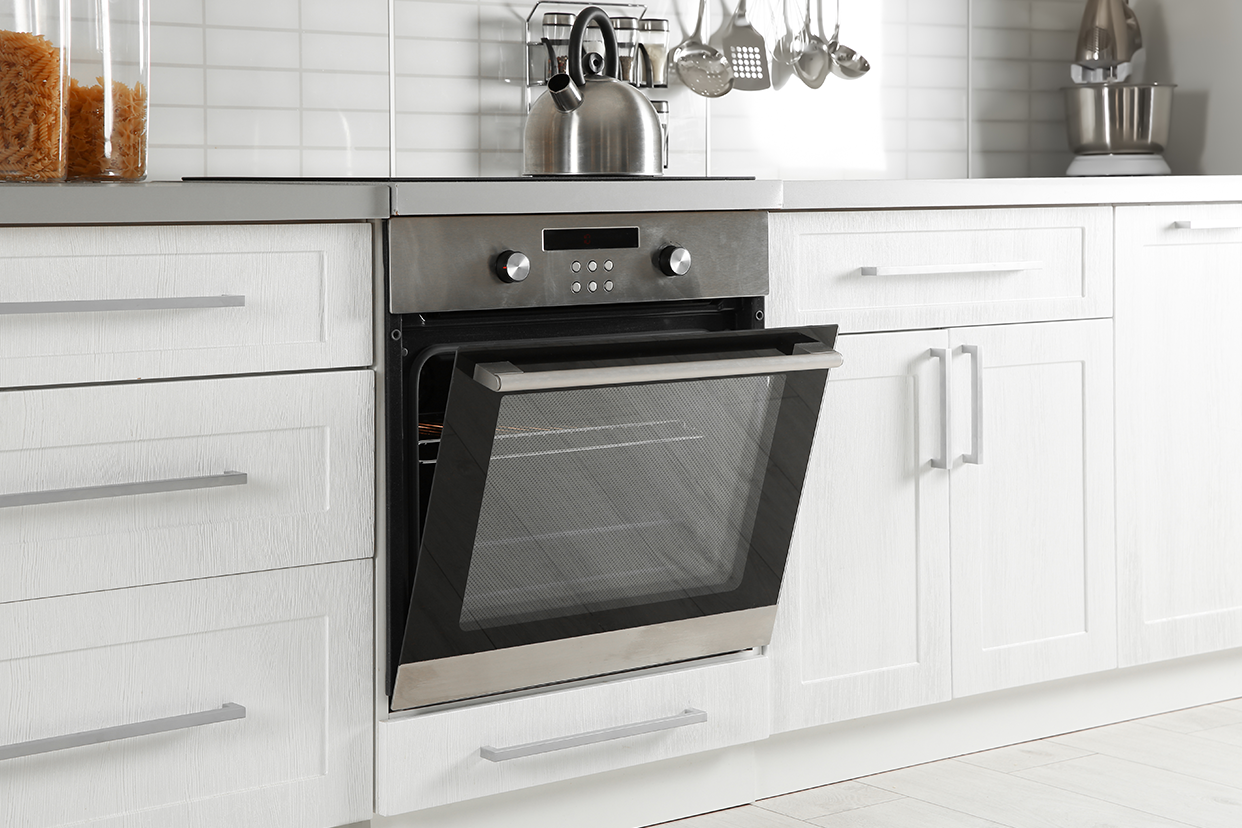 Your kitchen's centre is an oven, which you depend on to help you prepare your family's favourite dishes. There are several things to think about while looking for a new oven. Finding the ideal oven for your kitchen will be easier if you are aware of the characteristics, functions, and configurations of every type of oven.

There are different kinds of ovens available in the market today. Most people only know about microwaves. If you're planning on buying one, it is best to be sure of which oven is suited for your needs. It will help you make the right choice according to your requirements.
<!—H2 title-->


Conventional Gas Ovens
Conventional ovens are, without a doubt, the most popular kind, having been a staple of modern homes since the 1950s. They come in a variety of sizes, patterns, and styles and can be either gas or electric. Conventional ovens can also be standalone, built-in (attached to a wall), or a component of a kitchen range. They thus give you a wide range of possibilities from which to choose.

Traditional gas ovens typically use a gas burner as the heat source — by heating the oven from bottom to top. In essence, they cook food from below. Although some versions let you utilise both the top and bottom functions at once, they also offer a separate top chamber for broiling.


<!—H2 title-->
Conventional Electric Ovens
The bottom-up heat transmission and the abundance of options are two features that conventional gas and electric ovens have in common. The heat source is the primary distinction between the two. Traditional gas ovens utilise a gas burner to cook meals, but an electric oven uses an electric burner element, as you might have guessed. Compared to their gas equivalents, electric ovens are frequently less expensive. They are also less susceptible to temperature changes and don't discharge a lot of moisture into the air.


<!—H2 title-->
Convection Ovens
In recent years, convection ovens have rapidly increased in popularity. After all, they cook food more quickly and uniformly, lessening the possibility of hot and cold areas. The fan and exhaust system on this kind of oven circulates the hot air inside the device and encourages even heating. Additionally, the improved air circulation makes it simpler to crisp or brown the outside of your meal while preserving its juicy interior.

ALSO READ: 5 tips to clean your microwave ovens
<!—H2 title-->
Microwave Ovens
Microwave ovens, or simply put: "microwaves," are a type of oven created for quickly and effectively heating a range of meals. They use high-frequency microwaves, a type of electromagnetic radiation, as their name implies, to quickly and efficiently heat meals in a couple of minutes or even seconds. A microwave oven is a compact device that doesn't require much counter space.
<!—H2 title-->
Toaster Oven
The countertop appliance known as a toaster oven is slightly smaller than a microwave. Common uses include roasting vegetables, grilling meat, baking bread or pizza, and other basic cooking tasks.

Compared to traditional ovens, toaster ovens are less expensive and take up less room in your kitchen. They are very simple to set up and operate. The quantity and variety of food you can prepare are rather constrained.

Now that you know about the different types of ovens available in the market, you can make an informed decision. Ask yourself what you intend to do with your oven. If it's just heating food, then your best bet would be to buy a microwave. Otherwise, you can opt for a convection microwave.
Disclaimer: This post as well as the layout and design on this website are protected under Indian intellectual property laws, including the Copyright Act, 1957 and the Trade Marks Act, 1999 and is the property of Infiniti Retail Limited (Croma). Using, copying (in full or in part), adapting or altering this post or any other material from Croma's website is expressly prohibited without prior written permission from Croma. For permission to use the content on the Croma's website, please connect on contactunboxed@croma.com