Hair straightener vs hair straightening brush: Which is better for you?
Let's straighten things up for you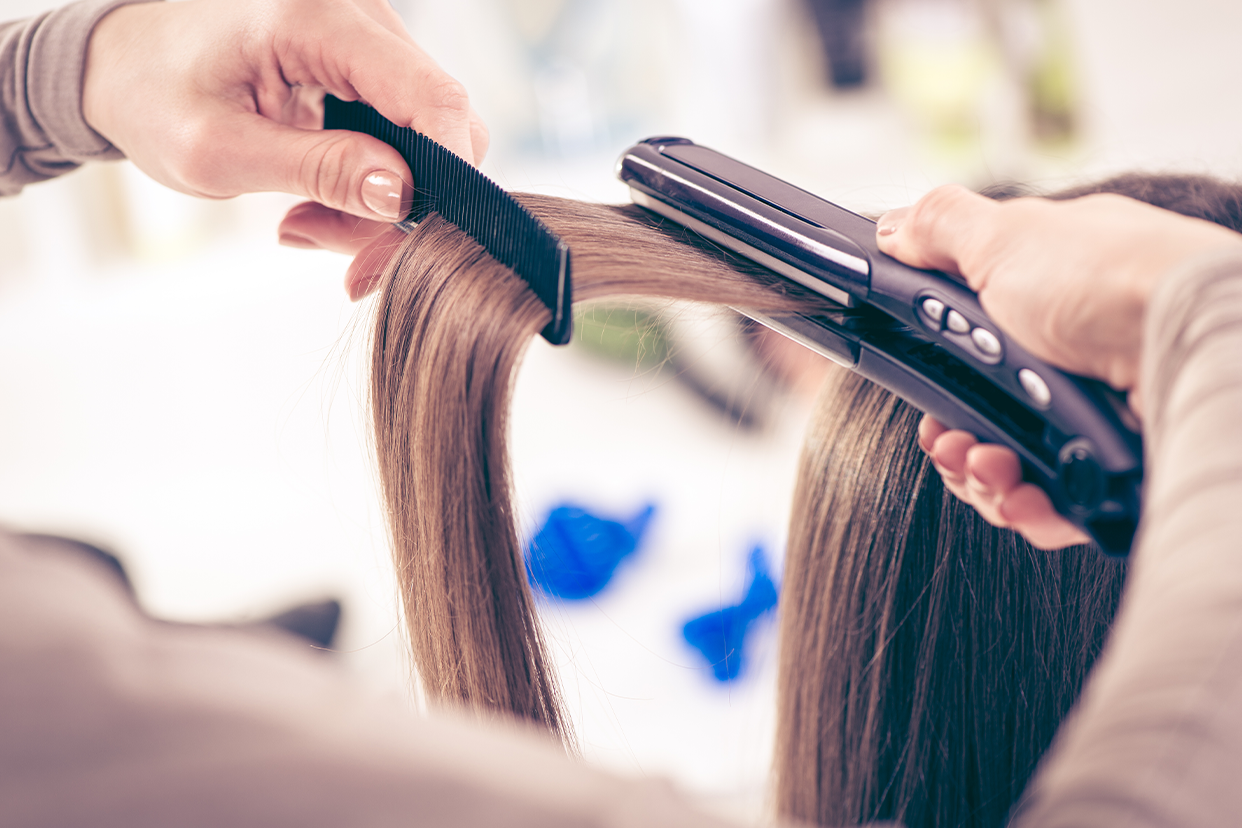 Who doesn't want frizz-free and straight hair? Some are blessed with straight locks, while others have to depend upon gadgets like hair straighteners to achieve such looks. While it is a default option for many, you would have also come across something called hair straightening brushes. These try to achieve the same result, but in a slightly different way. So which is better you ask? Well, read on.
<!—H2 title-->
What is a hair straightener?
These are also known as 'flat iron' and are fairly common. As the name suggests, they are used to straighten curly or wavy hair. They look like a pair of tongs with two flat ceramic or metal heated plates. Apart from straightening, they also make your hair smooth.
<!—H2 title-->
Benefits of a hair straightener
1.Whether you have wavy, frizzy, curly, or any other type, they work really well with all hair types
2. They are highly effective in straightening hair regardless of how curly they are. And the results are pretty lasting as well.
3. You can achieve a lot of hairstyles using a hair straightener. Once you buy it, you will realise, you can use it for more than just straightening.
<!—H2 title-->
What is a hair straightening brush?
These are electric brushes that can straighten your hair while brushing them. They look just like any other paddle brush, maybe a little bigger in some cases, but they have an electric cord at the end of the handle.
<!—H2 title-->
Benefits of a hair straightening brush
1. You can effectively brush and straighten your hair at the same time. You can get frizz-free, straight, and smooth hair in one step.
2. It doesn't affect the overall volume of your hair.
3. You can be used it daily. The heated element doesn't touch your hair directly so you can use a hair straightener brush quite regularly.
<!—H2 title-->
Which one should you pick?
They both have their advantages, and picking one comes down to what you actually intend on doing with your hair. A flat iron can straighten even the curliest hair without any issue. They however aren't meant for daily use. Hair straightening brushes, on the other hand, are much cheaper to buy. They are also considered safer to as they don't have any exposed hot plates.
If you want to straighten your hair once in a while then getting a flat iron makes more sense. If your main concern is protecting your hair from direct heat then a hair straightener brush is the option you should go for. If you're wondering where to get started on your journey to buying one for yourself, Croma's new year's sale has it all figured out for you. Don't forget to check it out!
Disclaimer: This post as well as the layout and design on this website are protected under Indian intellectual property laws, including the Copyright Act, 1957 and the Trade Marks Act, 1999 and is the property of Infiniti Retail Limited (Croma). Using, copying (in full or in part), adapting or altering this post or any other material from Croma's website is expressly prohibited without prior written permission from Croma. For permission to use the content on the Croma's website, please connect on contactunboxed@croma.com