Refrigerator star ratings: What do they mean?
A star can make all the difference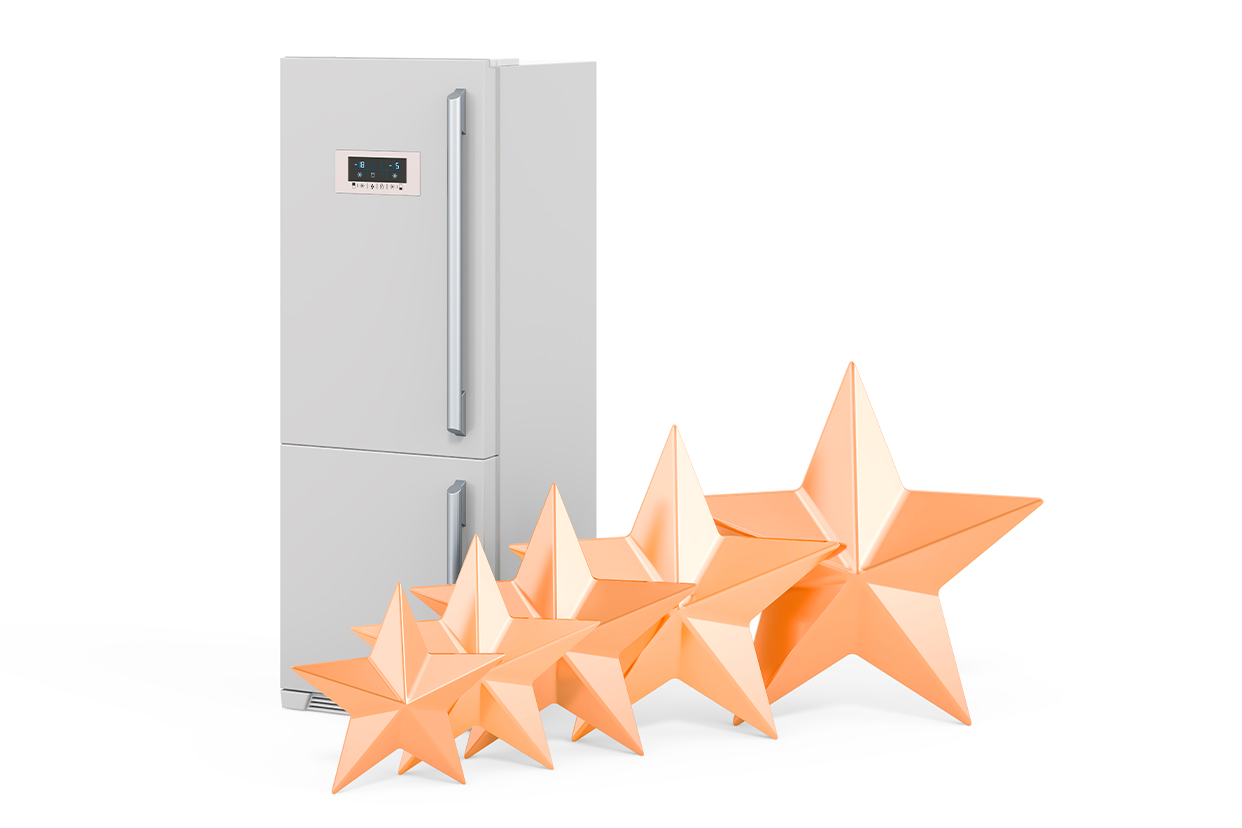 When buying a new refrigerator for your home, it is not just enough to consider the form factor, number of doors or overall capacity. It is equally important to take its star rating into consideration. A star rating has nothing to do with customer or expert reviews, but essentially a mark of its efficiency. Read on to find out why the star ratings on a refrigerator are important.
<!—H2 title-->
What is the star rating on a refrigerator?
Just like the air conditioners, India's Bureau of Energy Efficiency (BEE) gives a rating to a refrigerator to show how energy efficient it is. This rating is a score between one and five.
<!—H2 title-->
What do the star ratings indicate?
Star ratings indicate the energy efficiency of the product. The higher the star rating, the more energy efficient the product is. Star ratings vary from 1 star to 5 stars. While buying a refrigerator, one must carefully choose the star rating. Needless to say, a 5-star refrigerator will be costlier than a 1-star refrigerator. But since it is more efficient, if will repay you by cutting down your electricity bill in the long run.
<!—H2 title-->
Types of star ratings:
1 star: These are among the most affordable refrigerators. They are not energy-efficient at all, and consume approximately 487 kWh per annum.
2 stars: This is a tad costlier, and consumes relatively less power. Approximately 389 kWh of power is consumed by a 2-star refrigerator per year.
3 stars: These are more energy efficient, and consume approximately 311 kWh per year. They are also costlier than a 2-star refrigerator.
4 stars: These consume even lesser amount of energy – 249 kWh per year, and are more expensive than a 3-star refrigerator.
5 stars: This is the highest star rating and saves the maximum energy. It is also the most expensive out of all the star labels. However, it is also the most preferred model, since it saves money in the long run. It only consumes about 199 kWh per annum.
The correlation between the star label and energy efficiency shows how important it's to consider while making a buying a refrigerator. Since this is an appliance that runs 24x7, buying a 5-star refrigerator is the best choice. It might cost a bit extra, but will reduce your electricity bill in the long run.
Disclaimer: This post as well as the layout and design on this website are protected under Indian intellectual property laws, including the Copyright Act, 1957 and the Trade Marks Act, 1999 and is the property of Infiniti Retail Limited (Croma). Using, copying (in full or in part), adapting or altering this post or any other material from Croma's website is expressly prohibited without prior written permission from Croma. For permission to use the content on the Croma's website, please connect on contactunboxed@croma.com