How do you know it's time to change your fridge?
Let's find out if you need to buy a new fridge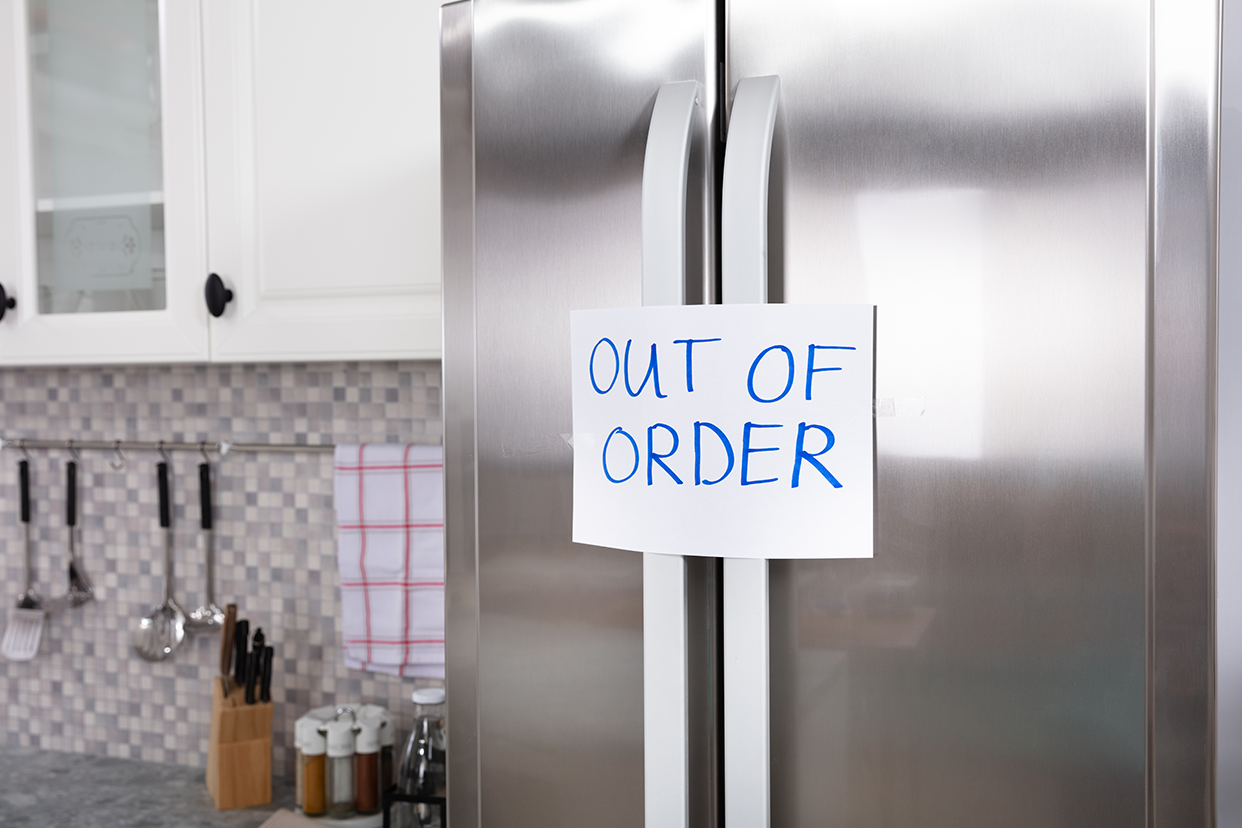 A fridge is perhaps the most important appliance in your kitchen. It keeps your food fresh and safe to eat for a longer period of time. But with gradual use comes the usual wear and tear. But how would you know that it is time to change your fridge and buy a new one? You might think it might be as simple as: once it stops working, you should get a new one. Well, while that can be one approach, it may not entirely be sensible all the time. Even before your fridge stops working, there can be instances when it seems more logical to get a new one.
The first thing to know before looking for any signs is knowing the expected or usual life cycle of the particular product you own. This will give you a fair idea of when you should think about changing the same. But beyond it, let's take a look at the most obvious signs present that mean you need to buy a new fridge.
1) Your fridge is older than 10 years: The first and most obvious sign is the age of your fridge. If your fridge is older than 10 years, it may have already started showing its age, vis-a-vis its effectiveness. A typical fridge is designed to last somewhere between 10 and 15 years.
2) No effective cooling: Another big sign is the loss of effective cooling. You might notice that your fridge is taking longer than usual to cool, and even then it is not performing at the same level it used to. With time, fridges that are unable to maintain a constant temperature make your food spoil faster.
3) Weird noises: When running, you notice an array of weird clicking and a constant hum, from your fridge. This could potentially be a sign of its compressor failing along with a potential malfunction of other critical components.
4) Fridge is leaking: Another obvious sign is water pooling around and under the fridge. It may be due to damaged seals or hoses.
5) Increased electricity bills: If everything remains unchanged from month to month and you notice the above signs, it will be accompanied by a sudden increase in your electricity bill as well. This is primarily due to the loss of effective cooling and the fridge's condenser having worked overtime.
6) Always full: Another sign to upgrade to a new and bigger fridge is that your refrigerator remains almost full to the brim. This might be due to the fact that you have outgrown your prior requirements and needs. You simply need a bigger fridge!
7) Visible wear and tear: Visible wear and tear along with incontinence while using such as doors not shutting properly, there is a gap and other significant damage to the exterior or interior of the fridge. 
8) Lack of desirable new features: Another valid reason is wanting to upgrade and looking for a new feature set. It can be a simple case that your fridge is outdated and doesn't features which may be considered basics today, such as ice dispenser.
Disclaimer: This post as well as the layout and design on this website are protected under Indian intellectual property laws, including the Copyright Act, 1957 and the Trade Marks Act, 1999 and is the property of Infiniti Retail Limited (Croma). Using, copying (in full or in part), adapting or altering this post or any other material from Croma's website is expressly prohibited without prior written permission from Croma. For permission to use the content on the Croma's website, please connect on contactunboxed@croma.com