How to use a tripod with an iPhone?
A surprisingly helpful accessory!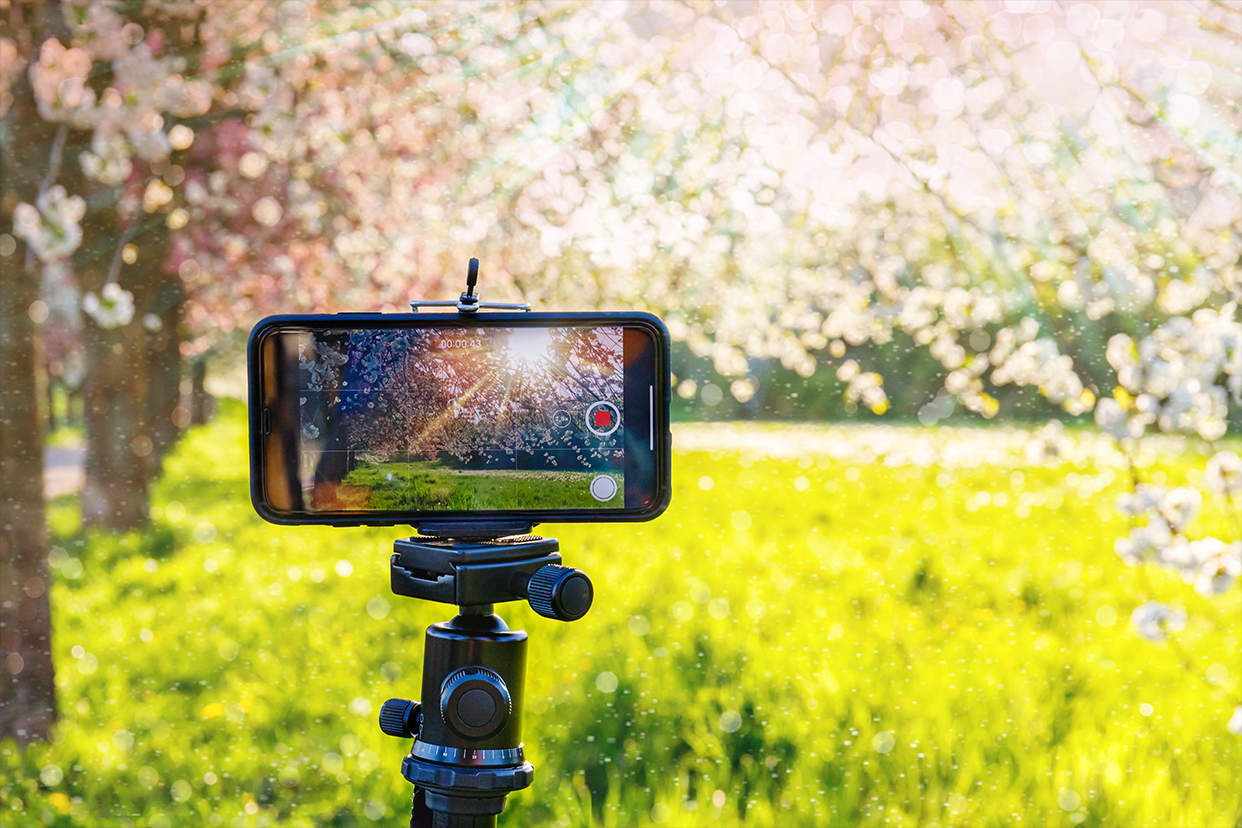 Today, phone cameras have become so good that almost everyone can call themselves an amateur photographer. With some knowledge and a few tricks, you can do wonders with your iPhone camera. Those who are into photography know how much a tripod adds to stability. And if you want to attach your iPhone then you must have noticed it is not that simple. Traditional tripods are made for DSLRs and not smartphones. Don't worry, there is a way you can do it.
<!—H2 title-->
Can you directly attach an iPhone to a tripod?
The short answer is no. Regardless of what height, material, and type of tripod you have, there is going to be a tripod head to which you traditionally attach a DSLR or other compatible camera. You will notice there is a ¼-20 screw or quarter-twenty screw on top of the tripod head for making any sort of attachment.
You can't directly attach your iPhone here. But there are dedicated attachments available that will hold your iPhone firmly in a landscape position, or maybe portrait, and will get attached to the tripod head as well. These attachments are readily available and pretty inexpensive as well.
<!—H2 title-->
How to attach an iPhone to a tripod?
Once you've purchased the attachment, you can attach your iPhone to your tripod in the following manner. This is a general guideline but there is a possibility your tripod might have a slightly different mechanism. But more or less, it will work in the same manner.
1. Slide your phone into the adaptor/attachment. It will have a spring clamp or screw clamp mechanism to secure your phone in place.
2. Make sure the clamps are tight enough and your phone isn't wiggling.
3. Now the base of this attachment will have that quarter-twenty hole which will screw in the tripod head. If you have a smaller tripod without any handle which is pretty small then you may be able to directly screw it in.
4. If you have a bigger tripod, you need to remove the top plate of the tripod head. It comes off pretty easily.
5. There will be a lever that will be holding the plate tightly in its place. Just use that level to unhook the plate.
6. On the bottom side of the plate, you will find a screw that you need to use to attach this plate to the attachment/adaptor.
7. It will be fairly easy since there is nothing complicated about it. Make sure you fasten it properly.
8. Once done, simply reattach the plate which now also holds the iPhone to the tripod.
9. Attach it the same way you used to remove it in the first place.
10. Make sure the plate is firmly attached to the tripod and you are done.
Disclaimer: This post as well as the layout and design on this website are protected under Indian intellectual property laws, including the Copyright Act, 1957 and the Trade Marks Act, 1999 and is the property of Infiniti Retail Limited (Croma). Using, copying (in full or in part), adapting or altering this post or any other material from Croma's website is expressly prohibited without prior written permission from Croma. For permission to use the content on the Croma's website, please connect on contactunboxed@croma.com