Is it worth getting a cellular iPad?
For productivity on the move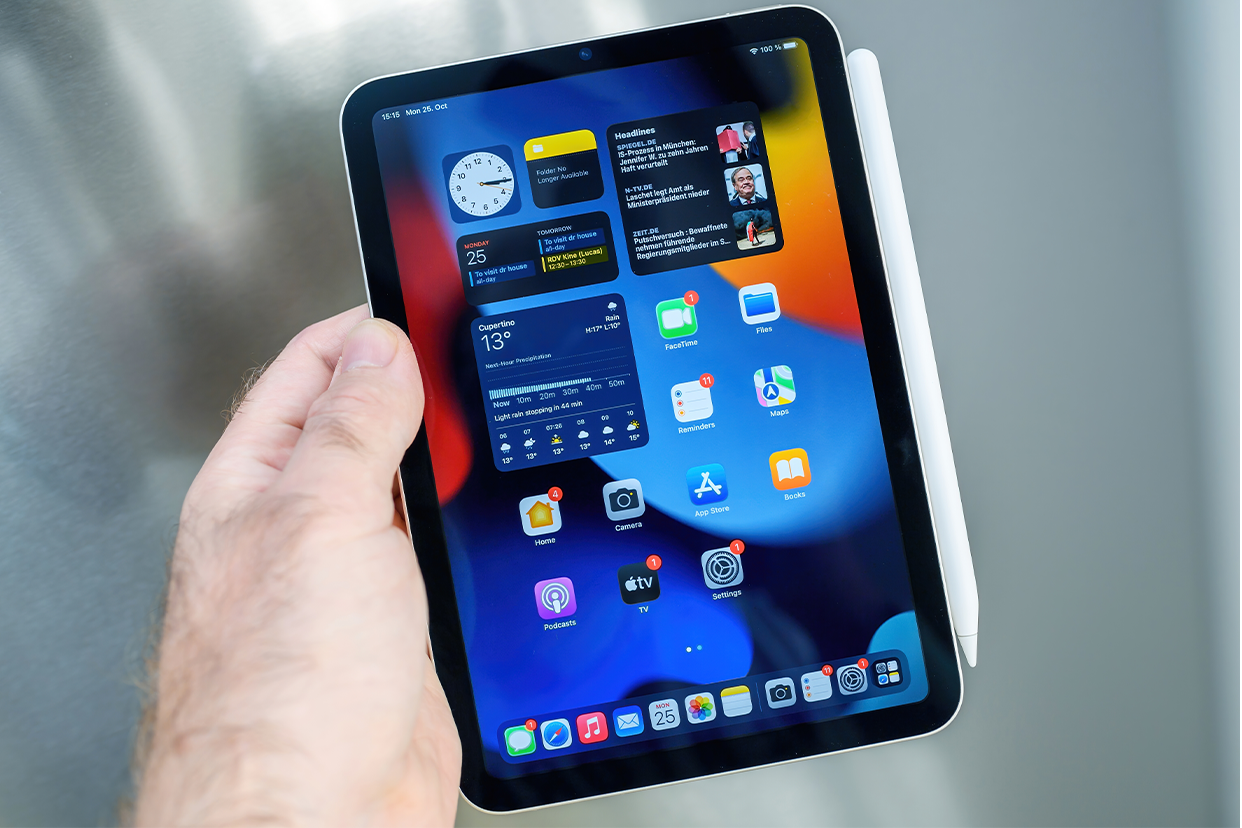 Apple's iPads are known for their functionality, performance, and premium build. The form factor also makes them a perfect portable device to carry anywhere without much hassle. But with so many iPad variants on the market, it can get a bit confusing choosing the right one.
One of the main factors to consider is whether you should buy a Wi-Fi only iPad variant or a cellular variant. Given the huge price difference between the two models, it is not something you would want to decide in a haste. Let's dig deep and answer this question once and for all.
<!—H2 title-->
What is a cellular iPad?
A cellular iPad has a dedicated nano SIM tray for you to use the internet on the move without having to be at the mercy of a Wi-Fi network. All iPad variants are available with a choice of Wi-Fi and cellular support.
One other thing that the cellular model has, but the Wi-Fi-only model doesn't, is a dedicated GPS antenna. This helps with precise navigation. The Wi-Fi-only iPad also has location positioning, but it has to rely on data provided by the local public connections. Even that is a rough estimate, and not a pinpoint location.
<!—H2 title-->
Who should buy the cellular iPad?
For many, the standard Wi-Fi-only iPad will be sufficient. We buy them for their compact size, and they are easy to carry anywhere. But most of us don't really travel with them. In short, we know where we take our iPads with us and in those places, we always find a steady and secure Wi-Fi connection. In this scenario, it doesn't make much sense to spend more to get the cellular model.
A cellular model is for those who travel frequently, and use their iPad as a trusty companion. They know they will go to places where they won't find Wi-Fi or at least secure Wi-Fi. A cellular iPad is for those who are constantly on the move and go to places where they can only get cell reception and don't want to compromise the battery of their phone to create a hotspot and through it use the iPad. In this situation, it makes perfect sense to spend a little more and get the cellular version.
Disclaimer: This post as well as the layout and design on this website are protected under Indian intellectual property laws, including the Copyright Act, 1957 and the Trade Marks Act, 1999 and is the property of Infiniti Retail Limited (Croma). Using, copying (in full or in part), adapting or altering this post or any other material from Croma's website is expressly prohibited without prior written permission from Croma. For permission to use the content on the Croma's website, please connect on contactunboxed@croma.com