Tablets vs Laptops: Which is better for students
Can't decide between a tablet or laptop? Learn the pros and cons of each to make an informed decision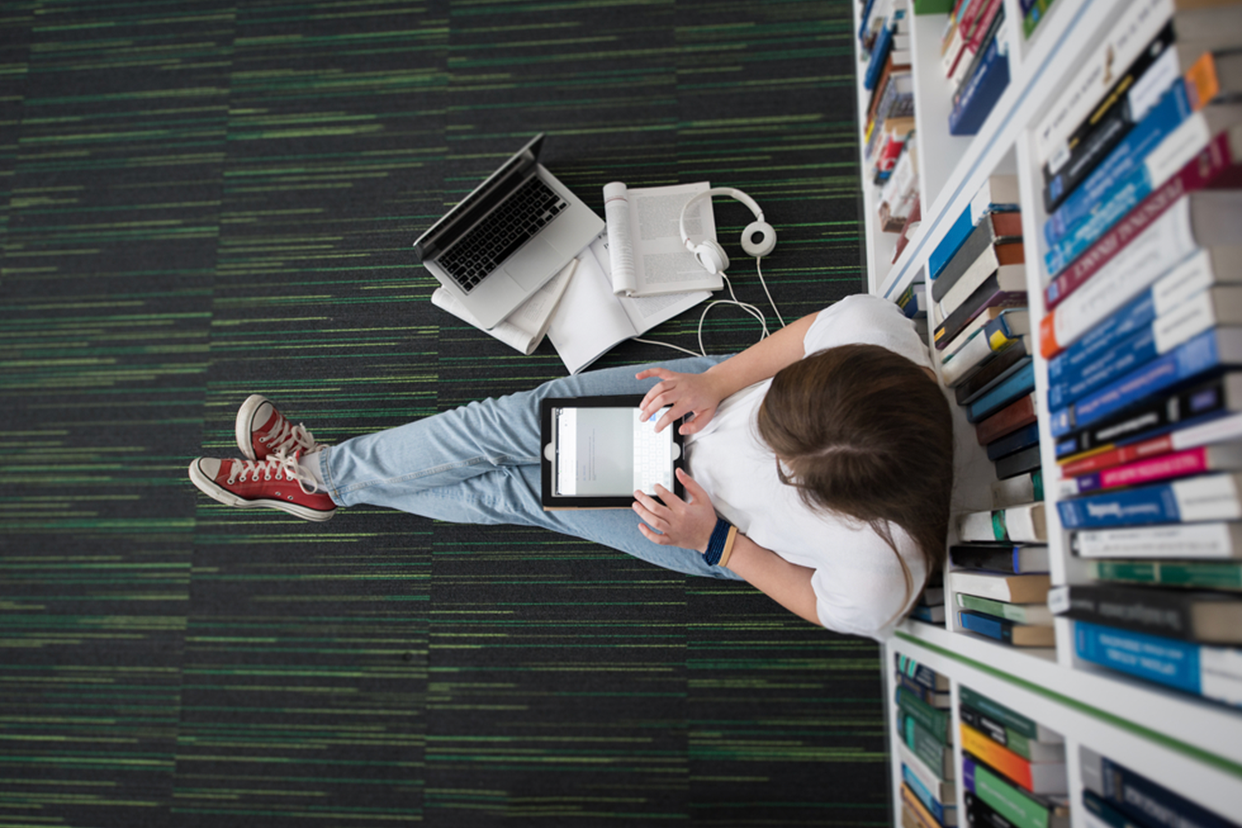 With more flexibility and portability than desktops, laptops and tablets have a lot to offer. With so many options available in the market in each segment, it can be confusing for many students to choose between a laptop or a tablet. We have compared the features of both. So you can make a better choice.
Tablet is more portable than laptop
Many people choose laptops over desktop as they can easily take it anywhere. But tablets have beaten them in this area. Compared to tablets, laptops are heavy. They take up a lot of space on desks. Also it is a hassle to move them around campus. They are more likely to get damaged. The added weight of the charger adapter is another con.
On the other hand, Tablets PCs are created keeping portability in mind. They weigh lighter than your average laptop and need less space. Their size is equal to a notebook. You can easily carry it in your backpack. This makes the tablet a better portable option.
Tablets provide better battery life.
Laptops offer at most 4-5 hours of battery life. We cannot go all day without recharging it. If we use it for extensive use, then at least one recharge is needed. Tablets use mobile operating systems like Android or iOS. For example, the Apple iPad is based on iOS. They also have lesser components and need less processing. Thus they have longer battery life.
Tablets don't require many accessories.
Modern tablets are upgraded smartphones with bigger sizes. They come with a touchscreen display. Students who are used to smartphones can easily find their way around tablets. They use fingers or digital pens instead of keyboards. Some make use of a virtual keyboard while taking notes. The laptop comes with a built-in keyboard. Many students prefer laptops as they find it easier to work on long-form documents.
Tablets only have a single USB port for charging and data transfer. In contrast, laptops offer a wide array of ports. You can insert an SD card or attach an external monitor for data transfer.
Screen size matters
Laptops have typically bigger screen sizes than tablets. You don't need to constantly zoom in to read stuff. We can view multiple documents and media at once. This won't be possible with tablets as we can't view two or more tabs at once.
Operating systems are a game changer
Laptops consist of components that rival a desktop's computing speed. They have the same operating systems as Windows, iOS, and Croma. Students can easily work on serious projects such as video editing , image processing and coding with a laptop MacBook.
Tablets are based on mobile operating systems like Android or iOS. They do not have the processing speed to run heavy software. The newer tablets like the iPad Pro come with processing power. We can perform video editing on them. There is still a long way to go.
Are 2 in 1 laptops a better option?
There are 2 in 1 laptops in the market which offer the experience of both the laptops and tablets. They come with a touchscreen display and keyboard. They also have various ports. You can detach the screen and use it as a tablet. They do not offer computing speed the same as a laptop.
What to keep in mind while purchasing a laptop or desktop?
You should consider requirements like budget, convenience, and use while choosing between a tablet and a laptop. Students who are on a budget and need a device for taking notes and studying online can go for tablets. For example, literature students don't need laptops with high computing speed.
If you want to work in the field of editing and coding, you can go purchase a high-quality laptop. You can think of it as an investment in your career.
Hope you have chosen between desktops and laptops.
Disclaimer: This post as well as the layout and design on this website are protected under Indian intellectual property laws, including the Copyright Act, 1957 and the Trade Marks Act, 1999 and is the property of Infiniti Retail Limited (Croma). Using, copying (in full or in part), adapting or altering this post or any other material from Croma's website is expressly prohibited without prior written permission from Croma. For permission to use the content on the Croma's website, please connect on contactunboxed@croma.com