Kindle Scribe is an e-reader with a stylus
Read books and take notes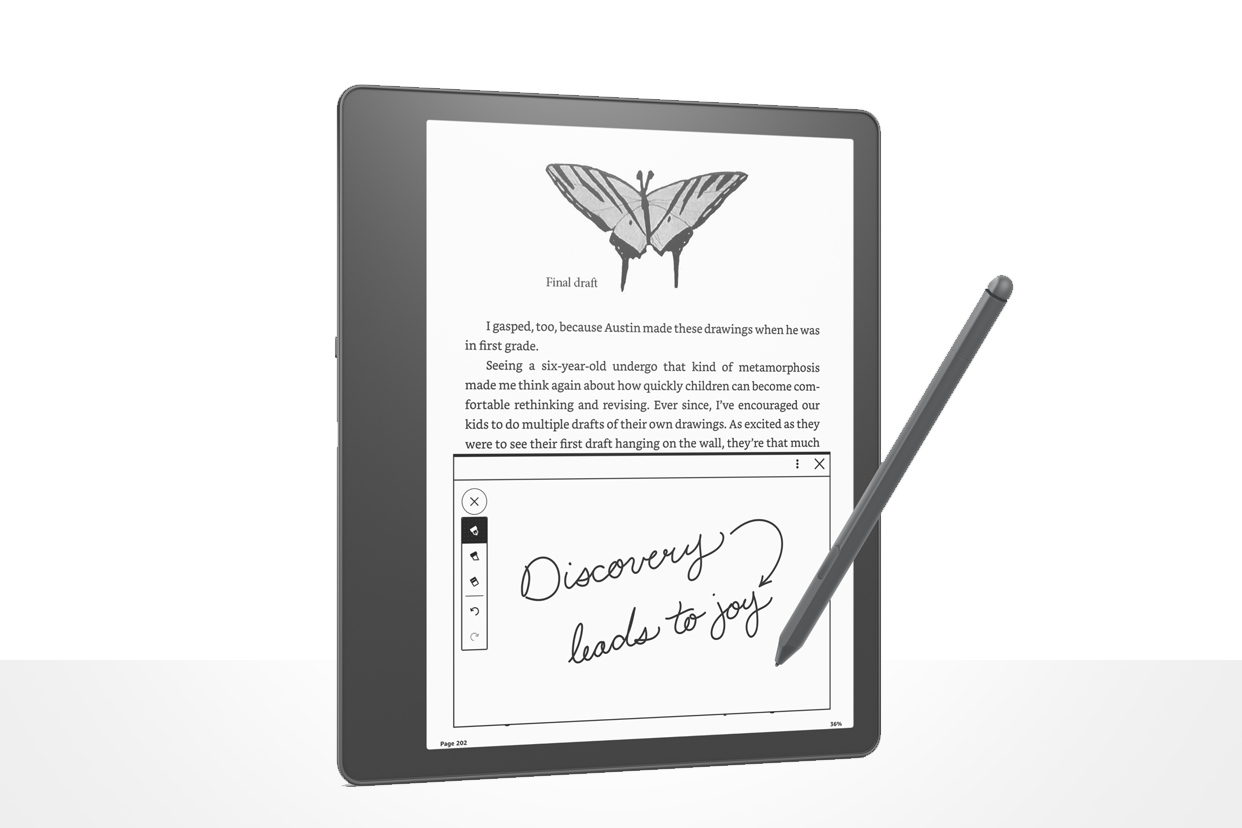 Kindles are synonymous with book reading. But have you ever felt like doodling when you're reading a best seller? Certainly thinks you might, at least that's what its latest Kindle suggests. Enter the Kindle Scribe, an e-reader with a stylus that let's you read books and take notes.
The Kindle Scribe works more like a tablet sporting a 10.2-inch illuminated e-ink display with 330ppi pixel density. It certainly is as big as a tablet, and the experience of using the stylus is like writing on a paper. With features like sticky note, you can take quick notes and add them to the books you download from the Kindle store. Additionally, you can also create to-do lists, and use this Kindle as a planner of sorts. to-do lists, and use this Kindle as a planner of sorts.
Despite being as big as a tablet, at just 5.8mm, it is still as thin as a Kindle. The stylus magnetically attaches to the side of Kindle, and there are two pen options to choose from – Basic and Premium. Needless to say, the latter is the more feature-rich of the two with a dedicated eraser on top and a customisable shortcut button.
Kindle Scribe has been launched with three storage options – 16GB, 32GB and 64GB. Prices start from $339 (approximately Rs 27,000). It will be interesting to see when this new Kindle reaches our shores. In the meantime, you can shop for other Kindles on croma.com or at your nearest Croma retail stores.
Disclaimer: This post as well as the layout and design on this website are protected under Indian intellectual property laws, including the Copyright Act, 1957 and the Trade Marks Act, 1999 and is the property of Infiniti Retail Limited (Croma). Using, copying (in full or in part), adapting or altering this post or any other material from Croma's website is expressly prohibited without prior written permission from Croma. For permission to use the content on the Croma's website, please connect on contactunboxed@croma.com