Liquid vs powder detergents: What is better for your washing machine?
The fight to clean your clothes better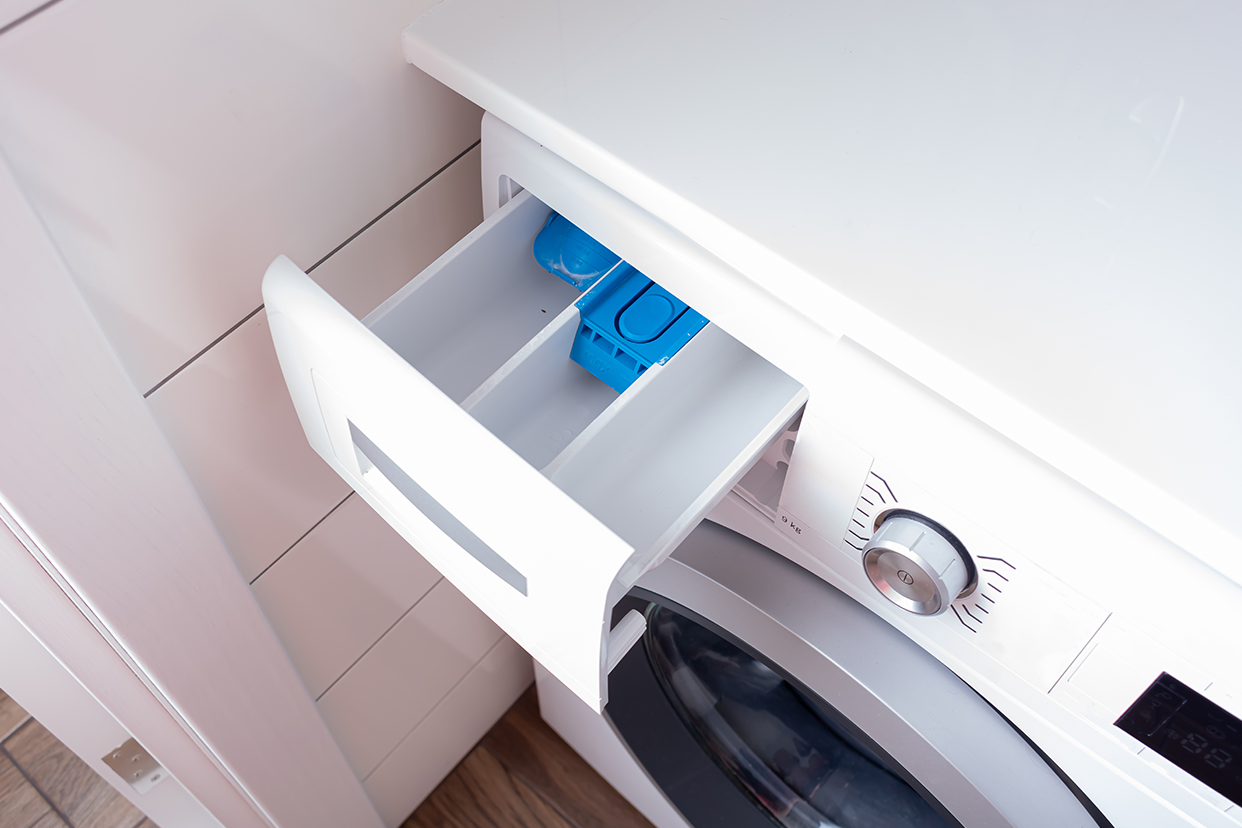 Keeping clothes clean and fresh gives off the impression that they're new. To ensure that they don't fade or get spoilt over time, people are quite particular about the kind of detergent they use while washing clothes. These days washing machines use either liquid or powder detergents to clean clothes, so which of them is better? Let's find out.
<!—H2 title-->
Liquid detergent vs powder detergent
Powder detergents and liquid detergents both get the job done of removing stains from your clothes. Both are compatible with a washing machine, and it is a matter of personal preference which one you choose.

But if you ask which one is better for your washing machine, then it is hands down your liquid detergent. This is because it comes in a liquid form which dissolves easily when it is put in the machine.

Powder detergents may leave residue in areas you cannot see easily. This can even cause a blockage somewhere, and may affect your machine. Powder detergents can also leave stains on your clothes, which requires another wash circle. Regularly using powder detergents also requires frequent maintenance of your machine.
<!—H2 title-->
Liquid detergent vs powder detergent: Which should you choose?
Liquid detergent is better for your washing machine. It does not usually clog your machine and doesn't cause your clothes to stain. In fact, liquid detergent also doesn't fade your clothes. Powder detergents often contain bleach which is damaging to your clothes.

Liquid detergents can also be used as a pre-wash stain treatment. They are poured on the stain directly and soaked for some time before putting it in the machine. However, detergent powders are more eco-friendly since they come in cardboard boxes. Liquid detergent, on the other hand, has to be packaged in a plastic container.

Both of them are excellent options and each has its benefits and drawbacks. It depends on your choice and lifestyle.
Disclaimer: This post as well as the layout and design on this website are protected under Indian intellectual property laws, including the Copyright Act, 1957 and the Trade Marks Act, 1999 and is the property of Infiniti Retail Limited (Croma). Using, copying (in full or in part), adapting or altering this post or any other material from Croma's website is expressly prohibited without prior written permission from Croma. For permission to use the content on the Croma's website, please connect on contactunboxed@croma.com