Sony PlayStation 5 Pro may launch this summer: What's known so far
A more powerful PlayStation is on the way, but can you buy it?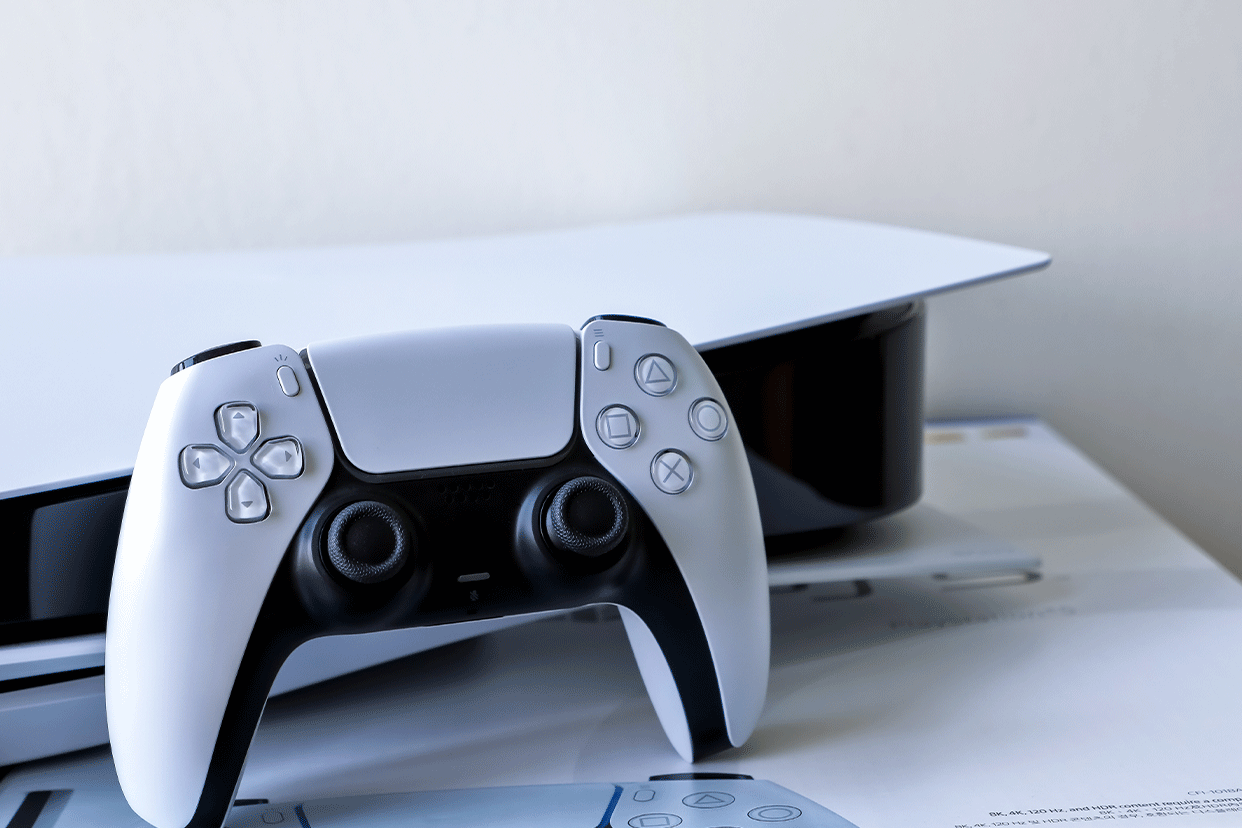 Sony's PlayStation 5 gaming console has been one of the brand's most successful launches of all time, selling over 20 million units in two years since its 2020 launch. Pushing through issues with the supply chain and a chip shortage, the Sony PS5 has sold over 30 million units till date. However, it now looks like Sony is already working on a successor.
New reports suggest the Japanese tech giant is currently working on a more powerful variant of the Sony PlayStation 5 called the Sony PlayStation 5 Pro. The new Pro variant is set to launch later this year in the summer and include performance-oriented upgrades like liquid cooling. Here's what to expect from the next PlayStation console.
<!—H2 title-->
Sony PlayStation 5 Pro launch: What to expect?
The Sony PlayStation 5 Pro, as per phonandroid, could launch in the month of April this summer. Despite multiple rumours of Sony working on a slimmer, more compact version of the PS5, the PS5 Pro is expected to be bulkier on the contrary.
This is largely because of the upgrade to liquid cooling from air cooling, which powered all previous versions of the console including the latest digital and disc editions of the PS5. While air cooling helps keep the devices smaller, even portable to an extent, the performance of the machine is affected. This is why some of Sony's PlayStation consoles have been notorious for emitting loud fan noises when they are pushed to their limits.
Factor in the resource-heavy next-gen games that we have now, and you have enough graphical processing to put modern CPUs and GPUs through their paces, also requiring more cooling. Liquid cooling, a solution you see on high-end gaming PCs looks like the way forward. It remains to be seen how the Sony PS5 Pro will include a liquid cooler, and whether it will affect the usually compact stature that the brand's consoles have enjoyed in the past.
Cooling is not all that's new, apparently. The PS5 Pro is also reportedly going to sport a new AMD APU (Accelerated Processing Unit, an AMD-chip that combines a CPU and GPU in a single chipset die) a more powerful version of the AMD Zen 2 chip that powered the vanilla PS5.
<!—H2 title-->
Sony PlayStation 5 Pro: How much could it cost?
Since Sony is yet to announce the PS5 successor officially, it is difficult to guess the PlayStation 5 Pro price of the console right now. However, the next-gen console is expected to be more expensive than the vanilla PS5, which launched at Rs 39,999 (digital edition) and Rs 49,999 (disc edition) in India back in 2020. Since, the price of both editions has been hiked by about Rs 5,000, but finding the PS5 at its actual price continues to be a difficult in India due to supply shortages.
When the PS5 Pro does launch, pricing will be determined by the launch price as well as other factors like availability. For now, we will just have to wait a while longer for Sony to make an official announcement before we have more concrete details.
Disclaimer: This post as well as the layout and design on this website are protected under Indian intellectual property laws, including the Copyright Act, 1957 and the Trade Marks Act, 1999 and is the property of Infiniti Retail Limited (Croma). Using, copying (in full or in part), adapting or altering this post or any other material from Croma's website is expressly prohibited without prior written permission from Croma. For permission to use the content on the Croma's website, please connect on contactunboxed@croma.com