Split AC vs Inverter AC: What is the best AC for you?
We have an answer for your AC confusion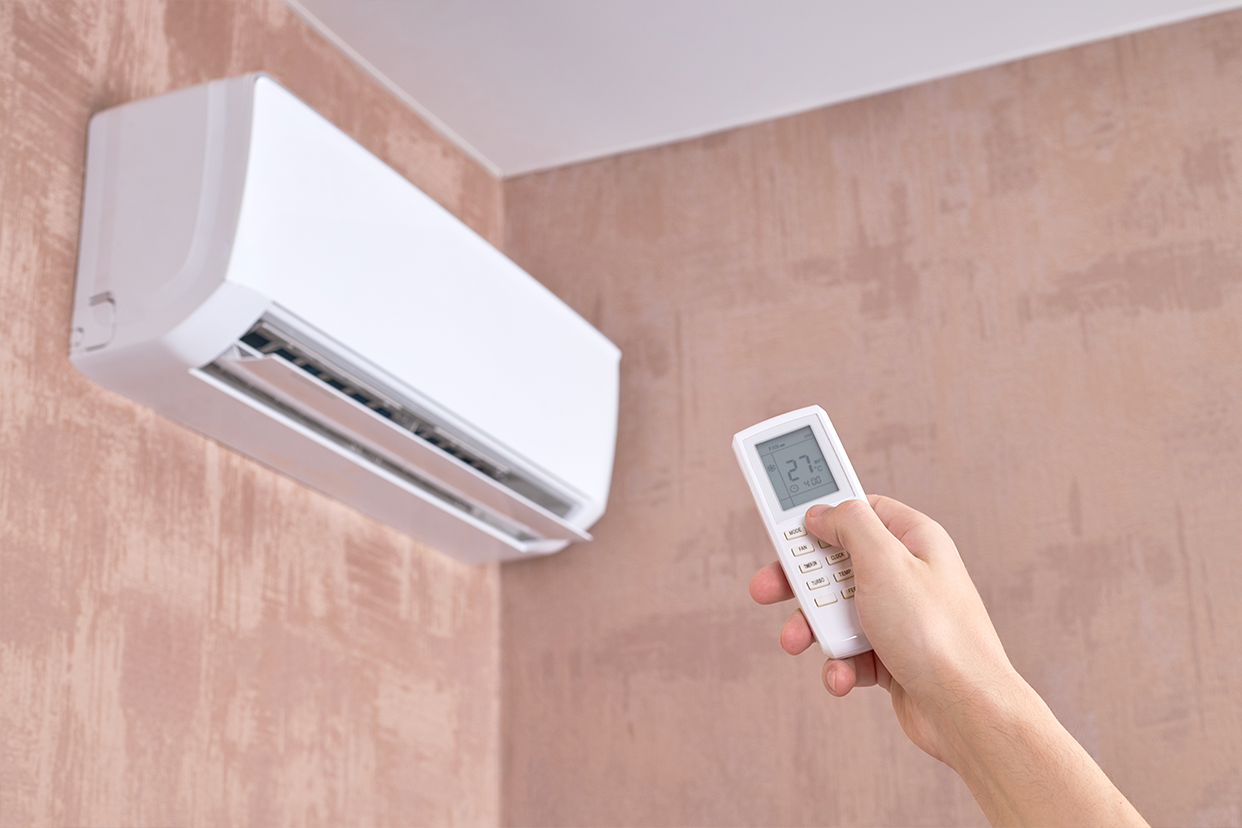 When buying an AC, there are too many things to consider and keep in mind before zeroing in on one that will cater to your specific needs. One of the things to consider is what type of AC to buy, and it can often get confusing when selecting between a 'Split AC' and an 'Inverter AC'. So, here's our guide to help you make an informed decision.
<!—H2 title-->
What is a split AC, and its advantages?
A Split Air Conditioning system is made up of two separate units. An indoor unit, located inside your room, is an air outlet unit. An outdoor unit, located outside of your room, primarily, is the air-cooled condensing unit.
<!—H3 title-->
Advantages of split AC
1. They are more energy efficient than window ACs.
2. They offer better cooling than window ACs.
3. They are more cost-effective than window ACs.
4. They are less noisy than traditional one-unit ACs.
5. They are low maintenance as well.
<!—H2 title-->
What is an inverter AC, and its advantages?
Inverter AC is also a type of split AC, but what makes it different is the technology. With the help of variable compressor speeds, it tends to be more energy efficient than standard split ACs. What this means is that the AC can run at different speeds and not just one fixed speed. Inverter ACs adjust their speeds based on the ambient temperature. Contrary to a fixed-speed motor, the temperature is adjusted without turning the motor on and off. This reduces energy consumption as the AC isn't always running at a fixed maximum speed.
<!—H2 title-->
Advantages of inverter AC
1. They are more energy efficient than normal ACs.
2. They maintain constant room temperature.
3. They are safe for residential wiring as well.
4. They are comparatively less noisy than other types of ACs.
5. They are more environmentally friendly.
<!—H2 title-->
What is best for you?
The only broad difference between these two comes down to the compressor/motor speed. If going just by that then obviously inverter ACs is a better value-for-money proposition. They might cost you a little more upfront, but the running cost/electricity cost would be pretty manageable.
But there is another bigger factor you should consider when deciding which one to go for. The star rating. An AC with 5-star rating would be the most energy-efficient thus if you plan on using your AC a lot then you might want to buy an AC which is both; an inverter AC, as well as a 5-star, rated as per the latest ISEER value too.
Disclaimer: This post as well as the layout and design on this website are protected under Indian intellectual property laws, including the Copyright Act, 1957 and the Trade Marks Act, 1999 and is the property of Infiniti Retail Limited (Croma). Using, copying (in full or in part), adapting or altering this post or any other material from Croma's website is expressly prohibited without prior written permission from Croma. For permission to use the content on the Croma's website, please connect on contactunboxed@croma.com